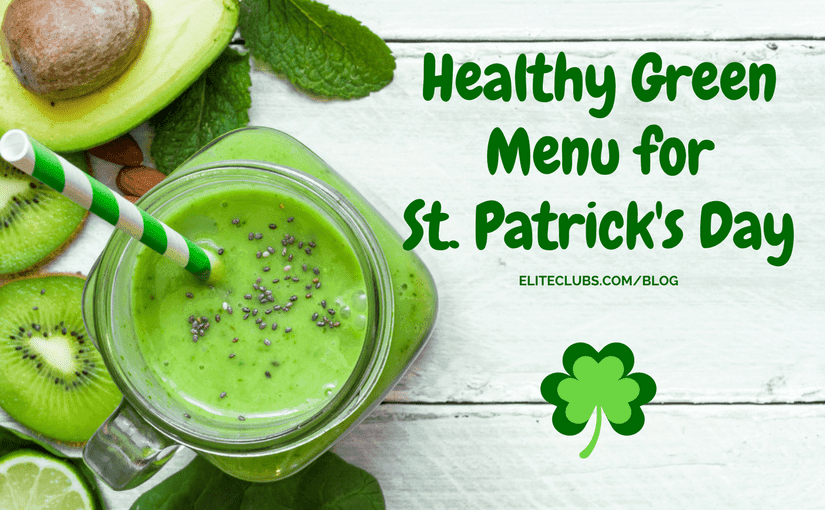 Looking to get in the spirit of St. Patrick's Day but don't necessarily have a taste for Irish food? No problem! We've compiled a full menu of healthy green foods so you can get in the Irish spirit and not overindulge at the same time. Check out these 5 green recipes for your St. Patrick's Day festivities.
Avocados may be high in fat, but don't fret, it's monounsaturated fat (a "good" fat). Monounsaturated fats can help lower bad cholesterol when eaten in moderation. Avocados also offer nearly 20 vitamins and minerals per serving, including potassium, lutein, folate, and vitamins B, C and E. Potassium aids in blood pressure control while lutein is good for eye health and folate is crucial to cell repair. Vitamins B, C, and E are great for boosting immune health and may prevent certain forms of cancer. Avocados are higher in fiber, which will help fill you up and keep you fuller longer. Try this Green Smoothie Bowl recipe to reap the benefits of not only avocados, but bananas, spinach, chia seeds, and more!
Prep Time: 5 minutes
Total Time: 5 minutes
Ingredients:
1 Cup Milk of Choice (Cashew, Almond, Coconut, etc.)
½ Frozen Banana, Chopped
¼ of an Avocado, Sliced
2 Cups of Spinach, Packed
½ Cup of Ice
1 Teaspoon of Chia Seeds (can sub Hemp or Flax)
Optional:

1 Scoop of Your Favorite Protein
1 Teaspoon of Honey (for sweetness)

Toppings:

Chopped Fruit, Coconut, Granola, Nuts, Seeds, etc.
Directions:
Add milk, banana, spinach, ice, avocado, honey chia seeds and protein powder if using, to a blender and blend until smooth.
Transfer to a bowl, and top with your favorite toppings!
Broccoli is rich in vitamins, minerals, and phytonutrients. Because of this, it is a prime example of a vegetable that provides anti-inflammatory and antioxidant benefits. It is a great source of vitamins A, C, and E as well as chromium, selenium, and zinc. Vitamin A helps to form and maintain healthy teeth, tissue, and skin as well as promote healthy vision, especially at night. Vitamins C and E and zinc are important for immune health. Chromium plays a role in regulating blood sugar levels. Selenium is a trace mineral that has antioxidant properties that help prevent cell damage. Broccoli also has pro-detoxification components that lend well to cancer prevention. Try this Pureed Broccoli Soup recipe to indulge in the health benefits of broccoli without adding to your waist-line!
Cook Time: 45 minutes
Total Time: 45 minutes
Ingredients:
1 tablespoon butter
8 cups chopped broccoli (stems and florets)
1 tablespoon extra-virgin olive oil
2 cups water
4 cups reduced-sodium chicken broth, "no-chicken" broth (see Note) or vegetable broth
½ cup half-and-half (optional)
1 medium onion, chopped
1 stalk celery, chopped
2 cloves garlic, chopped
1 teaspoon chopped fresh thyme or parsley
½ teaspoon salt
Freshly ground pepper to taste
Directions:
Heat butter and oil in a Dutch oven over medium heat until the butter melts. Add onion and celery; cook, stirring occasionally, until softened, 4 to 6 minutes. Add garlic and thyme (or parsley); cook, stirring, until fragrant, about 10 seconds.
Stir in broccoli. Add water and broth; bring to a lively simmer over high heat. Reduce heat to maintain a lively simmer and cook until very tender, about 8 minutes.
Puree the soup in batches in a blender until smooth. (Use caution when pureeing hot liquids.) Stir in half-and-half (if using), salt and pepper.
Make Ahead Tip: Cover and refrigerate for up to 4 days or freeze for up to 3 months.
**Note: Chicken-flavored broth, a vegetarian broth despite its name, is preferable to vegetable broth in some recipes for its hearty, rich flavor. Sometimes called "No-Chicken Broth," it can be found with the soups in the natural-foods section of most supermarkets.
Due to its high water content, zucchini is low in calories, carbs, and sugars gaining a low score on the glycemic index scale and making it a favorite choice among low-carb enthusiasts. It is also high in nutrients such as potassium, manganese, and vitamins A and C. Low potassium is linked to imbalances in other minerals that can increase risk of heart disease and other complications so adequate intake is highly suggested. Manganese is necessary for normal brain and nerve function, blood-clotting factors, and metabolism of macronutrients. Vitamins A and C are great for eye health and fighting inflammation, and oxidative stress, respectively. Try this Zucchini Noodle recipe to improve digestion, maintain blood sugar control, and energize your body while also pleasing your taste buds!
Prep Time: 35 minutes
Cook Time: 10 minutes
Total Time: 45 minutes
Ingredients:
6 zucchini
2 teaspoons salt
3 tablespoons butter
1 clove garlic, minced (optional)
Salt and black pepper to taste
1/4 cup grated Parmesan cheese
Directions:
Cut zucchini into thin, noodle-like strips (a mandoline works well for this). Toss with the 2 teaspoons salt, and place in a colander to drain for 30 minutes.
Bring a pot of water to boil. Add zucchini; cook for one minute. Drain; rinse immediately with cold water to stop cooking.
Heat margarine in a large skillet over medium high heat. Add zucchini and garlic; cook and stir until just tender, about 5 minutes. Season to taste with salt and pepper. Sprinkle with Parmesan cheese.
Spinach is low in both fat and cholesterol while packing in high amounts of protein, fiber, calcium, and iron. It also contains important antioxidants that protect your body from free radicals, maintain brain function, and improve memory and mental clarity. Protein is required for the structure and function of body tissues and organs. Fiber is important for digestion and should be consumed with an adequate intake of water to offset its potential for digestive distress. Calcium is vital to maintaining healthy teeth and bones, muscle contraction, and blood clotting. Finally, iron is essential for blood production and the transfer of oxygen throughout the body. Try this Green Salad with Strawberries and Goat Cheese for a delicious take on a high protein meal!
Prep Time: 20 minutes
Total Time: 20 minutes
Ingredients:
1 tablespoon pure maple syrup , or brown sugar
2 tablespoons red-wine vinegar
1 tablespoon extra-virgin olive oil
¼ teaspoon salt
Freshly ground pepper , to taste
3 cups baby spinach
3 cups watercress, tough stems removed
2½ cups sliced fresh strawberries , (about 12 ounces)
⅓ cup fresh chives, cut into 2-inch pieces
½ cup toasted chopped pecans , (see Tip)
¼ cup crumbled goat cheese
Directions:
Whisk maple syrup (or brown sugar), vinegar, oil, salt and pepper in a large bowl. Add spinach, watercress, strawberries and chives; toss to coat. Divide the salad among 4 plates and top with pecans and goat cheese.
**Tip: To toast chopped or sliced nuts, stir constantly in a small dry skillet over medium-low heat until fragrant and lightly browned, 2 to 4 minutes.
Cucumbers are great for overall health. Their flesh is rich in vitamins A and C, while the hard skin is rich in fiber, magnesium, and potassium. Fiber is important in digestive health while magnesium and potassium are necessary to maintain normal nerve and muscle function. Cucumbers also contain silica, which is a trace mineral that aids in strengthening our connective tissues. Try this Cucumber Vodka Soda recipe for a refreshing, detoxifying twist on a drink favorite!
Prep Time: 60 minutes
Total Time: 60 minutes
Ingredients:
1 1/2 cups fresh cucumber juice (you will need 2 to 3 seedless cucumbers)
1/2 cup freshly squeezed lime juice
1/2 cup vodka
1/4 cup simple syrup
1 to 2 cups cold seltzer water (lime is great!)
Crushed ice for serving
Lime and cucumber slices for garnish
Directions:
To make the cucumber juice (if you don't have a juicer), puree peeled seedless cucumbers (probably 2 of them) in a blender with a touch of water. Pour the puree through a fine mesh strainer into a large measuring cup.
In a large pitcher, combine the cucumber juice, lime juice, vodka and simply syrup. Stir well then refrigerate for at least 1 hour. Before serving, pour in the cold seltzer water, starting with 1 cup. Taste and if desired, add in more simple syrup and seltzer. Pour the mixture over crushed ice and garnish with lime wedges and cucumber slices!
Also, if you really want to UP the cucumber flavor, you can use cucumber vodka.
---
Find more recipes like this and more on our Pinterest page and have a Happy St. Patrick's Day!
Get more recipes, follow us on Pinterest!
---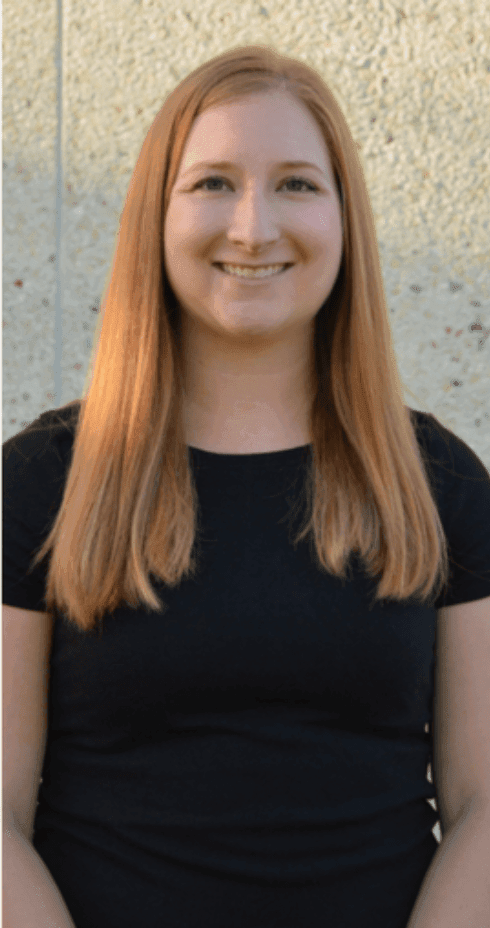 Written by Sarah Brunner, RDN, CD; Elite Sports Clubs Registered Dietitian
Sarah is certified in food allergies/intolerances and nutritional counseling, Academy of Nutrition and Dietetics; has a certificate in Dietetics from Mount Mary University; and a BA in Education and Mathematics from the University of Wisconsin – La Crosse.
SaveSaveSaveSaveSaveSave
SaveSaveSaveSave
SaveSave