There are a lot of funky foods out there that make us think twice before taking a bite. Some of them we can talk ourselves into, and some of them…well, we may need some time to consider. While I have full confidence that countries like India, China, or Japan could have offered a much gutsier list, I refrained to things that are within our reach. Many are already lovers of some of the items on the list, but I dare you all to give them a try. Ready, or not? Here is a list of five unusual healthy foods that you can try if you've got the guts!
Bee Pollen
What it is
Bee pollen is a raw material that bees use to make food for themselves. They collect pollen from plants, transport it back to the hive, and store it in a honeycomb cell where it ferments, being preserved by lactic acid. Of course, humans have found a way to harvest this pollen and it is now available on the market for human consumption.
Health benefits
Bee pollen is a great anti-inflammatory, antioxidant, stress reducer, immune system strengthener, and liver booster. Some say it may also help you with weight loss, pain, and allergies. Bee pollen is rich in protein, fatty acids, vitamin C, iron, zinc, copper, and magnesium, among tons of other nutrients.
Where to find it
Health food stores, farmers markets, online, or even places like Home Goods will occasionally have it!
How to eat it
Use like chia or flax seed by adding to yogurt, smoothies, or oatmeal.
Sweetbreads
What it is
Sweetbreads are a type of organ meat – a thymus gland or pancreas to be exact. They typically come from veal or lamb. They aren't sweet, but they do have a creamier texture when compared to other organ meats, making them more well-accepted. They can be slightly spongy, yet tender and soft.
Health benefits
The creamy, soft texture comes from their higher fat content. The unsaturated fat content is higher, but there is a good chunk of saturated fat too. They're high in protein and provide a good amount of omega-3 fatty acids as well as vitamins C, B12, and other B vitamins. In addition, they do offer a small amount of vitamins D and E. Sweetbreads are a very good source of phosphorus, selenium, zinc, and iron. Their selenium content helps to strengthen the immune system and acts as an antioxidant.
Where to find it
Specialty meat markets are likely to have what you are looking for. If not, they are widely available online and can be delivered frozen right to your door.
How to eat it
Sweetbreads should be soaked for a minimum of 1 hour, if not overnight. This helps to remove any unwanted substances that may be left as well as enhancing their tender texture. They can be prepared a variety of ways, including braising, breading, and pan-frying. In my experience, I have seen chefs get them crispy and serve them up alone with complimenting sauce or atop a ragù pasta dish. The possibilities are abundant, just give the internet a quick search for some inspiration!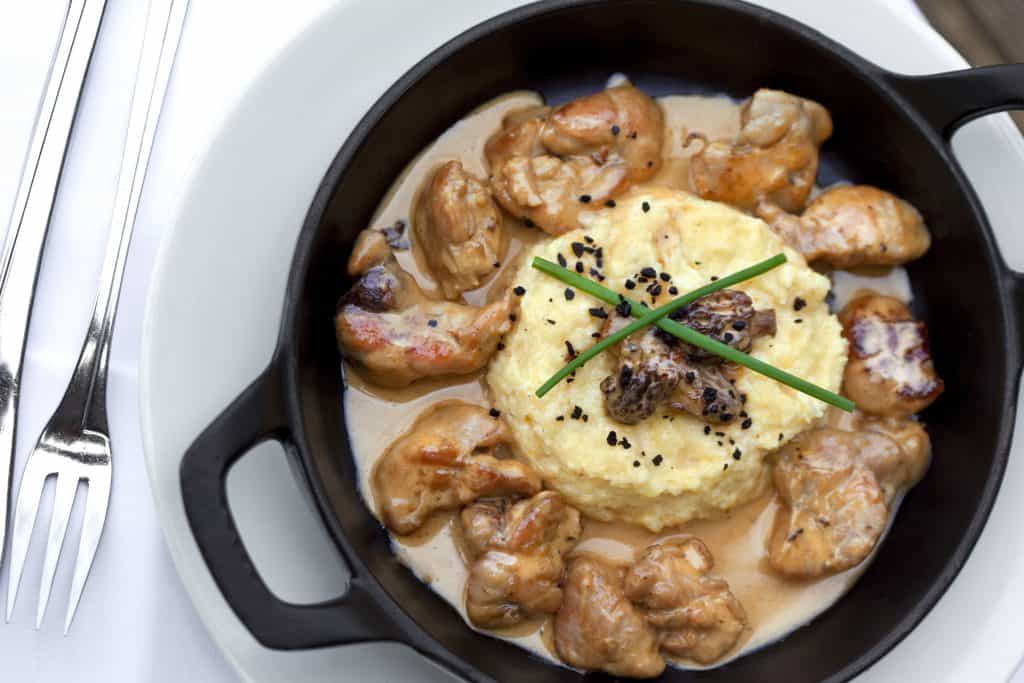 Crickets
What is it
I'm not sure I need to explain what crickets are…but maybe why they would be on a list of strange health foods? The idea of consuming crickets as a source of protein has been booming in very recent years – in Western culture, that is. Insects as a source of protein is very common, and often a delicacy for other cultures around the world. Grasshoppers are very common as well. They are available in many forms, from whole crickets (typically, legs removed, thank goodness), cricket flour, cricket protein powders, and so on. Seriously. It's a [Western] thing now. A thing that the environment could hugely benefit from.
Health benefits
Crickets are a new trend for good reason. Not that I'm saying I want to go buy some right now, I'm still in question; but not only is their environmental impact impressive, so is their nutritional content. Cricket protein is a good source of omega-3's, vitamin B12, and iron that are typically lacking from plant proteins. In addition to their protein, they provide a good amount of fiber, too! If you're intrigued, I highly suggest following this link to read more!
Where to find it
If you want to start out slow, The VitaminShoppe offers Chirps chips that are made with cricket flour. It isn't the first ingredient, so this might be a good way to ease in. Amazon, of course, offers crickets in any way. From crispy snacks to flours and protein powders – take your pick and Amazon will deliver. We would love to hear what you think if you decide to give this a try or have already! I'm thinking that I need to take the leap soon.
How to eat it
Depending on where you buy them and in what form, you can snack on them like chips, use them as flour in recipes, or mix powders into shakes. Amazon offers up a cricket-flour-based brownie mix. For other recipes, I'm sure a simple Google search would provide some fun ideas. I worked at a Nepalese restaurant where they served a dish of crispy seasoned crickets with peanuts, herbs, and other spices and sauces. The possibilities really do seem endless and ever-growing here.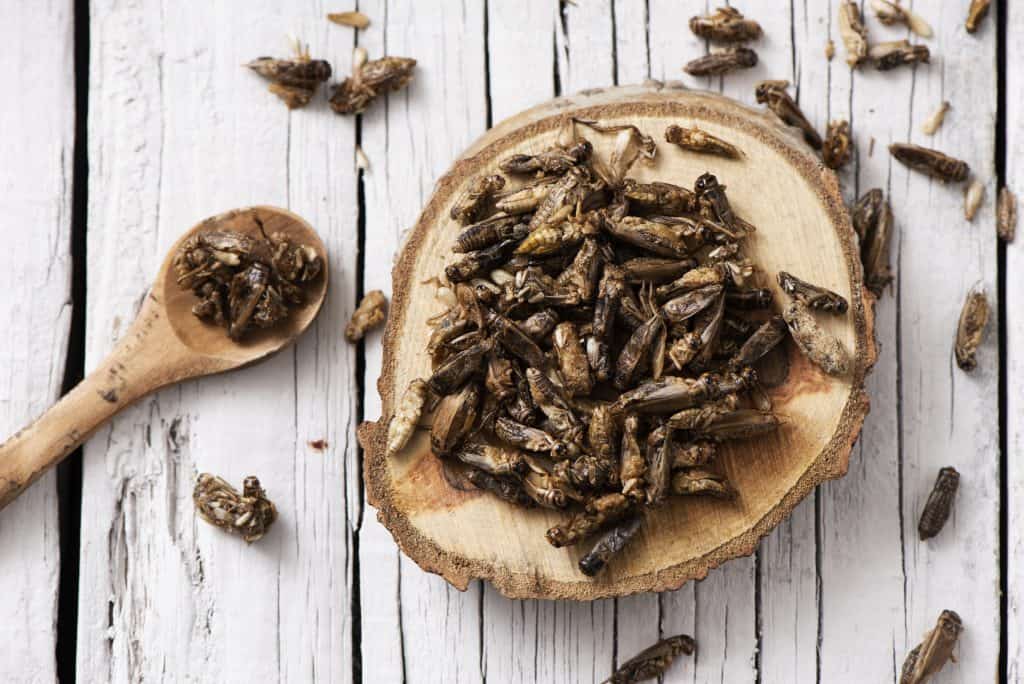 Marmite
What is it
Marmite is a sticky, dark brown spread that is made from yeast extract that comes as a byproduct of beer production. The yeast is mixed with vegetable extracts and spices to create a flavor that is loved by many…but not all. Its campaign slogan is "you love it, or you hate it." It may be described as a flavor so salty and strong it's like a spreadable soy sauce. It has quite a bit of history with the World Wars and is a huge part of British diets. It's interesting stuff.
Health benefits
Marmite is vegetarian, low in calories, gluten-free, and loaded with vitamins – in particular, B vitamins. In just 1 teaspoon, the following daily requirements are provided:

Riboflavin (B2) = 25%
Thiamin (B1) = 50%
Niacin (B3) = 25%
Folate (B9) = 20%
Cobalamin (B12) = 25%
Iron = 15%

Where to find it
Living in the US, Marmite isn't something that's found in your grocery store. Your best bet is to go on Amazon. They're sure to have everything you could ever want, including Marmite.
How to eat it
The most popular way to use Marmite is to spread a very small amount (it's pungent, take it slow) on a slice of toast or bread. Crackers work, too. It seems as though this thick, salty spread can be used in similar fashion to products like "Better Than Bullion," too. A scoop can be added to soup or stew to give it extra flavor.
Bone Marrow
What is it
Marrow is the soft, fatty substance that fills the bones of humans and animals. Of course, we are talking animal bones in this case. This spongy substance is where blood cells are produced and some fat is stored. The flavor is rich and slightly sweet, with a very smooth texture.
Health benefits
Bone marrow is loaded with beneficial nutrients and compounds. The rich collagen content may promote skin health and reduce joint pain. Anti-inflammatory and immune-enhancing functions may come from conjugated linoleic acids found in all marrow types. Other molecules and compounds found in marrow that may also reduce inflammation include glucosamine, glycine, and chondroitin.
Where to find it
Unlike some of the other items on our list, bone marrow should be fairly easy to find. Some grocery stores will sell marrow bones, and butcher shops should definitely have what you're looking for! If you get it from a butcher, you can request that it be cut lengthwise for you, to make eating easier.
How to eat it
Bone marrow is typically taken from cows, lamb, caribou, and moose. If you've ever had it, or are looking to find some, my bet would be on cow marrow. If you have bones that have not been cut, you can scrape the marrow directly out by tilting the bone and using chopsticks, or another long thin tool, to scrape out the marrow. Spread it on toast with a sprinkle of sea salt for a quick, nutritious snack. You can pair marrow with a salad, using the greens as a palate cleanser. Once most of the marrow is scraped out, try using a piece of bread to soak up anything that's left inside. If you have sliced bones, you can season and roast them however you would like. There are so many possibilities. I have come across a steak tartar dish that was paired with whipped bone marrow making for a delightful, rich appetizer.
As you can see, nutrition can be found in some unlikely places. If you want additional help with your eating or lifestyle habits, seek the help of a nutrition coach! Start with a free, no-obligation nutrition consultation at Elite Sports Clubs today!
Schedule a Nutrition Consultation
---
Written by Whitney Ament, former Nutrition Intern at Elite Sports Clubs