For years I have heard from my clients the dilemmas that are created when there is no plan for the next meal. It took me back to the days when, as a teenager, I would be on the phone with my two college professor parents asking "what is for dinner tonight? There are six kids here, all hungry." My parents who were somewhat absent-minded professors would ask me if I had any ideas and that they had forgotten to take something out of the freezer that morning. We all need help overcoming the chaos of day-to-day family life, so to help, here are a few food prep hacks that will benefit your whole family!
It became a regular situation in my parents home not to have a lot available to eat. Most people leave these decisions until the evening. But this time, however, I had gotten some early training going regarding having food ready for a lot of people who came home at different times. You might say that I was a part of the generation that grew up on TV dinners, pot pies, bologna, hot dogs, canned fruits and vegetables and yes, a lot of dry cereal.
I must also say that my self-training did serve me well. You might say that at 14 years old, I was inspired to find out how well I could do and still be busy myself. I did the shopping once a week and prepared some things in the morning and reheated food at night. Truly, I felt it was a wonderful time for me to see how well I could do; to prepare food easily, and to save money at the same time.
But, the purpose of this article is to give you some of those same good pointers that will help you to streamline your food prep and to actually "hack" through the difficulty of having some good choices ready to go at any time. First, I must give you two very important Food Facts that may interest you:
Food Waste
As hard as we try and shop for good meals with good ingredients, the truth is that 40% of perishable food that is purchased each week is discarded as spoiled or inedible because we don't ever get to it. Check this information out on SaveTheFood.com, from NRDC, the National Resource Defense Council, and Ad Council. The public service campaign was developed to help combat food waste, thereby helping to save water, energy, and money from food waste.
Eating Together
According to the research from consumer surveys of 2016, 55% of families do not eat together at night. And consequently, dinner may be just whatever is available in the refrigerator. Families do still seem to eat together one night per week. This is primarily due to changes in individual family member's schedules. This said, what can you do to "hack" those normal barriers to having something to eat at just the time you need it?
Here are a few food prep hacks that may help you out today:
Prepare food ingredients first, then put the meal together on your own time.
Some food experts will recommend that you try cooking enough food for a week or a couple of days all at one time. You can use the same meat entrees with different additions and sides. Make a sauce, such as a tomato sauce, and use it for a couple of pasta meals or a sauce for meats. The idea here is to prepare food during the time that you have. Some people would prefer to cook for 1-2 hours max and some would prefer to cook all day to get ahead for the week. The idea is to enjoy what you are doing and not to cook tired.
Fresh vegetables can take a little time but will have big payoffs for the meals you are preparing.
Cutting up vegetables does not need to take a lot of time, and sometimes,
once you get going, it will provide veggies for quite a few days. Washing protects the food, then cutting up in shapes you are going to need, will get you halfway home in your final prep. Put veggies in plastic bags for the refrigerator and they are ready to go. One more detail, don't forget about them! (see video above)
Have menus planned and decide how many days you have food ready for.
For example, today I prepared roast beef that will last three meals and spaghetti with turkey meat sauce will cover two days. So, I already have five lunches or dinners complete. That is good enough for now.
Pay close attention to what is in your refrigerator and what needs to be used soon.
Carefully monitoring your fresh foods will be very helpful. This includes prepared food entrees from a previous day or two, salads or vegetables already prepared but not finished, bakery breads with no preservatives, dinner rolls and the like.
Pull your recipes early.
Find the spices, herbs, and other ingredients that you need. Make sure that you have them in the quantities that you need, so look inside the container. Last week I thought I had cocoa but when needed it, I only had half of the amount left. Back to the store!
Keep the number of dry goods and canned items in your pantry to a limited amount.
There's no sense in keeping around things you know you aren't going to use. It is just not necessary to have 2-5 lb bags of flour. They will get old and are subject to break down.
Don't reheat food more than three times.
Another good reason to prepare and plan to use at same time. In case you have not noticed, I have rarely presented this blog with multiple step or multiple ingredients recipes. The reason plainly is that you are more likely to prepare easier recipes, especially when it comes to having ingredients that you may have on hand.
Keep things out of your recipes that you should add only at the last minute.
Items like avocado, or any salad dressing are better left to be added right before you plan to eat. In fact, it is better to keep the dressing on the side in case there is some to keep for the next day.
Fill the freezer with half a dozen meals that are ready to go.
Cover well and rotate as used. It does not hurt to have great soups, and casseroles ready to go.
Slow cookers are great time savers.
As are Nesco roasters, and electric roasting pans. They are now designed with more programming capabilities so you can cook slow, really slow, or fast depending upon the day.
Make good snack ideas easily available.
And even divide them into portion sizes. Here are some great ideas.
Based on your normal tendencies you will prepare and cook at the right time for you. It tends to be when you have the most energy. No time?! At least, get something going early so you have a chance to put dry ingredients on the counter. Or, you can pull the bean soup you made last week from the freezer and plan a panini sandwich. Know you will be happier and eat much better if you follow these easy ideas! I love asking clients when we meet if they know what dinner is going to be. Even though they rarely do, it is a great behavioral change that can be a part of your fitness and nutrition plan to eat much, much better!
Schedule a Nutrition Consultation
---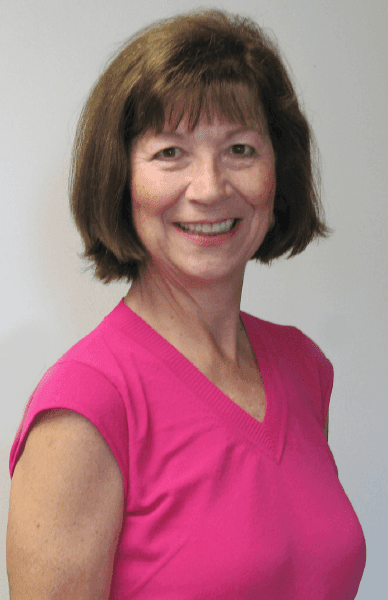 Written by Rita Larsen, RDN, CD; Guest Contributor
Rita is certified in Positive Psychology, the University of Penn; has a BS in Dietetics from Kansas State University; and an Internship and Masters at the Indiana University Medical Center.