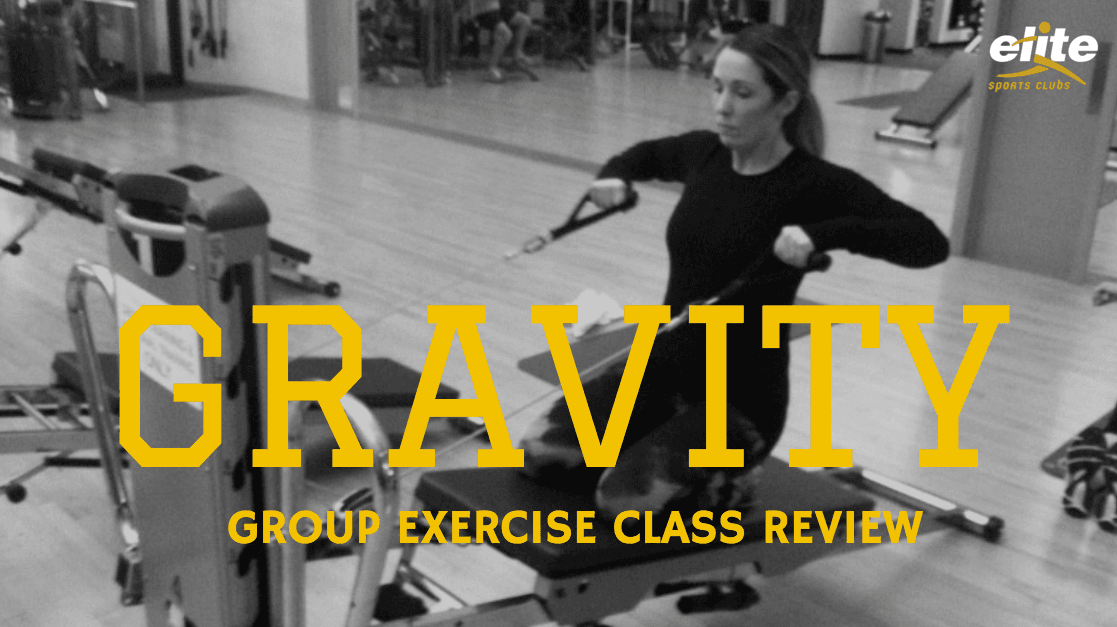 Before trying the Gravity class at Elite North Shore, I really wasn't certain what to expect. It sounds pretty intense, right? I'm here to tell you it is a great strength workout and anything but intimidating.
The class size is on the small side—only 6 people when I tried it out—which allowed for more time on the gravity machines, more opportunity for personal attention (something I love about so many of the classes here at Elite) and more circuits. Anyone looking to enhance their workout with a strengthening routine will greatly benefit from this class.
So what exactly is this Gravity Class?
Gravity utilizes a series of both floor exercises and Gravity machine exercises using your body weight against the pull of gravity to create stronger, leaner muscles. Over time, the goal of the class is to tone muscles and improve your body shape.
Where Can I Try a Gravity Class?
Gravity is currently offered at Elite-North Shore on Monday evenings from 7:15-7:45pm and Wednesday evenings from 6:00-6:45pm.
What Should I Wear?
Any workout gear that makes you feel comfortable will work fine for this class. Since there is very little cardio, you won't really have to worry about getting overheated. I wore leggings and a long sleeved athletic T-shirt.
I wish I would have opted for short sleeves. Even though you aren't getting your heart rate up very high, you'll still be working. I was a little warm and felt a little restricted in long sleeves.
My Experience:
I went to the 7:15pm class taught by Jordan, one of the Personal Trainers at Elite North Shore. Jordan made sure to answer any questions I had about the class, ranging from form on the gravity machine to how to get off of it without injuring myself.
You can tell that he really likes teaching this class. Every exercise was explained clearly as well as the purpose behind it. For example, when explaining the Reverse Superman floor exercise, he also explained what muscles would be working the most and how posture would be most benefited, which I was thrilled to hear, as I struggle with my posture on a daily basis.
The class was divided into 2 groups of 3, alternating between floor and machine exercises. The class has a relatively fast pace. Each circuit lasted about 2 minutes, so we really accomplished a lot, despite the shorter half-hour class time. Gravity ended with simple stretches ensuring that we wouldn't cramp up after the class.
How I Felt the Next Day:
During the class, I didn't really feel much of a burn, so I thought that maybe I didn't push myself hard enough during the class, but Jordan warned me I'd be sore the next day. And he was absolutely right!
My upper arms and shoulders burned for the next day! I have a pretty solid strength routine going already, but this just confirms how important it is to mix it up, even if you think you're already doing enough.
It's always important to diversify your workout routine to make sure your muscles are always "confused"; otherwise results may become less noticeable over time. Although everyone in this particular class was relatively fit, I would recommend this class to all fitness levels, as exercises can easily be modified.
Who Will Benefit From Gravity Class?
Since the Gravity class is a strength-centered, I recommend this class be taken to compliment a cardio routine or class. Jordan suggests taking the Trek n' Train class, which is cardio-centered in conjunction with Gravity since it immediately follows Trek n' Train. Taking both classes will give you a workout lasting 90 minutes. I'd say that's a pretty solid routine!
---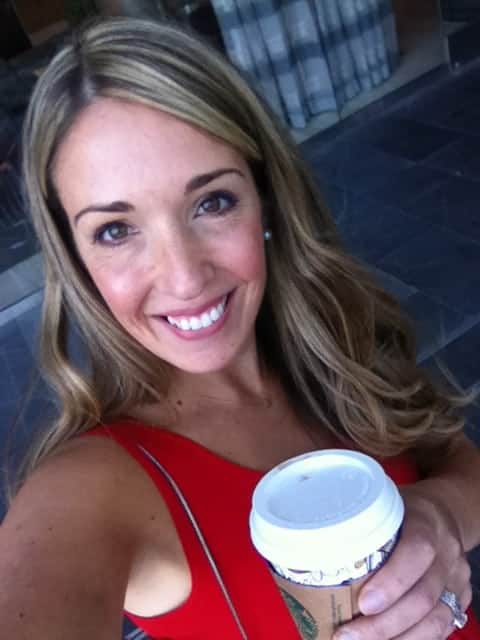 Written by Susan Madden—Member, Mom, and Guest Blog Contributor
Writer, marketer and mom, Susan Madden, has a background working with the Fine Arts in Dallas, TX and Milwaukee, WI. Relatively new to the fitness industry, she enjoys sharing her experiences about the craziness that is parenting and wellness from a novice perspective. She is a native of Whitefish Bay, WI and now resides in Mequon, WI with her husband Mike and children, Samantha and Blake.