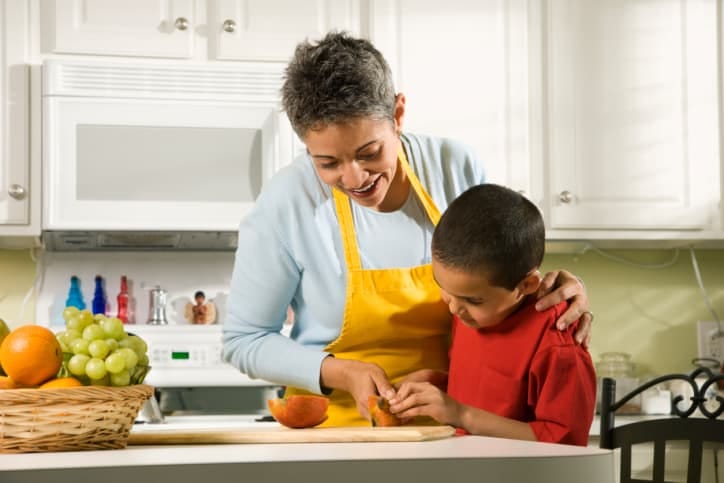 Many children today, especially those that live in the city, rarely have a chance to see real foods grown, unless there is access to a city market or a garden at home. It is becoming very popular however by urban ecologists and school teachers who feel that this should be a part of their education to understand the science of horticulture and how things are a part of our natural existence.
One other area of food research and experimentation, today, is the science of teaching children how to prepare food which is an open area of conversation with teachers, parents, and food practitioners. The feeling exists that if children also take part early in the process of preparing food they will understand it better and also be more likely to eat the things they prepare.
The less likely thing to happen is the idea that children will want to eat in the same "fashion" that their parents did. For example, sandwiches in the same way that our parents ate sandwiches; and for sure, dinner entrees eaten in the way our parents did. Take for example beef stroganoff with noodles and cooked vegetables. Most children today would not know what this is. But, they may enjoy roast beef, noodles, and vegetables separately and in a way that they can identify easily. Children also like foods that they see through media sources like the television, and in smartphone games or advertisements.
If the child does participate in food preparation and they are preparing something that they think is going to taste good, then it may be a winning situation. Take for example, if your child was to participate in making a fruit type salsa. Fruit salsas come in many varieties, such as strawberry, mango, pineapple, or any fruit that is in season. The child can help cut up the fruits while learning what else goes in this popular contemporary dish. It can also be served with any meat or sandwich. Here is a generic fruit salsa recipe that you can try with your child, that can be done with any fruits you may have.
Fruity Salsa
This fruity and spicy salsa combines fruits, such as cantaloupe, apples, and sweet peppers. It works as a sauce for your favorite meat or as an appetizer served with tortilla chips.
Serving size: 1/4 cup – Yield: 3 cups
Prep Time: 25 mins
Ingredients
3 Roma tomatoes, halved, seeded, and very coarsely chopped
1/2 small red onion, cut up
1/4 small cantaloupe, seeded, peeled, and cut up
Gravenstein or pink lady apple, cored and cut up
1/2 medium green sweet pepper, seeded and cut up
1 small can minced chili peppers
1 tablespoon sugar
1 tablespoon lime juice
1/4 teaspoon salt
1/4 teaspoon ground cumin
Tortilla chips; and orange or red sweet pepper wedges
Directions
Chop and combine tomatoes, onion, cantaloupe, apple, green pepper.
Add jalapeno pepper, sugar, lime juice, salt, and cumin.
Mix until well blended with flavors.
Cover and chill for 1 to 6 hours before serving. Stir well before serving. Serve with chips or pepper wedges.
Tip: Teach your child about knife safety and cutting sanitation before beginning. This recipe could be a family favorite. Substitute any fruit.
Nutrition Information
Per Serving: Calories: 20, Carbohydrate-5 g, vitamin A- 437 iu; vitamin C-11mg; Sodium-mg 51, Potassium 101-mg.
Get more recipes, follow us on Pinterest!
---
By Rita Larsen, RD, CD; Elite Sports Clubs Nutrition Educator & Diet Counselor