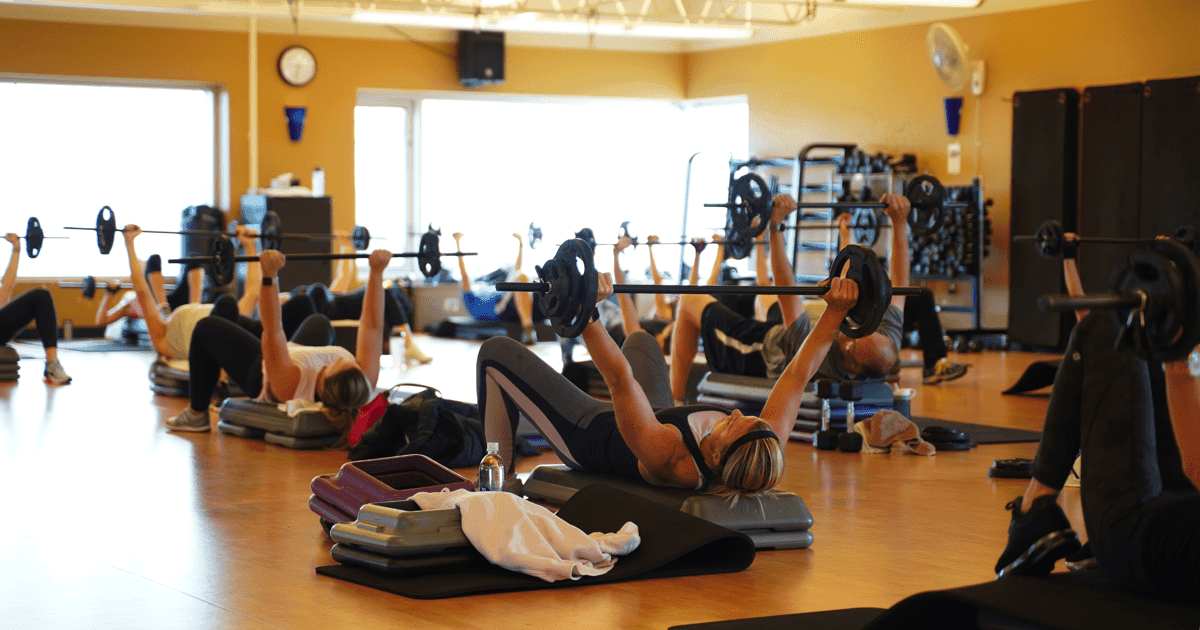 Group exercise classes are a great way to ease back into an exercise routine if you are brand new or restarting after a break. They're easy to learn, as challenging as you want them to be, and will help you get in shape in no time. Quickstart your fitness journey with these Milwaukee fitness classes!
Top Milwaukee Fitness Classes at Elite Sports Clubs
Here are some of the most popular fitness classes we have to offer. Try them all to discover which ones you enjoy. The more fun fitness is for you, the easier it will be to adhere to a routine!
Bootcamp
Bootcamp class is a total body workout that is both cardiovascular and strengthening. The class uses plyometrics, calisthenics and agility training to give you the results that you've been looking for.
BTS
BTS stands for Balance, Tone, Strengthen. Increase your strength, balance and confidence using light weights, isometric exercises and a variety of balance equipment to improve your performance in both sports and everyday life.
Cardio Sculpt
The optimal mix of strength, cardio and core training guarantees a complete workout in 45 minutes. The challenging mix of lunges, squats, functional training and tubing exercises will help you burn calories and take your fitness to the next level. This class offers a wide variety of options accommodating all fitness levels ensuring everyone leaves the workout feeling successful.
Core Strong
This class is an all-inclusive, dynamic, and multifaceted class designed to improve your overall fitness level; including strength and flexibility. More than another 'ab workout,' Core Strong is about training everything from your hips to your shoulders.
CS60
This cardio-strength combo class will get your heart pumping and your muscles burning. It starts with a combination of choreographed cardio moves, utilizing the Reebok Coreboard, to increase your heart rate and get you sweating. The class will then transition into a strength and core portion, training a variety of movements patterns and multiple muscle groups.
Hatha Yoga
Hatha Yoga unites the body, mind, and breath while strengthening muscles, increasing flexibility and stamina, developing proper body alignment, improving concentration, and increasing energy.
HIIT
High-Intensity Interval Training is a training style in which you give all-out, one hundred percent effort through quick, intense bursts of exercise, followed by short, sometimes active, recovery periods. This type of training gets and keeps your heart rate up and burns more fat in less time.
Hot Yoga
Looking to turn up the heat on your workouts? This class features an invigorating and challenging series of flowing postures done in a heated room usually maintained at a temperature of 85-100 degrees. A vigorous yoga session at this temperature makes the body very warm and therefore more flexible while also deeply detoxifying the body.
Kickboxing
Melt away the pounds in this cardio kickboxing class that uses non-contact kick and punch combinations. A challenging cardiovascular workout that is fun and action-packed. Also great for improving coordination and footwork.
Les Mills BodyAttack
A high-energy fitness class with moves that cater for total beginners to total addicts. We combine athletic movements like running, lunging and jumping with strength exercises such as push-ups and squats. A LES MILLS™ instructor will pump out energizing tunes and lead you through the workout – challenging your limits in a good way and leaving you with a sense of achievement.
Les Mills BodyCombat
A high-energy martial arts-inspired workout that is totally non-contact from the Les Mills family of classes. Punch and kick your way to fitness. No experience needed. Learn moves from Karate, Taekwondo, Boxing, Muay Thai, Capoeira and Kung Fu. Release stress, have a blast and feel like a champ. Bring your best fighter attitude and leave inhibitions at the door.
Les Mills BodyPump
The original barbell workout for anyone looking to get lean, toned and fit..The key to BODYPUMP™ is THE REP EFFECT™, a breakthrough in fitness training focusing on high repetition movements with low weight loads. This will help you achieve strength and introduce lean body muscle conditioning.
Pilates Fusion
This class uses the full Pilates repertoire, as practiced in the Pilates Mat II class. Traditional sculpting and core exercises are added to make this a great full-body workout.
Pilates Mat I & II
Pilates Mat I teaches awareness of breath and alignment of the spine, utilizing the deep torso muscles of the core. Controlled movements using the 18 beginner-level mat exercises help to build flexibility, core strength, and coordination. Static stretching components are incorporated throughout the class.
Pilates Mat II includes new exercises that are part of the full Pilates repertoire. More advanced options are introduced that will build on the exercises learned in the Pilates Mat I class. Magic circles, resistance bands, foam rollers, and Pilates balls may be included.
Power Yoga
This class is a progressive yoga taught with an athletic approach – holding poses longer and adding inversions that include balance and core strengthening exercises. Power yoga will strengthen and define each and every muscle in your body using dynamic flowing asanas.
Spin
One of the best cardio workouts ever, Spin is a stationary bike class for all levels of fitness. You control your resistance and intensity as the instructor guides you through heart-pumping rides. Climb, lift, sprint, and surge on the bike to motivating instruction and music.
Vinyasa Yoga
This class features an energetic, creative, full-spectrum vinyasa flow designed to build strength, stamina, and balance. A dynamic flow of postures synchronized with movement and breath creates a more balancing effect.
Yoga Sculpt
Yoga Sculpt is a modern form of yoga that combines Vinyasa Yoga, strength training, cardio and core work. This heated class uses weights to strengthen the practice, while helping tone and shape the body. You will burn calories, build stamina, increase strength and flexibility. This class is not only a challenge for the body but also the mind!
Zumba
Zumba class is a fusion of Latin and international music/dance themes that create a dynamic and exciting environment based on the principle that a workout should be "fun and easy to do." The routines feature aerobic/fitness interval training with a combination of fast and slow rhythms that tone and sculpt the body.
Get Started With Milwaukee Fitness Classes
Click the button below to learn more about our Milwaukee fitness classes. Unlimited classes are included with all tiers of membership at Elite Sports Clubs (classes vary by location).
Group Fitness Classes