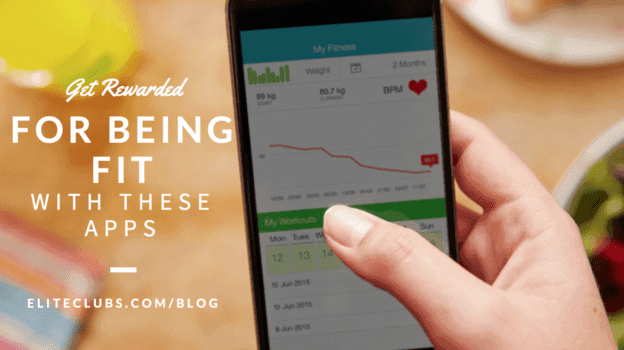 Wouldn't it be nice to get rewarded for every 10,000 steps you took? Or maybe it would be nice to get a lil' somethin' somethin' for finishing a tough workout. Well luckily, there are apps for that!
There are tons of apps out there that actually reward you for getting in physical activity. Whether you're looking for discounts or cash, there's an app for that.
One of these apps is Pact.
Pact lets you pick a goal and a length of time. For example, you could pick 10,000 steps a day for 30 days. If you meet your goal, you win money from others who failed. If you fail your goal, sorry but you lose a little bit of cash. This app is great for those who need a little extra motivation, love competition, and need a little extra cash too.
The Walgreens app is another great fitness app that let's you earn points.
Wouldn't it be nice to get fit and get your shampoo, milk, or any other of the amazing things at Walgreens for free!? Yeah, we think so too. All you have to do is download the app (available for Android and Iphone) and get moving! You can also connect your Fitbit or any other wearable fitness tech.
If you like coffee and music then maybe Bounts is the right app for you!
Technically this is an app that works out of the UK, but there is a version that works well in the U.S. too. For everyday that you work out, Bounts will give you points. Along the way, you can get up to $10 in either Starbucks or Itunes gift cards!
Or if you're someone who wants downloadable coupons, Nexercise (via Sworkit) is a great choice.
Once Nexercise starts to sense physical activity, it will automatically unlock coupons to activewear stores, spas, or healthy restaurants in the area. So not only do you get a fun surprise, you get a healthy one too.
You could do one, or you could do them all! Either way, getting healthy is going to pay off.
Get Started! Tell us about your goals!