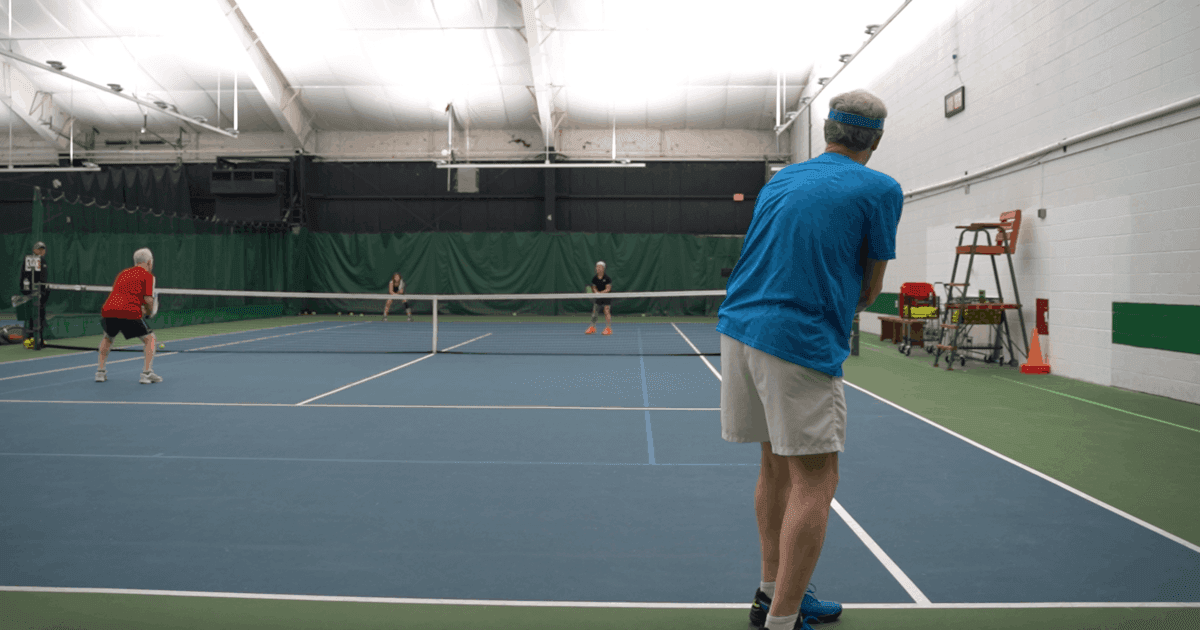 Join in the fun of Elite's popular tennis flex tennis leagues in Milwaukee! Sign up to play every week or jump in when it works for your schedule. Meet new people, play new players!  You simply sign up and just show up!
Tennis Flex League Format
Elite's unique flex league format gives players the chance to fit matches into their busy, ever-changing schedule. Tennis leagues are grouped by level and gender that play once a week at the same designated time each week. You can sign up to play every week or join when there are open spots. Limited spots are available each week on a first come, first served basis. All players must have a USTA rating to participate. If you currently do not have a USTA rating, an evaluation can be arranged with one of our tennis pros.
Benefits of Tennis Leagues in Milwaukee
Elite's tennis flex leagues have many benefits:
Opportunity for tennis players to get regular match play
Allows players to play at times convenient for their schedule
Play against players of similar skill level
Meet other members of Elite's tennis community
Our flex leagues take the hassle out of finding opponents to play. Scheduling is easy with our online registration system. Times are available at all four clubs: Mequon, North Shore, River Glen, and Brookfield.
All opponents you play in the flex league will be of similar skill level, thus giving you a challenge. The more you play, the more you'll improve! It will also allow you to meet players you otherwise would not play against, granting the opportunity to network with Elite's tennis community and make new friends! Who knows, maybe you'll find a new doubles partner.
Tennis Leagues in Milwaukee
Looking for regular tennis match play? Sign up to play in Elite's Flex Tennis Leagues below!
Sign Up for Flex Leagues