I can't tell you how many times I've asked friends to join me for a class only to hear, "Oh, I would but I couldn't keep up" or "Thanks, but I'd have no clue what I'm doing."  Fitness on Demand, at Elite Sports Club-River Glen will put an end to your hesitation to join a class.  Because here's the thing; you're the only one there!
What is Fitness on Demand?
Fitness on Demand is a series of virtual classes taught by certified instructors through a screen. Classes are diverse and there's one for almost every interest and every level of fitness. There are 6 categories: Revolution Cycling, Kettle Power, Kickboxing, Stomp (a series of different step classes), Definitions (classes focusing on toning and sculpting) and even a category that offers fitness testing based on your perceived ability. Classes range anywhere from 20-60 minutes.
How it Works
The Fitness on Demand Kiosk is located directly to the right of the small class studio at Elite Sports Clubs' River Glen location.  As long as the room is not in use, it is always available!  You will register your name, email, and a password before choosing your class. The system is extremely user friendly and operates on a touch screen, offering specific instructions on how to register and browse for classes. Fitness on Demand also keeps track of your class history. Based on classes you have selected in the past, you will receive suggestions for classes catered specifically to your ability and interests. Once you have selected a class, a screen will drop down in the studio, and just like that, your class will start. If you need any equipment, the kiosk will notify you as to what you need. If for any reason you want to stop the class or change a class, simply login and press "Change Class" or "Cancel".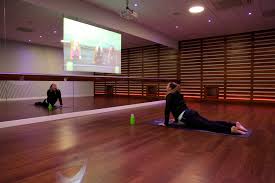 My Experience
I'm really excited about this program! I like to mix up my fitness routine a lot, so Fitness on Demand is a perfect option for me. I tested out three different programs; a step class, a sculpting class (which I loved) and a Kettle Power class.
The step class, listed under Stomp, was a fun and upbeat intro class. Step classes are not a strength of mine so I decided to stick to the basics. This 20-minute class was led by three instructors which included a primary instructor and two "modified level" instructors; one who took it up a notch, and one who took it easy. The instructors were energetic and encouraging. The instructions were easy enough to follow, but it moved quick. I got a good workout in 20 minutes, burning just under 130 calories.
The second class I tried was a Definitions class called Power of 10. I loved this class and would recommend this class for anyone who likes the HIIT format and who is in decent physical condition. The instructor suggested that I use "heavy" free weights, but I stuck with 8lb weights and still left feeling challenged. Power of 10 operates on series of 10 reps alternating upper body and lower body exercises. One muscle group is always working which increases your metabolism and your total calorie burn. Much more challenging than the step class, I burned about 270 calories in 30 minutes.
The Kettle Power class was also challenging. Kettlebell workouts are hard for me in general, so this was a situation where I was relieved to be the only one in the room. I didn't have to worry about how silly I looked or if I was using perfect form. (Although, form is extremely important in Kettlebell workouts in preventing injury.) The class was also instructed by three people, demonstrating different modifications based on ability. I burned 200 calories in 30 minutes.
Who Will Benefit from Fitness on Demand?
Those who crave diversity in their workout routine and those who need flexibility in their schedule will love this program. You can come at any time the studio is open and stop the class whenever you like. There are easily over 50 classes to choose from and something for everyone. If you are a beginner to group exercise classes or insecure about a certain class like I was with Kettlebell, this option offers privacy because you're the only one there! Fitness on Demand is also a great option for you while your kids are in tennis, swimming, dance or a music lesson.
As a mother of a toddler, I am excited that there is an option that allows me to drop in almost whenever and stay for as long as I can without interrupting others should my child be crabby that day or wake up later than I expected from a nap.  Just one more reason why I love this club. Elite is constantly thinking of ways to give us easy and comfortable ways to maximize our health!
Schedule a Tour
---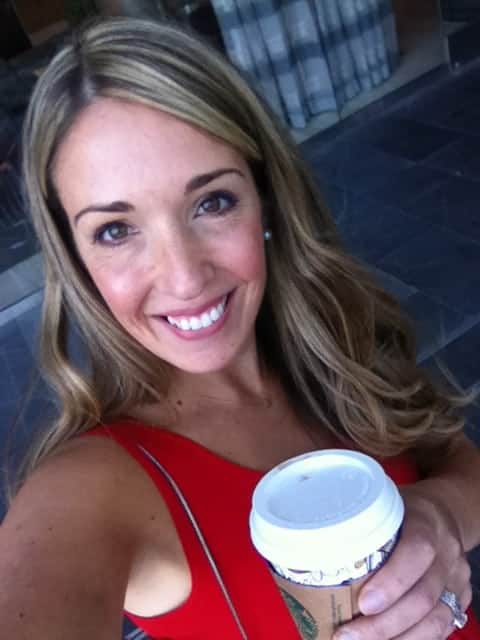 Written by Susan Madden—Member, Mom, and Guest Blog Contributor
Writer, marketer and mom, Susan Madden, has a background working with the Fine Arts in Dallas, TX and Milwaukee, WI. Relatively new to the fitness industry, she enjoys sharing her experiences about the craziness that is parenting and wellness from a novice perspective. She is a native of Whitefish Bay, WI and now resides in Mequon, WI with her husband Mike and children, Samantha and Blake.