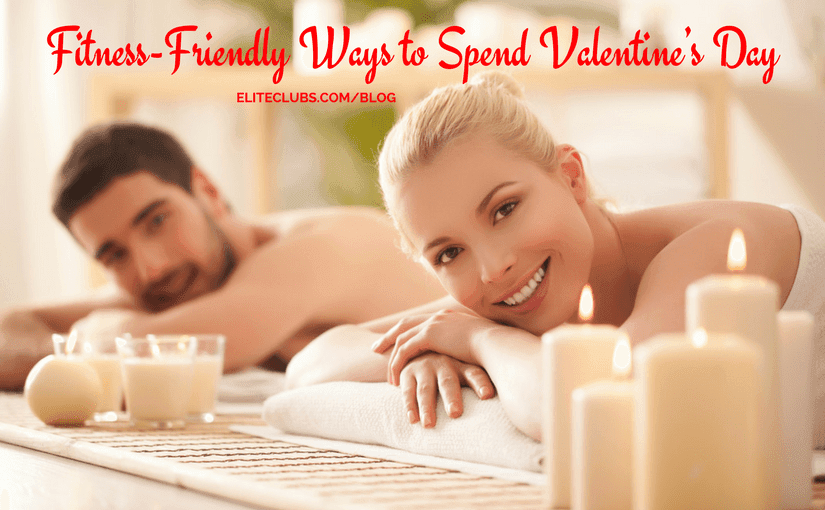 Valentine's day is nearly here and everywhere we look there are advertisements for chocolates, candy, wine, and romantic dinners. Valentine's Day has been labeled as a romantic holiday, and for some reason, romance is associated with high-caloric dinners, treats, and drinks. Instead of needing a post-Valentine's Day sweets recovery this year, consider spending the dreamy day in a way that's a little more fitness-friendly. You'll have your significant other all starry-eyed over you when you suggest a few nontraditional ways to celebrate.
Fitness-Friendly Valentine's Day: Ice Skating
What could be more romantic than bundling up and going to a local outdoor ice skating rink with that special someone? You'll get a great workout that will burn bunches of calories. Then, you can end the evening snuggled up with a cup of your sweetie's favorite hot beverage.
Fitness-Friendly Valentine's Day: Hiking
Okay, so hiking might not be the most romantic activity out there. But when you reach the top of the trail and soak in one of the amazing panoramic views that Wisconsin is known for, it suddenly becomes a bit dreamy. If you want to add to the romance, pack a thermos of your sweetheart's favorite warm drink and a healthy picnic. You'll burn off more than the calories you pack with you, and you'll have made your love's day.
Fitness-Friendly Valentine's Day: Indoor Parks
If you want to keep things a little steamier this Valentine's Day, then forego the outdoor activities for something you can do indoors. Climbing gyms, water parks, and indoor adventure parks are great ways to be active, work up a sweat, and have a blast together. Sure, it's not all that romantic, but you'll be burning calories and having fun together. So much fun that the thought of romantic dinners and chocolates will completely escape your flame's mind.
Fitness-Friendly Valentine's Day: Dancing
Dancing might not be for everyone. But if your bae loves it, then Valentine's Day is the perfect time to surprise him or her with a night on the town. You can hit a club or sign up for dance lessons. Heck, you can even stay in, crank the stereo, and have a dance party for two. Either way, you'll be burning calories and have fun – together.
Fitness-Friendly Valentine's Day: Couples Massage
You've both been hitting the gym hard lately, so why not use Valentine's Day as an excuse to be spoiled – as a couple. A couples massage will be romantic and leave you both rejuvenated, among the numerous other benefits that massage therapy has to offer. Plus, it just might spark a flame that will need to be put out after you get back home!
Fitness-Friendly Valentine's Day: Cooking Class
Being a couple is all about togetherness. You both already have a healthy mindset, so why not spend the evening learning how to prepare a healthy meal together? You'll still have a lovely Valentine's Day dinner. But it'll be prepared with extra heart in it as you team up to learn something new and prepare it alongside one another.
Fitness-Friendly Valentine's Day: Hit the Gym
Did you know that couples who train together stay together? You might not think it's romantic, but getting a good workout in with your partner is a great way to spend quality time with one another. There are plenty of workouts partners can do together and you can motivate each other to achieve your fitness goals. It doesn't have to be a huge time commitment, and you can feel less guilty about going out to dinner afterwards!