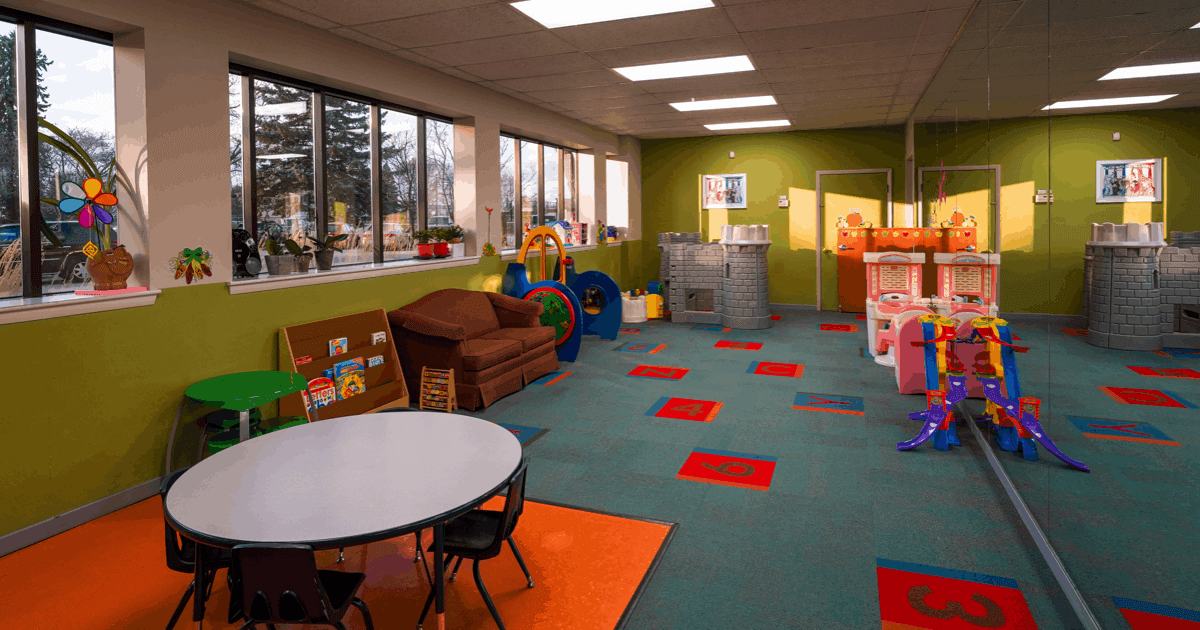 While having kids may make it seem like you have less time to focus on yourself, it doesn't make self-care any less important. Exercise is always an essential aspect of a healthy lifestyle. Therefore, you might have to make time to work out, and that's where childcare comes into play. Check out our gym with childcare in Milwaukee!
Time to Focus on Yourself
Kids demand a lot of your time and attention. However, because you have kids your health and fitness don't get any less important. Joining a health club that provides free childcare with membership grants you the opportunity to focus on yourself again. Therefore, fitness and childcare go hand-in-hand.
First, it takes the hassle of paying for, or even finding, a babysitter. You can bring your kids to the club with you, which will make scheduling time for exercise a lot easier! Second, you can exercise with the peace of mind knowing your kids are in good hands while being under the same roof as you. All our caretakers are infant/child CPR-certified from the American Red Cross so they are trained to provide the best care possible or handle any kind of emergency. Lastly, take the time to focus on you. Parents don't always get the "me time" they'd like. Elite Sports Clubs is a gym with childcare in Milwaukee and we want to have the time you deserve.
These are the reasons why childcare is crucial to accomplishing your health goals as a parent.
Kids Learn About Healthy Habits
Your kids need to stay active and engaged, too! Childcare provided by your health club will have a "health first" mentality, instilling the importance of health and fitness in a positive, nurturing environment. We'll teach them ways to move and have fun simultaneously. While you, the parents, are participating in you favorite group exercise class, running on the treadmill, or lifting some weights, your kids will play games, craft, or have story time with our playroom attendants.
Gym With Childcare in Milwaukee
Free childcare is included with family memberships at Elite Sports Clubs. With convenient locations throughout suburban Milwaukee, Elite Sports Clubs is the place to be for families to spend time together and stay active!
If you are interested in learning more about membership and our childcare services, fill out our inquiry form below to get in touch with one of our membership services representatives.
Learn More About Membership