In our endless search for good food on the go, one fast food restaurant has come up with a great idea. Chick-fil-A has introduced a new side menu item, superfood kale with broccolini. It is a part of a growing trend of fast food chains that are making savvy decisions to add healthy side dishes for those who want to make a substitute for fries. However, credit is being given to Chick-fil-A as the first to add a healthy side while they are already making a statement for healthy choices with their salads and chicken entrees.
It was January 5th of this year that the company announced that it would be adding its "superfood" sides just in time for New Year's resolutions. It was in collaboration with James Beard award Nominee and Atlanta–based chef, Ford Fry that this concept was born.
The Superfood Side is made with a blend of hand chopped kale and broccolini, tossed in a sweet and tangy maple vinaigrette dressing and topped with dried sour cherries. You can also have it served with a blend of roasted nuts.
You may be thinking what I am thinking, that you do not need a well-known chef to create this item, the chef had this in response:
"Most people can find the bag of Broccolini in the store and add kale with sweet accents. But, the question is, will they think about it? The restaurant chain has brought me in to bring credibility to this unique possibility and packaging it as a side dish. I think it is a great effort and first step to moving hungry noon-time eaters in this direction. I applaud the blend of flavors, textures, and tastes."
The side is available in 5 or 8-ounce servings and priced starting at $2.59 for the 5 oz. and $3.79 for the 8-oz. portion. But the biggest factor that makes this a winner, is that you can substitute this item in any combo meal for an up-charge of only $0.94. The company states that it is a continuation of their dedication to healthy, all natural foods at the drop of a hat!
When paired with the company's 100 percent breast meat Grilled Nuggets (the eight count) and a zero calorie beverage, the Superfood Side allows customers to enjoy a full meal for only 280 calories. On its own, the Superfood Side has 140 calories and 7 gm of fat in the 5-oz. portion and 170 calories and 8 gm fat in the 8-oz. portion.
According to Technomic: "Forty-seven percent of consumers with children aged 17 and under say they are more likely to visit restaurants with healthy options." Now whether or not they are looking for healthy choices for themselves and/or their children, at least they are thinking about it. Chick-fil-A now also has their Grilled Chicken Sandwich and Grilled Nuggets to help meet the demands of their customers.
Indeed, this looks like a trend moving in the right direction towards better health. I like the idea and think that it will be here to stay. My feeling is that people going out for lunch are truly hungry and at that very point where they are searching for food, they will also consider this side as an option. But, you be the judge and just enjoy the choices you make and the feeling of moving forward in a positive way.
---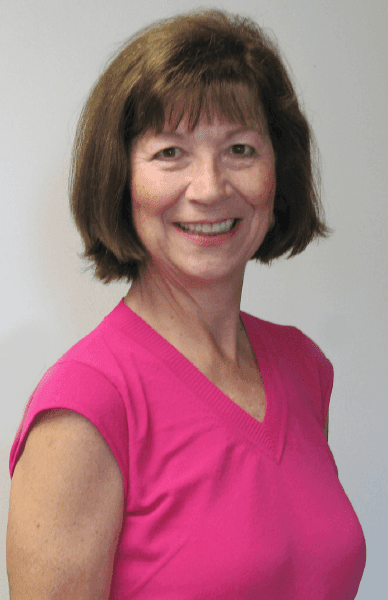 Written by Rita Larsen, RDN, CD; Elite Sports Clubs Nutrition Educator & Diet Counselor
Rita is certified in Positive Psychology, University of Penn; has a BS in Dietetics from Kansas State University; and an Internship and Masters at the Indiana University Medical Center.
Schedule a Nutrition Consultation