This is a new age food full of great taste and good nutrition. Edamame is actual soybeans that have been roasted, cooked, shelled, and frozen. They have a crunchy taste and will supply you with a delightful salad texture. They are another great form of vegetable protein.
Servings: 6
Prep Time: 20 minutes
Cook Time: 15 minutes
Edamame Salad Ingredients:
12 ounces, about 2 cups, fresh or frozen shelled edamame
1-cup fresh corn kernels, about 2 ears of corn
¼ cup finely diced green onion
2-cloves garlic, minced
2-Tbsp. olive oil
1-teaspoon kosher salt
¼ teaspoon freshly ground black pepper
1 ½-cup chopped fresh tomato
¼ cup chopped fresh basil leaves
2-Tbsp. apple cider vinegar
Edamame Salad Directions:
Preheat the oven to 400 degrees F.
Place the edamame, corn, green onions, garlic, olive oil, salt and pepper into a 13 by 9 metal pan and stir to combine. Place on the middle rack of the oven and roast for 10 to 15 minutes, just until the edamame begins to brown. Remove from the oven and place in the refrigerator until completely cool, approximately 30 minutes.
Just before serving, add the tomato, basil and vinegar to the edamame mixture and toss to combine. Taste and adjust seasoning, as desired. Serve chilled or at room temperature.
Edamame Salad Nutritional Information:
Serving size is ¾ cup. Calories are 275 per serving. This Edamame Salad recipe is high in fiber and good source of vegetable protein, as 6.8 grams. Nutrients are high for potassium, niacin, riboflavin, and Vitamin A and C.
Get more recipes, follow us on Pinterest!
---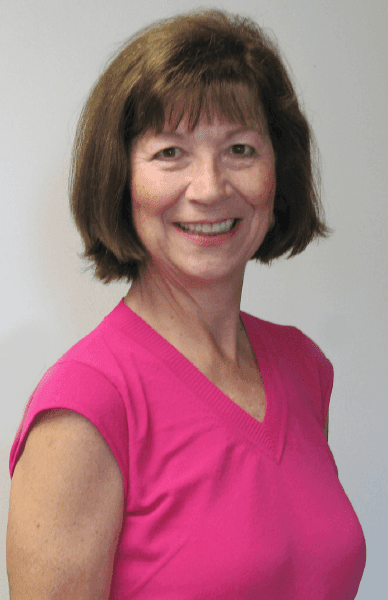 Written by Rita Larsen, RDN, CD; Elite Sports Clubs Nutrition Educator & Diet Counselor
Rita is certified in Positive Psychology, University of Penn; has a BS in Dietetics from Kansas State University; and an Internship and Masters at the Indiana University Medical Center.
Schedule a Nutrition Consultation