Most of us have been amazed when our dinner salad at a restaurant or friend's dinner party arrives in a beautiful glass or goblet and not on a salad plate. Often this is done while guests are able to walk around to view art or just easily talk, instead of being seated at a table. This environment is considered by many chefs' to be a part of a changing venue where guests need to be continuously surprised by their service.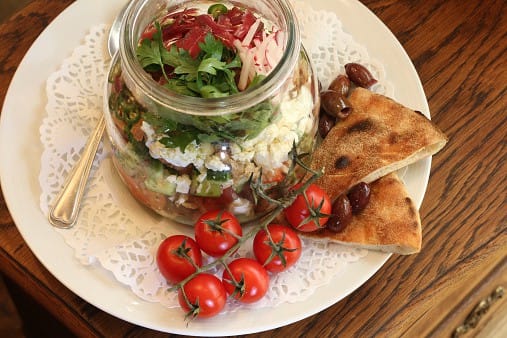 New York City restaurant owner, Danny Meyer of the Gramercy Tavern, feels that it is very important to keep food ready to serve and to serve it in a way that makes the food "fun to eat." Most guests at a restaurant look for new food ingredients or in a new glass or container, it may keep them more interested in coming back again!
You can do the same at home, or at a picnic. Take a Mason jar, a jelly jar, or even a large plastic cup and begin by layering your ingredients for a fabulous looking side dish to enjoy serving. You can even use a martini glass if you are going more elegant.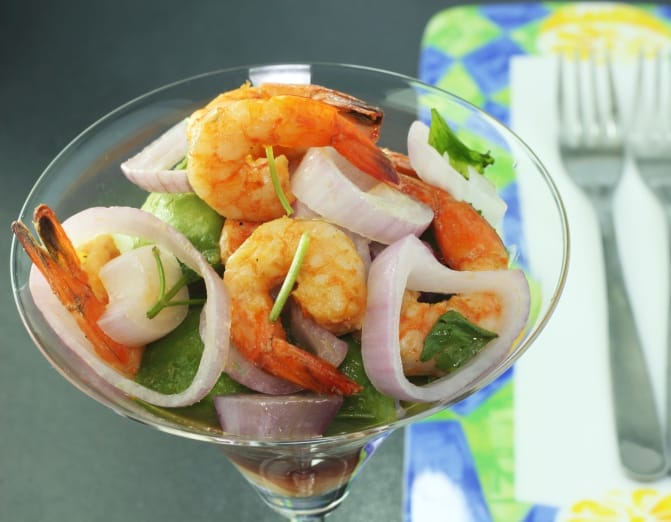 Once assembled, this course can be served immediately or covered in the refrigerator, ready to go a few hours later. To protect delicate ingredients and to prevent wilting, put your dressing on the bottom, followed by hard vegetables and chunks of firmer fruit, then beans and grains, and finally more delicate items like greens and berries on top. Here are a few of my favorite mixes to get started:
Farmer's Favorite Salad – layered from bottom to top
Buttermilk yogurt or creamy ranch dressing
Raw broccoli florets
Sliced radishes
Shredded zucchini
Cooked millet
Mixed greens
Southwest Savory Salad – layered from bottom to top
Vinaigrette
Corn
Mango chunks
Black beans
Cooked quinoa
Spinach
Tangy Thai Salad – layered from bottom to top
Sesame vinaigrette
Shredded carrots
Cucumber slices
Edamame and Tofu small chunks, mixed together before adding
Bean sprouts; with Basil sprigs to top
Get more recipes, follow us on Pinterest!
---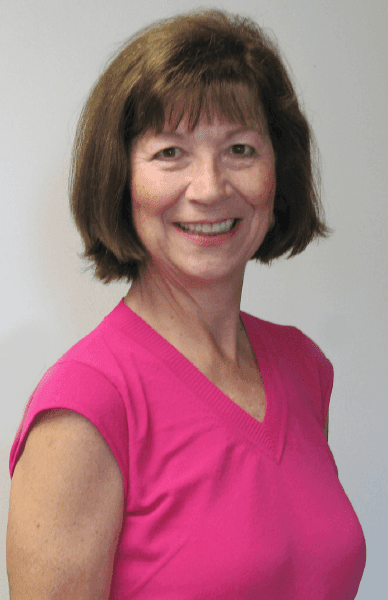 Written by Rita Larsen, RDN, CD; Elite Sports Clubs Nutrition Educator & Diet Counselor
Rita is certified in Positive Psychology, University of Penn; has a BS in Dietetics from Kansas State University; and an Internship and Masters at the Indiana University Medical Center.
Schedule a Nutrition Consultation