Most people believe their balance is adequate at the worst because their balance isn't really tested on a daily basis. After all, if you don't fall down randomly how would you know if you have bad balance? Try this: stand on one leg for 30 seconds with the other leg suspended in the air in front of you, getting your foot as high off the ground as you can. Now try with your other leg. How much did you wobble or have to touch the ground with your raised foot? If you were shaking around like you had your own personal earthquake under your foot, you probably need some balance training.
According to the CDC, falls are the leading cause of both nonfatal and fatal injuries in adults aged 65 and older. However, falling isn't just an issue that plagues older adults. WHO says that "falls are the second leading cause of accidental or unintentional injury deaths worldwide," which puts them right behind road traffic injuries. While older adults are at particular risk, so are younger children. Even if you aren't in one of the highest risk categories for falling related accidents, what would you lose by improving your balance? That little tumble you took this winter because you stepped on a patch of ice you didn't notice could have been prevented by improved balance. It wouldn't have stopped you from stepping on the ice, but you could have regained your balance instead of ending up on your butt.
A number of different things go into good balance, including ankle strength, core strength, hip strength, and proprioception. There are a lot of different ways to challenge your body to balance better. Check out the video for a few different things you can do to improve your balance. If you're looking for more, stop in to your local Elite Sports Club and ask one of our trainers!
Set up a Free Fitness Consultation
---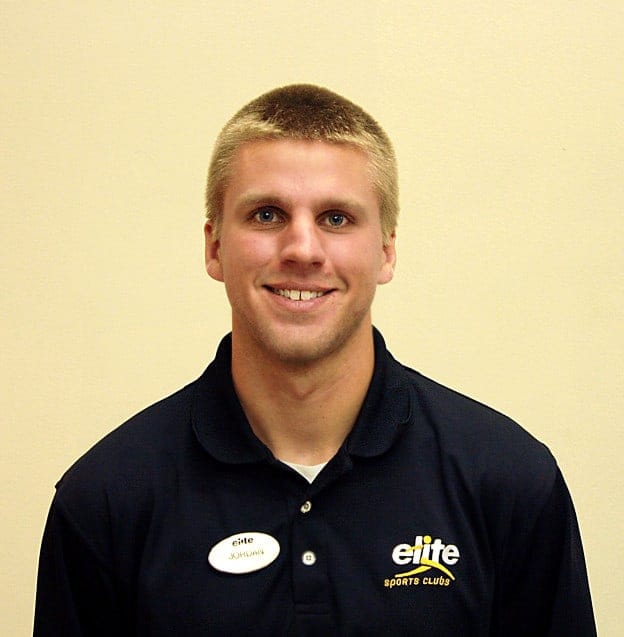 Written by Jordan Meyer, CPT – Certified Personal Trainer & Group Exercise Instructor at Elite Sports Club-North Shore
Jordan Meyer is a personal trainer at the North Shore location of the Elite Sports Clubs. He holds a personal training certification from the American College of Sports Medicine and a BS in Exercise Science and Health promotion from UW-Oshkosh. He specializes in body weight fitness and athletic training, and enjoys working with young athletes who are preparing for a variety of sports. Jordan has had the pleasure of coaching many different sports at a variety of levels, ranging from four year olds who are just learning the basics, to Division 3 men's rugby. He has played organized sports since he was five years old and still plays rugby three seasons a year. In his free time, he enjoys training for and competing in challenge races such as the Tough Mudder and Spartan Race.