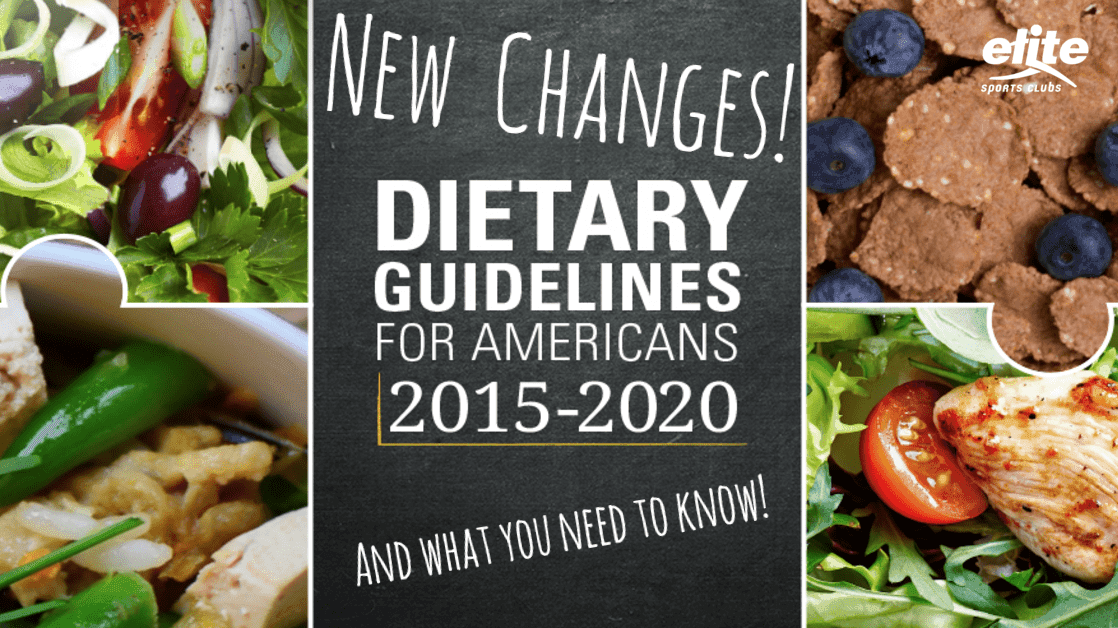 The Dietary Guidelines for Americans are issued and updated every five years by the US government. Specifically, these guidelines are the work of the USDA and the Department of Health and Human Services. Now we have the results of the past five years' research in the 2015 Dietary Guidelines out this past month.
Since 1980, the Dietary Guidelines have provided advice on how to make informed choices to promote overall health, including being physically active, consuming fewer calories and creating and maintaining a healthful diet. In 2020, this information will also include healthy approaches for infants and toddlers, and for pregnant women.
So, what are the new Dietary Guidelines? Most of the information comes from evidence-based research done over the past five years on human nutrition and health. Not only does the research exist for good health and nutrition, but it does also exist for methodology to reduce our chances for poor health and disease.
Specifically, the most recent Dietary Guidelines included these changes:
Go ahead and eat eggs, shrimp, and other rich cholesterol foods
You can drink up to five cups of coffee per day
Saturated fats should be no more than 10% of calories
Sources of added sugars to the diet should not exceed 10% of calories
This puts butter, cheese, red meats, and high fat dairy products like ice cream and whole milk in a category to be eaten sparingly.
A shift from heavy emphasis on animal protein to more plant foods
The emphasis is a movement to move Americans away from meals built with animal protein and towards diets more heavily derived from plant foods. Why? Because this is the first time that research is drawing a link between the planet's health and that of Americans, the new federal guidelines said the widespread adoption of diets lower in animal protein and richer in fruits, vegetables, legumes and nuts would lower rates of disease a well as ease the pressure on the environment.
Much of this information is fueled by the idea that in eating less animal protein and more plant food, Americans and their children will be less likely to be obese. According to the Center for Disease Control, one third of all adults are obese and 17% of our children are on their way to being obese adults.
New Dietary Guidelines make a good case for more widespread adaptation of the Mediterranean Diet
If you have not been exposed to a Mediterranean Diet, you should look into it with me in the coming weeks. I have to admit that in the early days—like ten years ago—I really did think that there was anything special about the Mediterranean diet and that it could even cause some physical problems for users, like maybe digestive problems and the like. However, as research came out regarding the use of the Mediterranean diet, it was undeniably a very good diet. And, the people that used it seemed unbelievably healthy all over the world. Not only did they live longer, but they had far less chronic disease, such as diabetes, heart disease, and some cancers.
For those of you that do not know about the basis of the Mediterranean diet, not only does it contain less animal proteins, but it also carries with it:
Large amounts of fruits and vegetables
Fairly free amounts of nuts and beans, seeds, and legumes, like lentils
Plenty of mixed amounts of mono- and unsaturated fats, such as olive oil, nuts, sunflower seeds, and soybeans
Some things to be learned from Vegetarian and Vegan Diets too
It sounds kind of tasty—because it is! Sure it may take some adjustment but the truth is, that any change will take an adjustment. Other sources of good dietary approach may be that of the Vegetarian and Vegan diets which continue to attract our teens and children. Surprising to parents, these diets have proven to include improved energy for our youth and even an improvement in sports performance.
It is safe, for now, to say that as the research continues to unfold and efforts are made to decide what is best as public policy, that we need to be open to new and different components of eating that is going to be designed for our better health and longevity.
New thoughts on cholesterol and fat
In addition, by removing the dietary cholesterol, a nutrient that is often "over-consumed," researchers bowed to the idea that, just maybe, by eating foods that are high in fatty substances do contribute only marginally to levels of cholesterol circulating in the blood stream. Many of the drugs, like statins, regular exercise, and controlling one's weight, are now considered the best ways to improve blood cholesterol levels.
To get started with these new Dietary Guidelines, please try this recipe for Mediterranean Artichoke Chicken Salad. It's a great recipe. I'm planning on making in Florida over break. Some people pick out their clothes for vacation; I pick out my recipes first!
Mediterranean Artichoke Chicken Salad
Wonderfully easy in just 15 minutes! Contains a little protein and lots of great tastes for a well-rounded lunch or dinner. Now a family favorite!
Servings: 4
Ingredients:
1-12 oz. jar marinated artichoke hearts, drained and cut into ½ inch pieces, oil reserved
2-cups grape or cherry tomatoes, halved
1-medium cucumber, quartered and cut into ¼-inch slices
¼-cup feta cheese crumbles, with basil and sundried tomatoes
1-tsp. salt, kosher preferred
1-8 oz. package of grilled ready-to-use chicken pieces
3-Tbsp. prepared peppercorn ranch-style dressing
1-8 oz. package mixed spring garden greens
Directions:
In a large bowl, combine artichoke hearts, tomatoes, cucumber, feta cheese crumbles.
Add salt and chicken pieces.
Next, take reserved artichoke oil, and ranch dressing; mix together.
Divide the greens amongst 4 plates and spoon salad mixture on top of greens.
Nutritional Information:
One serving: Total calories 280 calories; protein 18 g, carbohydrate 30 g, fat 5 g; recipe is high in vitamin A and C, potassium and iron.
Other choices for good recipes are this Vegetable Salad in a Jar, and this "Pizz-alad" Recipe—more salad and less sauce and cheese on the Crust but still delicious!
Get more recipes, follow us on Pinterest!
---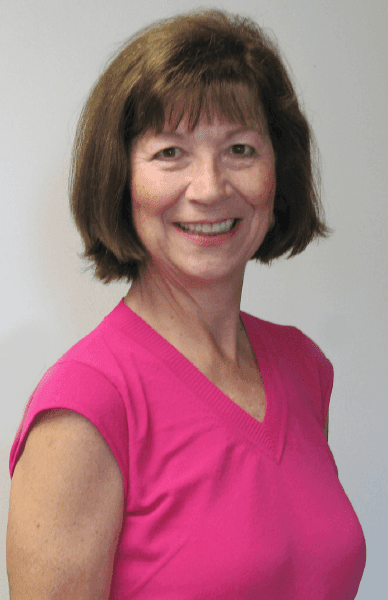 Written by Rita Larsen, RDN, CD; Elite Sports Clubs Nutrition Educator & Diet Counselor
Rita is certified in Positive Psychology, University of Penn; has a BS in Dietetics from Kansas State University; and an Internship and Masters at the Indiana University Medical Center.
Schedule a Nutrition Consultation