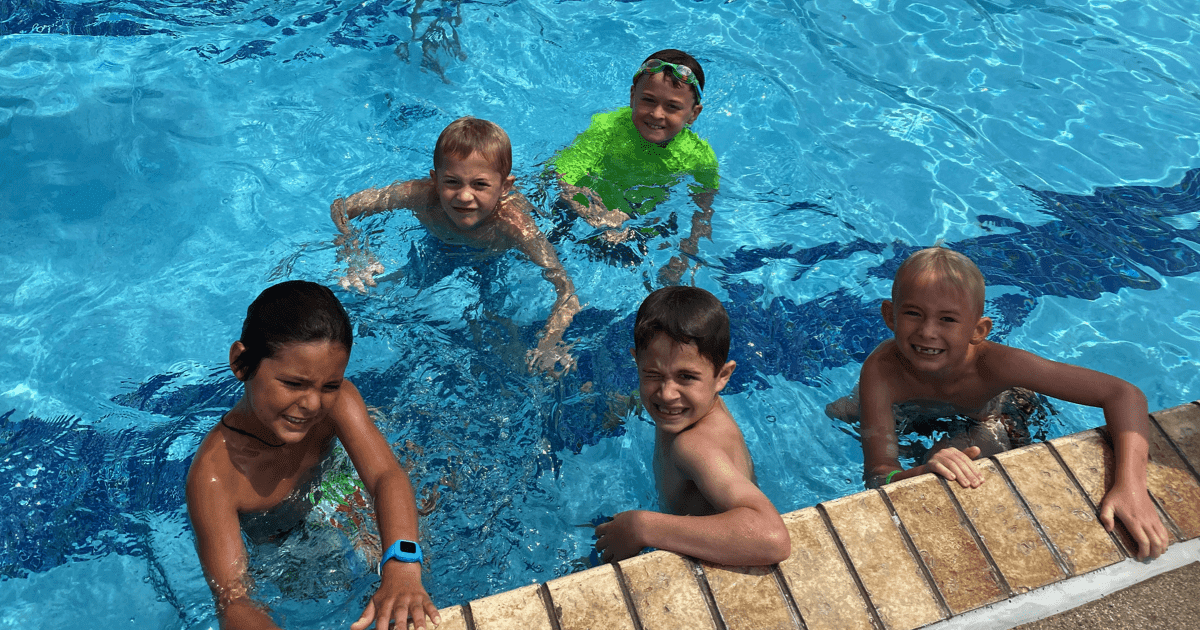 When you enroll your child in summer camp, your goal for them is to have a fun summer, all while staying active, spending time with friends, and expressing themselves creatively. The summer camp program should have a variety of activities in order keep the kids engaged every day. At Elite Sports Clubs, our local summer camps (called SCAMP) do just that. Here is a sample of the day in the life at Elite's summer camp.
Because we like variety at SCAMP, it's hard to boil down what a "typical" day looks like. In fact, every day includes different activities so the kids don't get bored or burned out. Furthermore, the girls will be doing activities different from the boys on different days. Below is just a generalized sample of what one day at SCAMP looks like.
Drop-Off
The day begins during the drop-off period, where parents will drop off the kids at our designated areas. While we wait for all the kids to be dropped off, we will have an initial outdoor play time with organized games or sports.
Outdoor Field
Play will continue in the outdoor fields. The games and sports played are determined by the counselors. Some of the counselors let the kids decide. This is not, however, a free time – meaning the whole group participates in the same activity. Activities include sports like kickball or wallball, or playground-type games like sharks and minnows or tag. The counselor will change up the activities daily, so they don't get stuck in a rut doing the same things.
Morning Snack
We take a quick break for a morning snack.
Tennis Lessons
Tennis lessons are included with summer camp. The kids will gather with our renowned tennis professionals for a group lesson. Typically, the lessons involve some sort of game to teach fundamental techniques, footwork, and rallying. The pros will have a good sense of the skill level based on each age group, and will tailor the lessons accordingly. Depending on the age group, the pros will use lower compression tennis balls, which slows down play and makes learning easier.
Outdoor Free Swim
The kids will then change into their swimsuits and have free time in the outdoor pool (weather permitting). They are free to play however they choose. They are accompanied/supervised by the counselors and lifeguards will be on duty.
Lunch
Around noon, we take a break for lunch. Kids are asked to bring their own lunches.
Swim Lessons
Just like tennis lessons, swim lessons are also included in Elite's summer day camp. Unlike free swim, this is a structured lesson with our certified swim instructors. The lessons are focused on water safety instruction, just like our normal group swim lessons outside of SCAMP.
Brain Boot Camp
School might be out, but it's important to exercise the mind as well as the body! Brain boot camp will engage our SCAMPers minds through hands-on learning experiences.
Yoga
One of our certified yoga instructors will lead the kids through a basic yoga practice. This will teach them calmness and how to be more present in the moment. Yoga connects the mind and body through postures that involve stretching, balance, and strength.
Afternoon Snack
We have one final snack break in the afternoon for the kids to refuel and rest.
Outdoor Field
Just as the day began, we once again return to the outdoor field for more games and sports.
Pick-Up
The day is concluded and parents can pick up their children in our designated areas.
That is just a sample of what a day might look like at Elite's summer camp. Your kid will discover new adventures every day and have opportunities to make new friends, learn new things, and, most importantly, have a fun summer!
Local Summer Camps in Brookfield, Mequon, and Glendale!
SCAMP is one of the most exciting local summer camps in Milwaukee! Best of all, we work with your busy summer schedule, so you can choose which weeks you want to register. Click the button below to sign up!
Register for SCAMP!