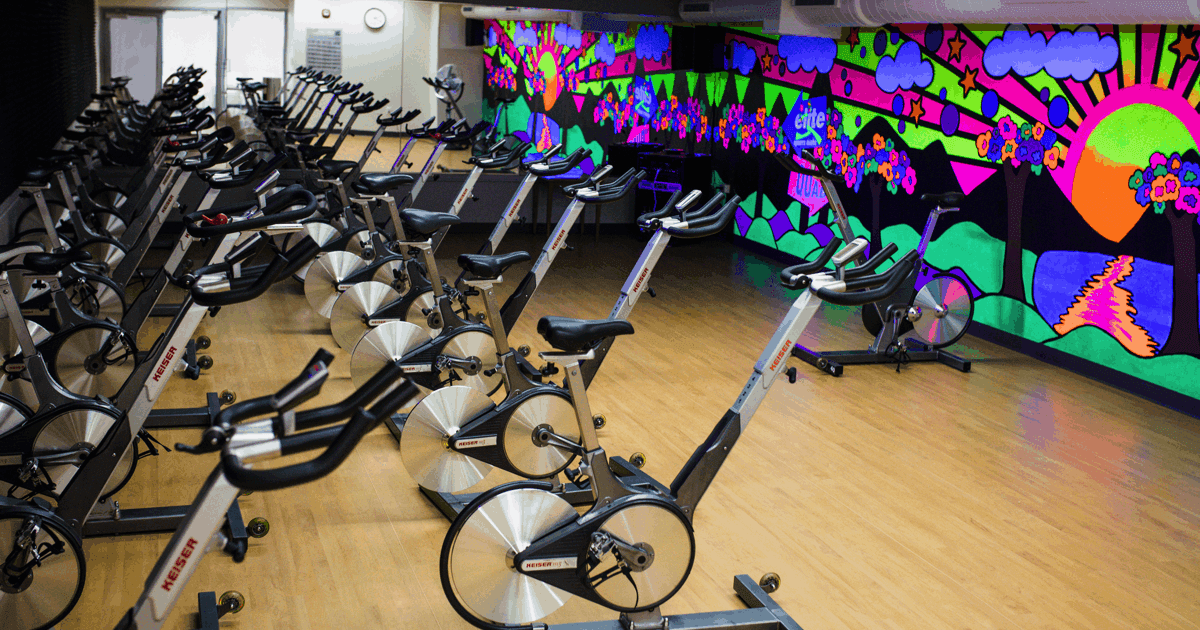 Indoor cycling classes are high intensity workouts that burn lots of calories. Each instructor brings their own personality and taste of music to the class, so no two rides will be the same. Here are some health benefits as to why you should incorporate indoor cycling classes into your exercise routine.
Health Benefits of Indoor Cycling Classes
The ability as an instructor to work with periodization, changing the classes to maximize results means you get better, faster. We design the classes to increase your endurance, your strength, and your reaction time from low to high intensity.
Cycling classes also burn a lot of calories! It's not unusual for the caloric burn to be 450 or more in a 45 minute class. That's excellent considering that general aerobics or a Zumba class are more in the neighborhood of 350 for an hour. So if you are looking into weight loss, this is truly an excellent option.
Additionally, cycling is a non-impact workout, so the intensity comes from activating muscles and using your lungs and heart, but not from pounding on your feet. That means you will experience less pain and avoid injuries like heel spurs, plantar faciitis, and knee problems, provided you have your bike properly set up (see your instructor at the beginning of class if you have any questions!)
Lastly, indoor cycling classes have great camaraderie. You'll start to familiarize yourself with the instructors and members than regularly participate in class. It's a great way to make new friends and network with those that share similar interests.
Don't be afraid to try these amazing exercise classes, and mix them right in to your routine for great fitness and calorie-burning goal achievement!
Cycling Classes in Milwaukee
Click the button below to see Elite's full schedule of cycling classes in Milwaukee.
Cycling Class Schedule
---
Written by Melissa Abramovich, ACE CPT, NASM CGT, AAHFRP Medical Exercise Specialist at Elite Sports Club-River Glen
Melissa Abramovich went into Personal Training and Group Exercise instruction after successfully losing 140 pounds through healthy diet and exercise. Her desire to help others drove her forward into a career helping others to make healthier choices. She is an ACE certified personal trainer and now also a Medical Exercise Specialist (AAHFRP), helping clients with a myriad of health issues at Elite Sports Clubs. She holds a Bachelor's degree, and many group exercise related certifications as well.