Summer is the perfect time to sit back and relax by the pool with a delicious drink in hand, but even the nicest day in Wisconsin can leave you longing for something more tropical. Whether your ideal destination is the Bahamas or Jamaica, you can send your taste buds packing with these delicious Caribbean recipes that make the perfect poolside meal!
Caribbean Confetti Rice
This Caribbean-inspired, sweet and spicy recipe is sure to be a new favorite. The addition of coconut milk provides heart-healthy benefits, electrolytes, and helps prevent dehydration. Perfect for the end of a long, hot summer day at the pool.
Ingredients:
2 cups long grain rice
14 oz. can unsweetened coconut milk
2 garlic cloves, minced
1 ½ tsp. sea salt
½ tsp. allspice
¼ tsp. cayenne pepper
1 Tbsp. butter
1 ½ cups diced red and yellow bell pepper
½ cup diced red onion
15 oz. canned pineapple tidbits, drained and juice reserved
5 oz. chopped green chiles
¼ cup sliced jalapeños, diced
¼ cup chopped cilantro
Directions:
Add the rice, coconut milk, garlic cloves, salt, allspice, cayenne, and reserved pineapple juice to a medium sauce pot. Use the coconut milk can to add 14 oz. water to the rice. Stir well. Set over medium heat and cover. Bring to a boil, then stir and lower the heat. Cover and allow the rice to cook until the liquid is absorbed and air holes form in the surface of the rice, about 15-20 minutes. Remove from heat.
Meanwhile, add the butter to a large deep skillet and set over medium heat. Add the diced bell peppers and onions. Sauté for 2-3 minutes, to just barely soften. Then remove from heat and add the pineapple tidbits, green chiles and sliced jalapeños to the skillet.
Once the rice is tender and fluffy, dump it into the skillet and toss well to combine. Toss in the fresh chopped cilantro. Taste, then salt and pepper as needed. Serve warm as a side dish or serve with shrimp or chicken on top!
Jerk Chicken Skewers with Mango Habanero Sauce
Looking for new recipe with a boost of flavor? Try this recipe for chicken skewers and dipping sauce with a fun twist – the addition of mango and habanero peppers. Mangos are high in soluble fiber and digestive enzymes, contributing to lower cholesterol levels in the blood and aiding in digestion. Habanero peppers can help fight weight gain due to the capsaicin they contain. Capsaicin increases your body temperature, which can increase your metabolism.
Ingredients:
Jerk Chicken:
1 – 1 ¼ pounds boneless, skinless chicken breasts, cut into bite sized pieces
½ cup diced red onion
Juice of an orange
Juice of a lime
2 Tbsp. low sodium soy sauce
2 Tbsp. extra virgin olive oil
1 clove of garlic, minced
½ of a habanero pepper, seeds removed
2 tsp. fresh thyme
½ tsp. grated fresh ginger
1 tsp. honey
½ tsp. ground allspice
½ tsp. ground cinnamon
¼ tsp. ground nutmeg
Salt and black pepper, to taste
Mango Habanero Sauce:
2 cups peeled and diced mango
½ of a small yellow onion, diced
½ tsp. grated fresh ginger
½ tsp. grated garlic
½ – 1 tsp. seeded and minced habanero pepper, use more or less depending on how spicy you want to sauce
1 -2 tsp. honey
Juice of a lime
Salt, to taste
Directions:
Mango Habanero Sauce:
In a medium sized skillet over medium-high heat, heat a teaspoon of oil.
When the oil is hot, add the diced onion, garlic and ginger. Sauté for 2-3 minutes or until the onion starts to soften.
Add in the diced mango and minced habanero and sauté for another 2-3 minutes.
Pour the mixture into a blender or food processor along with the honey, lime juice and salt to taste. Blend until smooth.
Let the sauce cool, then store in an airtight container in the refrigerator until ready to serve.
The sauce may be served cold or warmed in the microwave.
Jerk Chicken:
Blend all the marinade ingredients together in a blender or food processor until smooth or nearly smooth.
Add the piece of chicken to a gallon-sized freezer bag along with the marinade and seal the bag.
Massage the marinade into the chicken and then store it in the refrigerator for 1-2 hours.
After the chicken has marinated, preheat your grill to medium-high heat.
While the grill is heating, skewer the pieces of chicken.
Spray or brush the grill grates with oil then place the chicken skewers on.
Grill the chicken for approximately 3-4 minutes depending on the size then use tongs to flip them over and grill for another 3-4 minutes or until they are cooked through.
Serve the jerk chicken with the mango habanero sauce for dipping or drizzled over the chicken.
Brown rice and black beans go great with the chicken and sauces as well.
Get more recipes, follow us on Pinterest!
---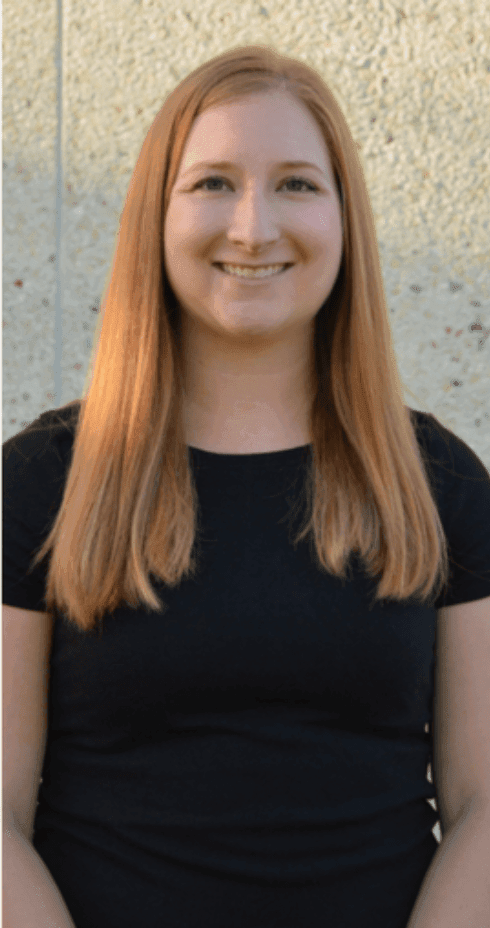 Written by Sarah Brunner, RDN, CD; Elite Sports Clubs Registered Dietitian
Sarah is certified in food allergies/intolerances and nutritional counseling, Academy of Nutrition and Dietetics; has a certificate in Dietetics from Mount Mary University; and a BA in Education and Mathematics from the University of Wisconsin – La Crosse.
SaveSave
SaveSave
SaveSave
SaveSave
SaveSave
SaveSave
SaveSave
SaveSave
SaveSave
SaveSave