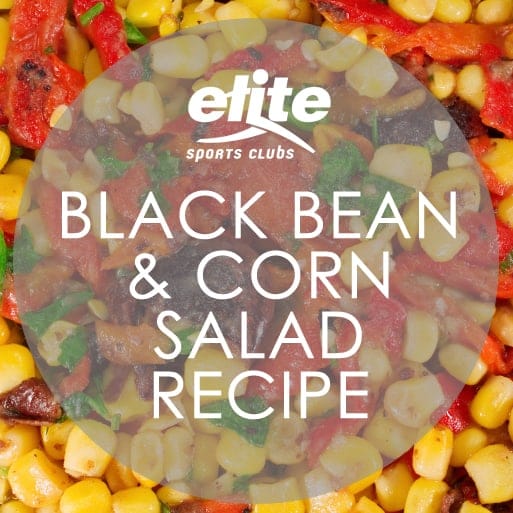 Here's another easy recipe you can use as a side for upcoming holiday parties, or in place of a traditional salad for Thanksgiving dinner with your family! Do you tend to go the traditional route when it comes to holiday dinners? Do you have any secrets to "healthify" those often not-so-good-for-you dishes? Tell us in the comments!
Black Bean & Corn Salad Recipe
Serves 6
Ingredients:
2 cans 1 lb Black Beans, drained and rinsed
1 bag 1 lb Frozen Corn, thawed
4 Plumb Tomatoes, diced
4 Green Onions. sliced
1/2 cup Fresh Cilantro, chopped
1/4 cup Red Wine Vinegar & Olive Oil Dressing
2 tsp Lime Juice
1 tsp Cumin
1 tsp Dried Oregano, crushed
Salt & Pepper, to taste
Method:
In a large bowl, combine beans, corn, tomatoes, onions, and cilantro. In a separate bowl whisk together dressing, lime juice, cumin, and oregano. Season with salt and pepper if desired. To serve, toss with a mixed greens salad mix.
---
For  more recipes and nutritional information, follow our nutrition blog post category and our recipes Pinterest board!
By Rita Larsen, RD; Elite Sports Clubs Dietitian & Nutrition Counselor