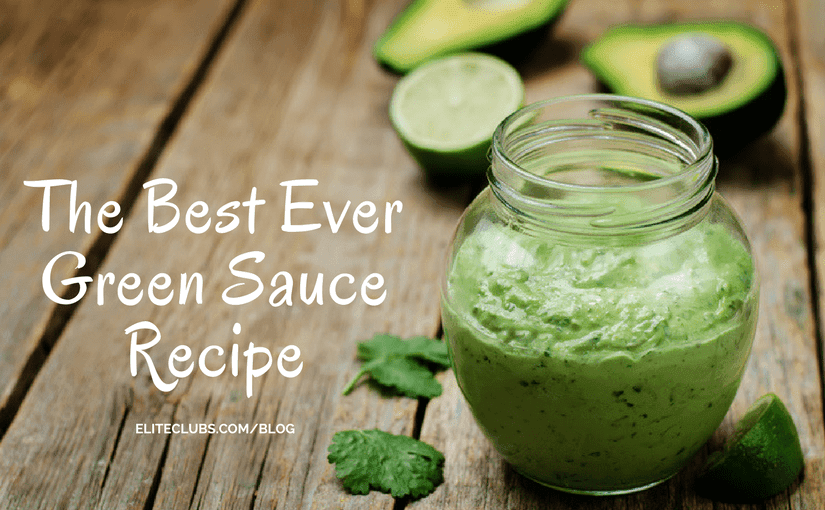 Today, modern cooks are able to get away from the calories from rich sauces and gravies by using more of a plant-based herb, vegetable, and nut sauces with much less fat, salt, and sugars. This particular green sauce is very good for flavoring meats, vegetables, and salads for a real pick-me-up for recipes.
This recipe for the "Best Ever Green Sauce", comes from a member at Elite Sports Club – Mequon who is an accomplished cook and enjoys putting great things together to eat that will facilitate her healthy menus. Try it out!
Best Ever Green Sauce Recipe:
Prep Time: 5-10 minute
Makes: 2-cups
Ingredients:
1-avocado
1-cup packed tight, combination of fresh parsley and cilantro leaves
1-jalapeño, ribs and seeds removed
3-cloves garlic, crushed and peeled
1-2- whole limes, depending on how much lime taste you would like
1/2-cup water
1/2-cup olive oil, extra virgin
1-tsp salt
1/2-cup pistachios, you can use another nut
Directions:
Pulse all ingredients minus the nuts in food processor.
Add pistachios and pulse until mostly smooth
Serve as a dip, spread, or simple sauce to flavor any foods.
You can add additional water or oil to thin the sauce for use as a dressing or a marinade.
Nutritional Information:
Calories from this sauce would be 35 per 2-Tbsp serving; also rich in vitamins and minerals, such as vitamin A & C, potassium, niacin, and folate.
Check out our Pinterest page for more great recipes like this one!
Get more recipes, follow us on Pinterest!
---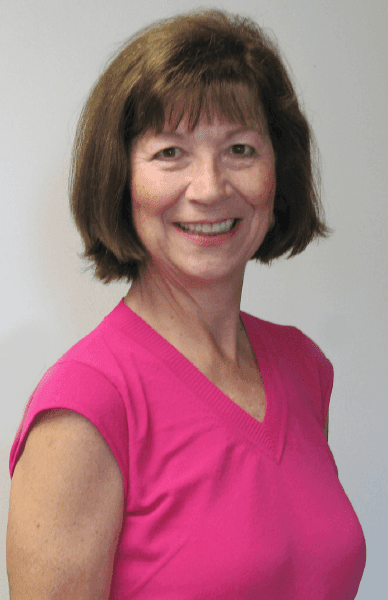 Written by Rita Larsen, RDN, CD; Elite Sports Clubs Nutrition Educator & Diet Counselor
Rita is certified in Positive Psychology, University of Penn; has a BS in Dietetics from Kansas State University; and an Internship and Masters at the Indiana University Medical Center.
Schedule a Nutrition Consultation
SaveSave
SaveSave