Tofu picks up the remarkable taste of this barbecued sandwich mixture. It's very good on rice as well. As a chief form of vegetable based protein, this soy-based Barbecued Tofu recipe is one to keep in mind on those "meat-less" days.
Serves: 6-sandwich fillings
Prep Time: 15 minutes
Cook Time: 15 minutes
Barbecued Tofu in a Bun Ingredients:
2-Tbsp Olive oil
4-Cloves of Garlic
½ Red Onion, chopped
½ White Onion, chopped
½ Red Bell Pepper, chopped
1-Celery stick, chopped
Salt and pepper
Pinch Curry, Hungarian
1-Package medium firm Tofu, diced
6-oz. Barbecue Sauce, your choice or use regular Tomato Sauce
6-Hoagie Buns
Barbecued Tofu in a Bun Directions:
Prepare this recipe on the outdoor grill or on your cooktop.
Pre-heat the pan over grill and add Olive Oil.
In pan, combine the garlic, onions, red pepper, and celery.
Add tomato sauce or Barbecue sauce to the diced tofu, and cook for 12-minutes.
Add the salt, pepper and a pinch of curry to the grill mixture.
Add the tomato sauce or barbecue sauce to the mixture in the pan. Continue to cook for 15-minutes.
Split the buns and add the mixture evenly over the six buns.
Eat immediately, and enjoy!
Note: Mixture can be saved for 2-3 days in the refrigerator.
Barbecued Tofu in a Bun Nutritional Information:
Serving size is ½-cup. Tofu mixture is low in calories, just 88cals in 1-portion. Low in Fat, and fairly high in Potassium, Calcium and Iron. This is excluding the bun, of your choice, which can range from 175-275 calories.
The primary reason for eating this nutritious food is to try soy as a source of vegetable protein, which is 10.5g per serving.
Get more recipes, follow us on Pinterest!
---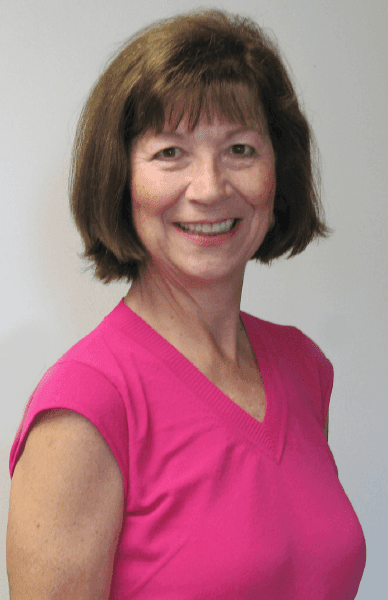 Written by Rita Larsen, RDN, CD; Elite Sports Clubs Nutrition Educator & Diet Counselor
Rita is certified in Positive Psychology, University of Penn; has a BS in Dietetics from Kansas State University; and an Internship and Masters at the Indiana University Medical Center.
Schedule a Nutrition Consultation