The ability to balance may seem like second nature to some but it is extremely valuable to every age group. While it may not be on top of most people's priority list, it's still important to incorporate into your routine. Let's look at the benefits of balance training and a few sample balance exercises.


BALANCE Your Workouts
I've talked with many people about the value of balancing exercises and I've heard some interesting comments. I usually ask, "Why don't you do balance exercise?" The response I get most is, "I'm bad at balancing so I don't do it." Well, there's the problem. But how do we get better at things? By practicing them, of course! Just like with sports, music, education, and everything else, practicing a task helps us improve. Same is true with exercise and strength training. The more we work hard, the stronger we get and the more skilled we become. So, what makes balancing any different? Nothing. Now that we've overcome the mental barriers, let's look at what benefits you'll get from balance training.
Benefits of Balance Training
Increased Strength
Improved Coordination and Balance
Better Performance During Exercise, Sports, and Activities of Daily Living
Decreased Risk of Muscular and Skeletal Injury (less falling, stumbling)
Try the following exercises next time you work out!
One Leg Foam Balance
Get an airex pad, stand on it and balance as long as you can. You will be surprised at how difficult it can be!

Air Plane
Stand on one leg with your knee slightly bent. Lower your torso until it is about parallel to the floor. Keep your arms out to the side for added balance (hence the airplane look).
Slow Skaters
Slow skaters are another great option for improving balance and improving how you change direction. The skater exercise simulates the change of direction needed in almost every sport.
Leap from side to side. Bend your knees and land softly. Drop your butt to keep a lower center of gravity and swing your arms back and forth for added balance.
Need Help With Your Balance?
Let me bring balance back to your exercise routine! If you want to improve your balance or want additional ideas for balance exercise, see me for a free fitness consultation!
Set up a Free Fitness Consultation
---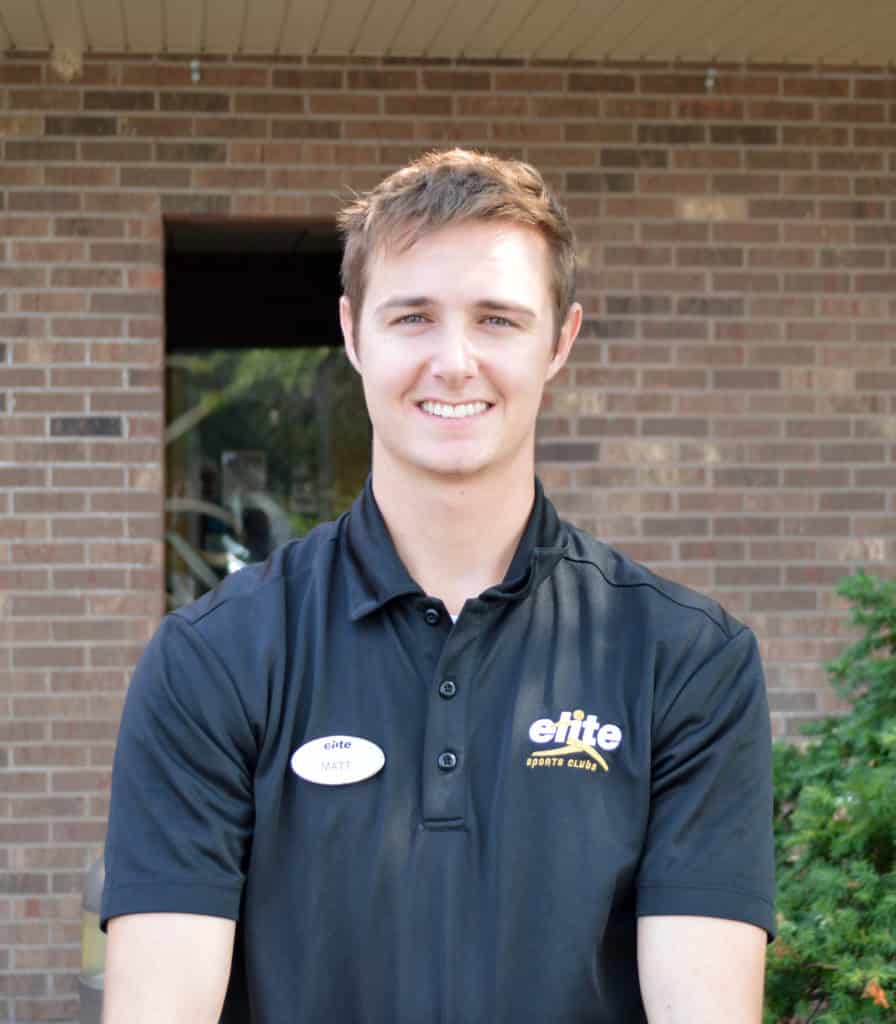 Written by Matthew Bishop, Certified Personal Trainer at Elite Sports Club – North Shore and Elite Sports Club – River Glen.
Matthew has a B.S. in Sports and Exercise Science from Wisconsin Lutheran College, is an American College of Sports Medicine Certified Personal Trainer, and Certified in Advanced Cardiac Life Support (ACLS). He specializes in Sports Performance, Strength and Conditioning, Injury Prevention, Health and Wellness, & Functional Training. Matthew lives by the philosophy of "Anything worth having is worth fighting for" – Susan Phillips and he believes that if you want something, then go get it, and don't stop till you do.