You see them all the time, advertisements for some deal or special at a fast food restaurant. Whether it's "2 for $2," or "4 for $4," or even "5 for $4" it's easy to wonder if these meals are actually worth the few dollars you'll spend on them. After all, it's just a quick lunch or dinner, you don't do this all the time, and now they have "new healthier options!" (Insert jingle here.)
Let me help you navigate a few of the options out there from some popular local fast food restaurants, and we'll see if making your wallet (and hectic schedule) happy is worth the couple bucks (and couple hundred calories).
First, there is the offer from Wendy's with their 4 for $4 lunch deal. It includes a Jr. Bacon Cheeseburger, Fries, 4-Chicken nuggets and a Drink. Kevin Kane, from Wendy's corporate marketing office says, "it is clearly the best lunch deal under $5 that we have done, ever." Social media has been exploding saying, "this is the best invention since the sun!" Well, with that kind of build up let's see what it is all about!?
This offer contains about 1030 calories, which could be higher with many lunch offers. In addition, the offer holds 530 of its calories as fat; 134 g of carbohydrate; high levels of sodium at 1550 mg, 20 g protein and 51 g of fat. All in all, this offer is pretty high for the nutrients you would expect for a lunch—as sodium, calories, carbs and fat. But let's go on…
Burger King is also doing a promotion right now. It is for 5 items for $4 as a lunch deal, similar to that of Wendy's, but with one additional item, a chocolate chip cookie and all for the same price! Looking closer the calories for the whole lunch are 1070, with the sodium at 1650 mg, 164 g carbohydrates, and protein at 27 g, and 47 g fat and 423 calories as fat. So, what kind of information does this provide us with?
Briefly, I am able to say that the two meals are comparable. The Burger King meal does provide one additional ounce of meat, with the difference in calories coming from the extra food in the form of the chocolate chip cookie; therefore, fat and carbs are going to be higher. Burger King does promote their "charbroiled" meats, which in this case, may be the big payoff!
Let's look at another option. Chick-fil-A has only chicken dishes, for one, so no burgers to compare to. But recently, ads for the company have recommended one of their classic sandwiches in a bun and/or one of their salads. So, let's take a look at their Classic Chicken Deluxe Sandwich. But, why a chicken sandwich alongside the burgers? Well, they are of similar size in the lunch category and considered fast food. Also, by their combining of some items that you might like as a "change of pace" from traditional fast food. The Sandwich and salad pairing is the most recent.
So, the Classic Chicken deluxe has 4-oz chicken, slice of American cheese, lettuce, tomato, and a multi-grain bun. The chicken is pressure cooked, and breaded. It is a total of 500 calories, 23 g fat, 32 g protein, 43 g carbohydrate, and 1640 mg sodium. Peanut oil is used in cooking, which is a good mono-unsaturated fat. It is very tasty and has lots of visual appeal. So, we have a slam dunk, right? No! Looking at the calories, for just one item, they are pretty high. The chicken sandwich was half of the calories of the 4 or 5 item previously mentioned meals. The sandwich was also the highest in sodium of all three items, and somewhat lower in fats and carbohydrates. Really, at this point, hard to argue for one or the other!
Looking at the new salads at Chick-fil-A, they are prepared with wonderful fresh ingredients and will have chicken, with equivalent portions of fruit, vegetables, nuts, seeds, and flavorful dressings on the side. All of the salads—the Market , the Asian, or the Cobb—have about 180 to 430 calories each, they also have about 3 ounces of chicken on top; plus the equivalent servings of 2-vegetables, and 1-fruit; almost half of what you need nutrient-wise for the day. Calories are much lower, fat and sodium are half of the sandwiches. And the nutrients are much higher. This is what you would expect with green salads topped with chicken.
So, what it comes down to is possibly a series of trade-offs. What is the right amount of calories, and food volume that you think is going to be best for you at lunch? Can you afford to have 1000 calories for lunch? Do you want that much food? And, when are you going to have the majority of your fiber? Lunch or Dinner?
Here's a few suggestions when considering Fast Food meals:
As read before, the foods, even fast food that you might see as a deal, may not really be a good deal.
Read online reports and reviews about what is good or not good for you. How many fat grams, how much sodium can you take in, and is price/convenience the most important aspect of your selection process?
It is going to depend on your lifestyle as well. When do you have the majority of your meals? Is fat an issue for you or just maybe calories, and/or sodium?
Each person needs to decide for themselves which deals are worth it. Bottom line, starting the day with some idea of what you will be doing, and eating helps a lot. Plan ahead and you'll be in the best position to eat healthy, nutrient-rich foods, even if you are in a pinch.
Looking around the Elite Sports Clubs, for myself, and fitness staff and trainers, almost all of them have wonderful plans for food for their day at the club. They walk in everyday with a little bag of healthy meals and/or snacks to get through the day. And it works!
If you are going out for lunch, you can also have a plan there. Maybe, even split a sandwich or salad with someone. So, you have the numbers of calories you need for the afternoon but not too many!
When in doubt, consult with myself or your trainer. We are always reading, always learning, and can make plenty of "eat this, not that" suggestions for your next meal at work, at home, or yes, even at a fast food restaurant. We understand you're only human and these things come up, so let us give you some REALISTIC options to work with and help you find success!
---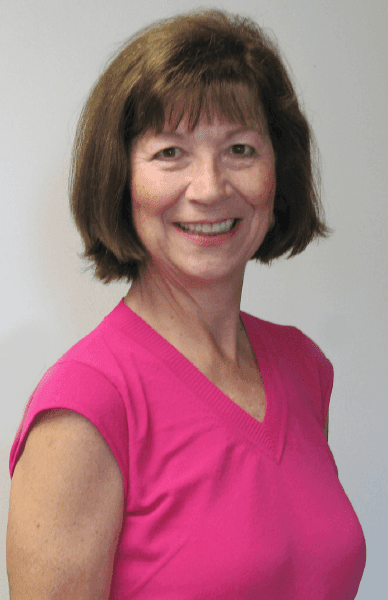 Written by Rita Larsen, RDN, CD; Elite Sports Clubs Nutrition Educator & Diet Counselor
Rita is certified in Positive Psychology, University of Penn; has a BS in Dietetics from Kansas State University; and an Internship and Masters at the Indiana University Medical Center.
Schedule a Nutrition Consultation