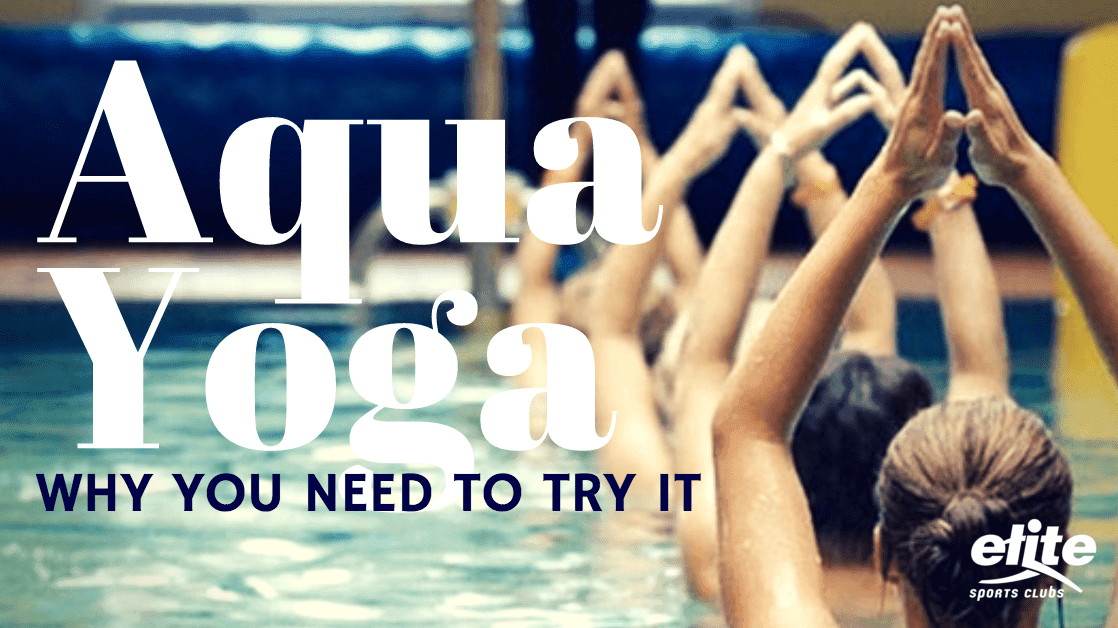 As someone who practices yoga rather inconsistently, I was eager to try Aqua Yoga at Elite in Mequon.  Besides being curious as to how it was possible to do downward dog in the water, (it is possible) I was looking forward to trying something out of my regular routine.  
What is Aqua Yoga?
Aqua Yoga is a 60-minute class that will take you through a series of modified poses designed specifically for the water. Participants stand in about 3-4 feet of water, but don't be fooled; you will get your hair wet. What makes this class so unique is that it focuses on stretch rather than strength.
The Instructor
Howard Capper is certified specifically in Aqua Yoga and he doesn't miss a beat. Before class he asked if I had any injuries or chronic pain. When I mentioned a long-time shoulder weakness I had from the wear and tear of swimming, he was able to identify the affected muscles simply by looking at my posture, and gave me insight on how to adjust the poses to properly address any pain. The class was represented with participants of all different fitness levels. I was impressed with how well he was able to challenge both the beginner and the seasoned fitness guru by catering to each individual's strengths and needs.
My Experience
In the first 5 minutes I had the false impression of thinking the class would be more centered on relaxation. I was grossly mistaken. While individuals of all fitness levels will thrive in this class, it's anything but easy.
Because I was submerged in 3-4 feet of water, I had to constantly engage my core and leg muscles to ensure I wouldn't float away. One primary benefit of Aqua Yoga is that I didn't have to worry about losing my balance and falling, which allowed me to take my poses into a much deeper stretch. But, it's easy to overdo it. There were moments when I became a bit overconfident and took the stretch a bit deeper than I should have. It felt great to stretch out my muscles (the class that day centered around hip openers), and the water allowed me to stretch and move certain muscles that I would not have been able to do out of the water.
I noticed results immediately after exiting the pool. My body felt more aligned and relaxed. Additionally, I noticed more flexibility than I've had in years when I realized I was reaching down to tie my shoes without bending my knees! I wasn't prepared to notice such a difference after one class. 24 hours later, I could feel that I had worked my muscles, but I wasn't uncomfortable.
Take Away
This class is designed for all fitness levels. Those who want to increase flexibility,  practice yoga but want to mix it up a bit, or those who need to release tension in their muscles will benefit from Aqua Yoga. I encourage everyone to try it at least once!
You can find the schedule for Aqua Yoga and other great exercises classes on Elite's website.
---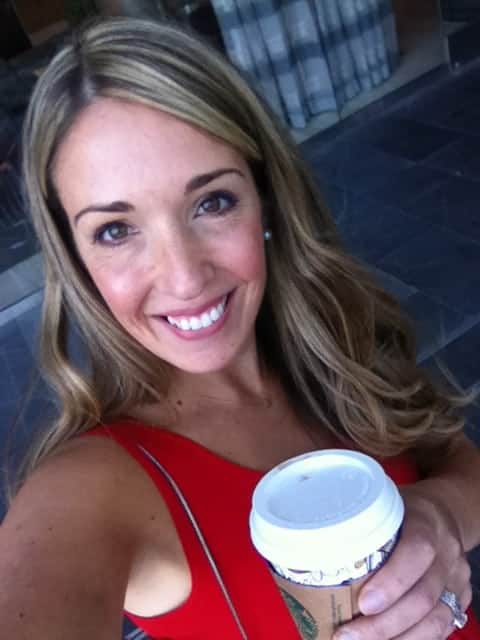 Written by Susan Madden—Member, Mom, and Guest Blog Contributor
Writer, marketer and mom, Susan Madden, has a background working with the Fine Arts in Dallas, TX and Milwaukee, WI. Relatively new to the fitness industry, she enjoys sharing her experiences about the craziness that is parenting and wellness from a novice perspective. She is a native of Whitefish Bay, WI and now resides in Mequon, WI with her husband Mike and children, Samantha and Blake.
SaveSave
SaveSave
SaveSave