One of the highlights of our jobs as swim instructors is being able to work with students with different abilities. Swimming is a great physical outlet and life-saving skill for anyone, but for those with physical, cognitive, or emotional challenges, it is even more important.
Many times, these children and adults are naturally drawn to water, and swimming can aid in both their safety as well as their physical health, coordination, social interaction, and self-esteem. Swimming can help teach individuals with a number of developmental issues, including autism spectrum disorder, motor planning challenges, auditory processing problems, and attention deficit disorders. It also aids orthopedic, neurological, and congenital issues, such as Cerebral Palsy, Spina Bifida, and Down syndrome.
As a swim instructor, working with these individuals often requires thinking outside of the box. For example, one child I work with kept asking me, "What's next? What's after that?" during our lessons. After talking with her mother, I learned that she likes routine, and that using pictures helps. I worked with Katelyn Heritz, one of Elite's graphic designers and a former swim lesson aide, to make some laminated cards with pictures of all the skills I used in our lessons. I can now lay those cards out on the pool deck and the student can see what's coming up next.
Another swimmer that I work with does better with goal-setting. The two of us, along with her parents, worked together to make a list of goals for her lessons, along with a reward system when she achieves one of the goals. It has made her a harder working, more focused student.
As stated earlier, swimmers with physical conditions benefit in multiple ways. A student of another instructor has Spina Bifida, which leaves the student wheelchair-bound. In the water the student can exercise more comfortably with a higher range of motion and the feeling of near weightlessness, as well as performing exercises upright without the fear of falling.
Being in the water can be a fun way to pass the time, for many people with different abilities. Not only is it fun but it is also beneficial to their physical and emotional health. With the help of our certified Elite instructors, we make sure that our students stay safe and have a positive outlet when learning how to swim and exercise in the water.
Learn more about the Elite Sports Clubs Aquatics Centers and swim programs.
---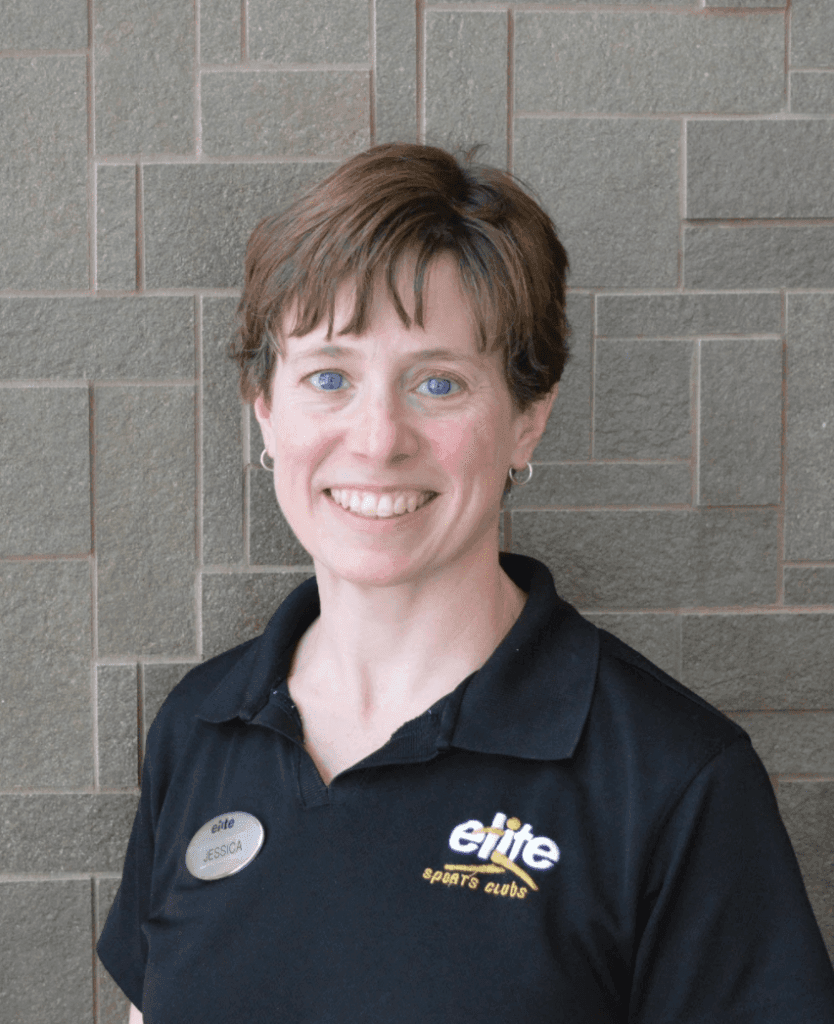 Written by Jessica Heller of Elite Sports Club-Mequon
Jessica Heller has a B.S. in Biological Sciences, minor in Spanish (UW-Milwaukee, 1999), Doctor of Chiropractic (Northwestern Health Sciences University, 2002), and post-graduate continuing education focused mostly on rehabilitative exercise, sports injuries, and nutrition. She is a certified Water Safety Instructor (since 1996), Lifeguard/CPR/First Aid Instructor (since 2010), Red Cross Babysitting Instructor (since 2015), Certified Pool Operator (since 2013), Certified Strength and Conditioning Specialist (since 2006), Aquatic Exercise Association Aquatic Fitness Professional (since 2008), and Arthritis Foundation Aquatics Program Instructor (since 2011).