Time to break out your sweat bands, we're going back in time!
Our guide? This man, Richard Simmons.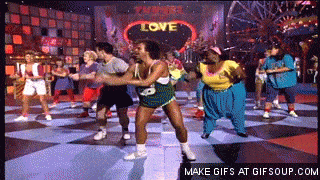 While the main focus of fitness is to get in shape, we can't forget about all of the wonderful fashion it's given us.
From leotards to yoga pants, it's time to take a look back. First up – the 1980's.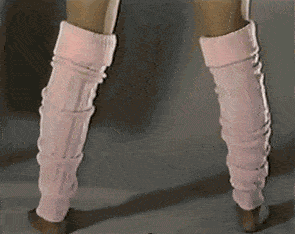 The age of the leg warmer.
Keep those legs warm, wear bright colors, and wear tight clothes. That's all you need to do get your workout in in the 80's.
You can also show a little bit of skin by wearing that cute off the shoulder top.
Pair that up with a stylin' pair of Reeboks and you're good to go.
Next up, the time of the fun prints.
While keeping the theme of the leotard, the 90's is swapping out neons for prints.
A floral printed leo over tights, or spandex that shows of your midriff are a 90's must have. Of course you'll need to pair it with a scrunchie.
Also, the 1992 Olympics marked the profitability of sportswear, as fitness gear became part of the everyday closet.
As a result of fitness gear profitability, enter yoga pants.
Everyone you know has a pair of these bad boys. Nowadays it's less about being prepared for your fitness class as it is about being cute.
Big brands like LuLuLemon and Athleta have emerged as fitness gear superstars. Even brands like Gap and Victoria's Secret have plunged into the fitness gear scene with their own lines.
Consequently, the swimsuit portion of Miss USA has been replaced by an "athleisure" category.
All in all, at the end of the day it just matters that you're comfortable and practical in your workout gear. And if it's cute enough to wear out and about after, bonus!
Subscribe to our Weekly Blog Digest