Just in time for the Fall season, this recipe offers a different twist on acorn squash. This soup is made easily, and is ready in just one hour. Offering a smooth and creamy texture, we're sure this will be your family's new favorite side dish or lunchtime staple.
Prep: 10 minutes
Cooking: 40 minutes
Servings: 4-6, 1-cup each
Ingredients:
4-cups (2-large acorn squash) seeded, and cut into 2-inch wide chunks
Melted butter for brushing
1-Tbsp kosher salt, plus 1/2 tsp
2-cups chicken or vegetable stock
4-Tbsp honey
1-tsp minced ginger
4-oz milk
1/4 tsp nutmeg
Directions:
Preheat oven to 400 degrees F.
Brush flesh of the squash with a little butter and season with 1-Tbsp salt and 1-tsp freshly ground white pepper.
On a sheet pan lay the squash flesh side up. Roast for about 30-35 minutes or until the flesh is nice and soft to the touch. Let cool.
Scoop the flesh from the skin into a pot and add the stock, honey, and ginger.
Bring to a simmer and puree using a stick blender. Stir in the milk, and return to a low simmer.
Season with remaining salt, pepper, and nutmeg.
Will keep in refrigerator for about a week. Or it can be frozen.
Nutritional Information:
112 total calories, 2.5g fat, 1.7g monounsaturated fat, 3.3g protein, 22.4g carbohydrates, 3.6g fiber, 266mg sodium, 84mg calcium
Get more recipes, follow us on Pinterest!
---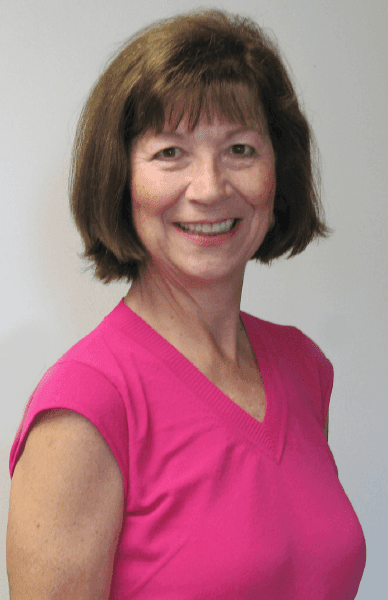 Written by Rita Larsen, RDN, CD; Elite Sports Clubs Nutrition Educator & Diet Counselor
Rita is certified in Positive Psychology, University of Penn; has a BS in Dietetics from Kansas State University; and an Internship and Masters at the Indiana University Medical Center.
Schedule a Nutrition Consultation