Individuals in The Wellness & Lifestyle Challenge have had a great time this year banding together and taking on a lot of new information from experts throughout the Elite Sports Clubs. They have walked from one end of the clubs to the other, looking for new and exciting classes to take part in and new ways to create a lasting lifestyle.
Some participants were totally new to these types of experiences. And others had had some experience with fitness and diet before. So, they were able to pick up one class after another with precision. All in all, it has been fun for me to be a part of this challenge. After all, most practitioners look forward to watching the growth and progress of their clientele, knowing how much it is going to benefit them, one step at a time.
But, what will be the takeaway be for TWLC members as a result of the six week challenge? How are they going to make these new habits a lasting lifestyle? This past week, I sat with seven interested members to discuss just this. They came away with completely different views towards their experiences. Here are some of their comments.
On the challenge experience itself:
Some things they tried were nice but not something they would continue with in the future. Other activities, especially classes, were surprising doable; therefore, would continue with in the future.
Many challenge participants felt that they had really made an effort and feel good about their effort. Not as hard as they thought and incredibly rewarding to attend. What pride they had as they would finish up an entire morning or evening at the club.
The worksheets became an inspiring daily event rather than a chore. All organized it showed them exactly how much they could really accomplish at one stop at the club. Many members looked to help out others if they had information they felt would be useful too.
And in the end, there are those very special activities that they will do when they come to the club that are new behaviors. They will possibly choose different and cleaner foods, prepared in simple-to-eat ways.
All in all, this experience reminds us to practice new behaviors, to not give up or return to the previous habits. Our health and our lives will only be enriched by this type of dynamic process.
Let's be thankful for the things we know today and look forward to the future for even more! Most of the individuals in the group felt that the clubs had made concerted efforts to help and assist everyone, even if they were new and out of shape.
Key takeaways for a lasting lifestyle:
Throughout the challenge we have had many good discussions; this is what we came away with.
Stay on track with fitness and nutrition, don't do too much too fast.
Keep growing in areas that are important, read blogs and articles for good tips and advice.
Be vigilant to care for foods, shopping, and cook and prepare foods as simply as possible.
Keep the good thoughts going, interactive, and plan your next steps. Be positive.
Continue to consult with staff, they are there for you!
We thought the challenge was a great start to the new year and hope you did too! Thanks for joining us, and we hope you'll keep up the good work for months and years to come!
---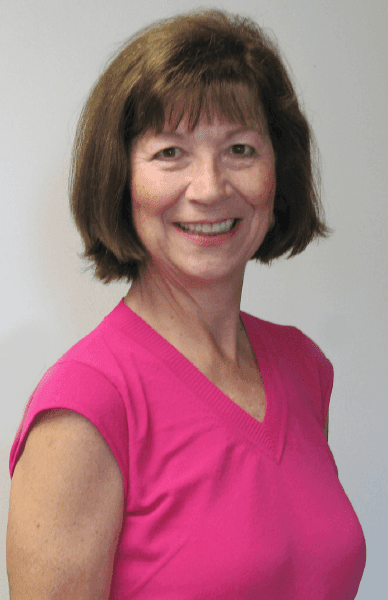 Written by Rita Larsen, RDN, CD; Elite Sports Clubs Nutrition Educator & Diet Counselor
Rita is certified in Positive Psychology, University of Penn; has a BS in Dietetics from Kansas State University; and an Internship and Masters at the Indiana University Medical Center.
Schedule a Nutrition Consultation