When it comes to being ready for a last minute dinner, a frozen pizza could be your best friend. Just because you are taking a shortcut, doesn't mean you have to sacrifice a healthy dinner. So, here is what you should look for when buying that "store bought" frozen pizza.
More dough means more calories so choose thin-crust instead of the deep dish style. You may want to buy crusts that have whole grains in the crust whenever you can and skip ones that are stuffed with cheese.
Less is more when you are picking your pizza, so keep is simple. Some loaded pizzas are tasty, but many can have soggy toppings and meat-lover pizzas are higher in calories and sodium. Consider adding your own toppings, such as vegetables, which will help the pizza cook crispy and add a healthy crunch. Spinach leaves and red peppers are two of the favorites that will work well together for many pizzas.
One serving of pizza may not seem like much when it is on your plate; and you usually get one third of the pie for your total meal. Consider the 12-inch pizza for the average size, which can represent 3-servings. To round out the meal, fill your plate with a lightly dressed green salad. "The Rule of Thumb" is best spoken: try to never have just one entrée served as the entire meal. Expand it with more high fiber and easily prepared foods as a compliment.
Avoid hydrogenated oils as they deliver trans fats, which are also in some crusts.
Brands to look for:
Amy's Roasted Vegetable Pizza (vegan), Amy's Pesto Pizza
Dr. Oetker Ristorante Pizza Mozzarella
American Flatbread Sliced Tomato & 5-Cheese
DiGiorno Thin & Crispy Spinach and Garlic Pizza
These pizzas are available at many grocers or at specialty food stores.
For the best nutrition information, be sure to check the ingredient panels. Look for unnecessarily added ingredients and food additives and preservatives you don't really need on a pizza.
---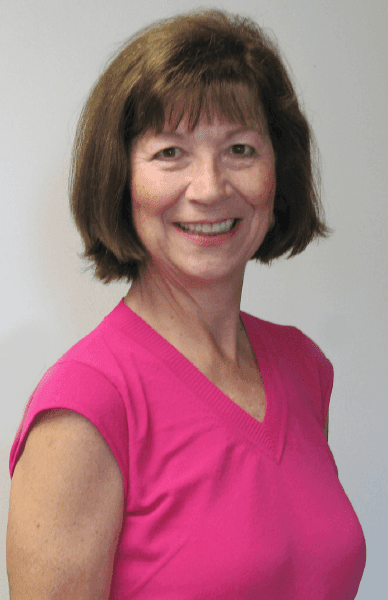 Written by Rita Larsen, RDN, CD; Elite Sports Clubs Nutrition Educator & Diet Counselor
Rita is certified in Positive Psychology, University of Penn; has a BS in Dietetics from Kansas State University; and an Internship and Masters at the Indiana University Medical Center.
Schedule a Nutrition Consultation