Summer is typically the season for tailgating, backyard barbecues, weddings, and festivals. While it's ok to indulge and have fun, also don't forget about your health and fitness goals. Here are some tips to keep on the top of your mind so you can maintain your healthy lifestyle, but still have a fun summer!
Move It, Move It
Get your workout done first! I don't have statistics on this, but I can tell you 9/10 people feel better when they get their workout done first. Before their meetings, before their errands, etc. This just makes one less thing on your to-do list. If your schedule doesn't allow for that morning mood boost, schedule yourself in your calendar when you can hit the gym. On your phone, computer, or hard copy, schedule it in!
Otherwise, take advantage of the beautiful weather outside. Go for a walk, ride your bike, take a dip in the pool. All these activities are great opportunities to spend time as a family as well.
On-the-Go Snacks
I like to keep a few snacks in my car or bag to help me curb cravings and prevent me from stopping at a gas station or drive-thru. Snacking on little things throughout the day will keep you full and prevent those unhealthy impulses.
Water, Water, Water
It's always important to stay hydrated, especially during summer! We lose a lot through sweat, so it's important to replenish water and electrolytes. Be sure to always have water on hand. If you want to add flavor, try infusing it with fruits or veggies. For additional tips on how to stay hydrated in the summer heat, read our blog. You can also learn how to assess your hydration status here.
Try New Things
Remember those promises you made to yourself back in January called resolutions? If you said you'd try something new this year, now is the time! Summer opens up a world of possibilities for fun activities. Whether it's in the club or outside, pick something you've always wanted to try but never have. New foods and new adventures await. You might be amazed what you'll discover. Carpe Diem!
As a personal trainer, I can help you with things like tips on how to stay hydrated, ideas for on-the-go snacks, a brand new workout to keep you moving, or I'll design a program to try new things! Just see me for a FREE fitness consultation.
Set up a Free Fitness Consultation
---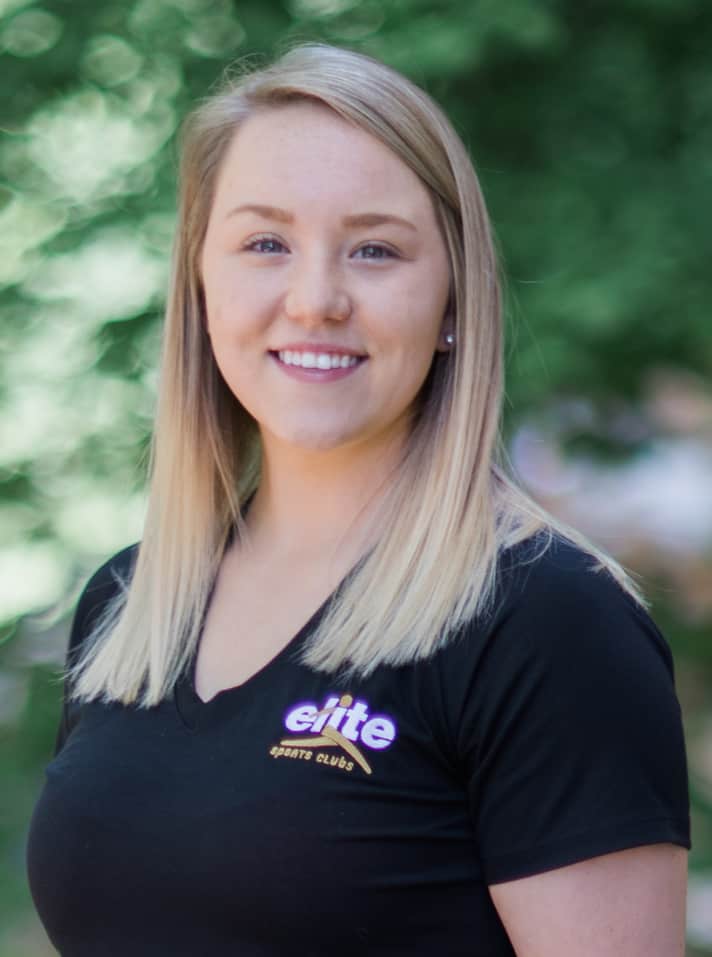 Written by Kailyn Danhouser, EP-C; Personal Trainer at Elite Sports Club – River Glen & North Shore
Kailyn graduated from the University of Wisconsin – La Crosse with a B.S. in Exercise and Sports Science. She is an American College of Sports Medicine: Certified Exercise Physiologist (EP-C), AAAI/ISMA: Certified Pilates Instructor, and Certified Diabetes Prevention Lifestyle Coach. Kailyn specializes in Functional Training, Group training, Special Populations, Weight Management, and HIIT. "I want to inspire people to find exercises that they enjoy doing every day. There are many opportunities all around us to move our bodies, we have to look for them. The exercises you do are better than the ones you don't do."