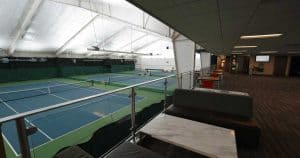 Many schools have switched to virtual or hybrid models, and therefore some kids miss out on the social component of seeing their friends everyday. Also, with many extracurriculars canceled or postponed, kids are also getting less physical activity. Want to solve both problems at once? Here are some activities that are safe for kids.
Swim Lessons in Brookfield, Mequon, & Glendale
The ability to swim is such an important safety skill for people of all ages. Swimming is also one of the best forms of exercise. We encourage parents to start their kids in parent-child swim lessons as young as 6 months to get them comfortable in the water, and it's also a great bonding experience. As they get older, we'll introduce them to more advanced swimming techniques such as swimming with a kickboard and eventually the popular swim strokes starting with freestyle (also known as front crawl).
Once kids get the hang of swimming fundamentals, they'll be able to be more active in the water. We tend to play a lot of games during swim lessons to make learning fun and engaging. Kids love to be competitive, so racing is a great way to let them practice their swim strokes and have fun at the same time.
Elite Sports Clubs offers both group and private swim lessons for kids. You can register for the next session of swim lessons here.
Kids Tennis in Brookfield, Mequon, & Glendale
Tennis is a fantastic sport for kids because it can be started at any age and lasts a lifetime! Tennis teaches kids hand-eye coordination, footwork, balance, flexibility, and other important motor skills they can use in other activities off the court.
Aside from the physical benefits, kids tennis will help improve their cognitive function as well. Tennis is very mentally demanding, and you have to be able to think and react quickly. Therefore, tennis will help kids improve their focus & concentration, be more independent, and handle stress better.
Lastly, tennis is a very social sport, especially in a group setting. Kids will get to learn alongside their peers, and make new friends. This is especially important as of late when children are deprived of that social component when engaged in virtual schooling. As far as safety is concerned, we spread out our lessons across many courts to ensure proper distancing and masks are worn indoors.
Events in Milwaukee
Elite Sports Clubs regularly hosts family events in Milwaukee. From carnivals to pool parties to kids nights out, we put on a variety of events so both parents and their kids can stay active and have fun at the clubs. We always encourage families to spend time together to instill the importance of health and wellness at a young age.
Certain events are also great for when the parents need a break. You can drop your kids off at the clubs for a few hours while you go work out on your own, take a class, socialize with fellow members, or go run some errands. Your kids will get to have fun with their friends and our amazing Elite staff members.
Check out our club calendar for upcoming events near you.
Where Can I Register?
Elite Sports Clubs offers swim lessons and kids tennis in Brookfield, Mequon, and Glendale. You do not need to be a member to register for tennis lessons for kids 10 & under. Swim lessons are exclusively available to our members, which provides unique advantages over other programs in the area.