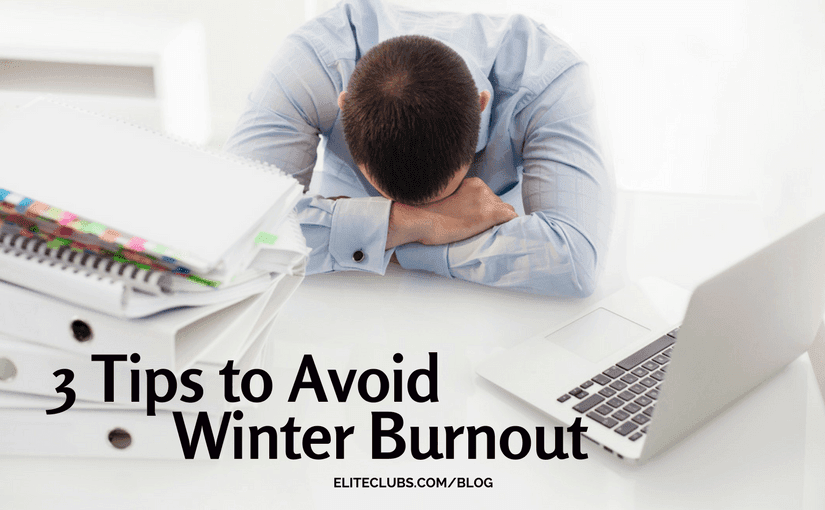 As winter rolls along, more and more people may begin to feel the effects of burnout and others may experience SAD. Whether it's our work-life balance, home life, relationships, workouts, or daily stress, the effects are real and can lead to unwanted feelings or actions. Most of us experience burnout in some fashion, but what's important is recognizing your feelings and implementing change as soon as possible. Let's identify what winter burnout is and how you can avoid it.
What is burnout?
Burnout is a state of chronic stress that leads to:
physical and emotional exhaustion
cynicism and detachment
feelings of ineffectiveness and lack of accomplishment
The American Psychological Association's David Ballard, PsyD, describes job burnout as "an extended period of time where someone experiences exhaustion and a lack of interest in things, resulting in a decline in their job performance."
Steps for Burnout Recovery
If you do find yourself experiencing the effects of winter burnout, psychologist Sherrie Bourg Carter, PhysD, offers some steps to "reignite your flame and shine brightly once more."
Take an inventory of what is causing your stress. Write down all of the situations or conditions that cause you to feel stressed, anxious, worried, frustrated, and helpless. This list should be a "work in process" so you can continuously add to it as things pop into you mind.
For each stressful situation/condition on your inventory, write down at least one way to modify each one so it's less stressful. Writing them down will keep them top of mind so you can actually start incorporating them into your routine. Bourg notes that, "you shouldn't get frustrated if you don't see immediate changes or feel immediate results. Burnout doesn't happen overnight, so it's unrealistic to expect it to go away overnight. Consistent implementation of positive changes into your routine is the best way to see improvement."
Don't take on any new major commitents. It's ok to say "no." Of course, there are always responsibilities we HAVE to do, but if you can avoid taking on more, resist the urge to do so.
---
Tips to Avoid Winter Burnout
Winter can be a stressful time, especially around the holidays. Staying inside all the time to avoid the cold can affect your emotional state. Don't let yourself become a victim of burnout. These tips will help you find renewed sense of purpose and accomplishment.
1. Give Yourself a Break
Everyone needs a break every once in awhile, whether if it's taking time off of work or incorporating a rest day in your workout routine. Just because you take a few days off doesn't make you lazy. In fact, routinely resting  your body is great for muscle recovery and growth. This will also reboot your mind so you can feel refreshed and inspired.
2. Re-evaluate Your Goals
Taking a short break gives you time to focus on reassessing your goals. Revisit any previous goals you had to see if you're on track, or simply come up with new, more realistic goals. It'll give you a sense of renewed purpose again. Maybe you set out to lose weight but fell short of the original mark. That's ok. Just start off with more achievable short-term goals like "lose 5 pounds this month." If you hit that mark, go for another 5 pounds the next month. Each time you hit your goal, you'll feel accomplished and be motivated to keep going. The start of the New Year is always an opportune time to re-evaluate your goals so you can plot a long-term course.
3. Try Something New
You may find yourself in a winter workout rut – doing the same things over and over again and feeling like you're not getting anywhere. It can be boring, dull, and exhausting, and will put you on the fast track to burnout. To avoid winter burnout, try some new forms of exercise or new workout program every month. Mixing up your exercises will increase your chances of losing weight and building muscle tone. You'll feel energized and might even discover something you love that you've never tried before!
---
Let's Mix It Up!
If you'd like to mix up your workout routine, contact me for a free fitness assessment and I'll build you a personalized plan so you can avoid winter burnout and achieve your goals!
Set up a Free Fitness Consultation
---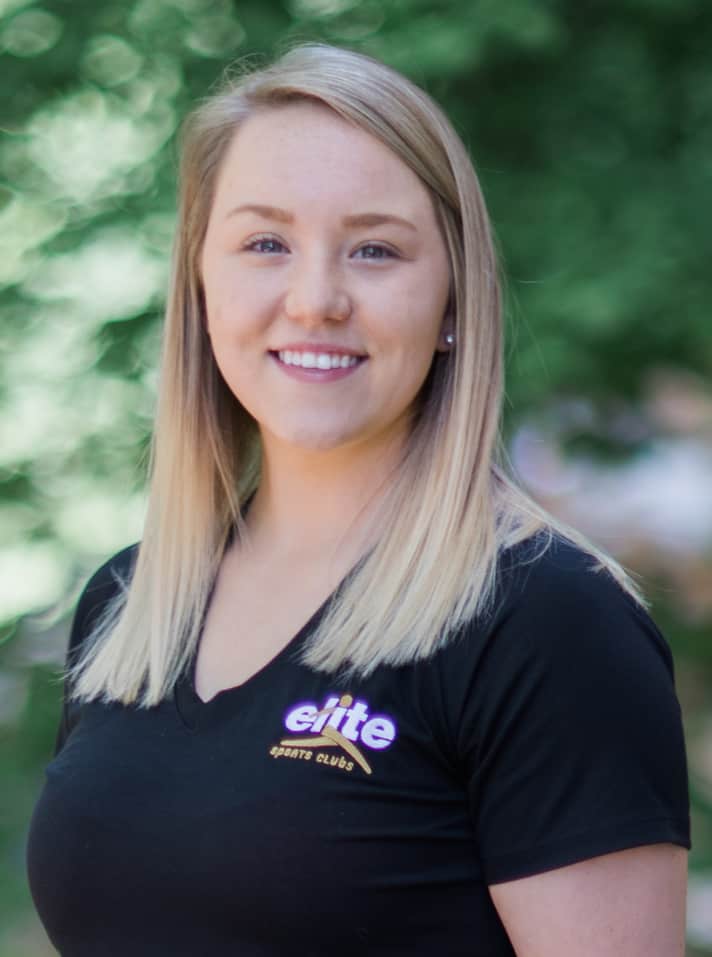 Written by Kailyn Danhouser, EP-C; Personal Trainer at Elite Sports Club – River Glen & North Shore 
Kailyn graduated from the University of Wisconsin – La Crosse with a B.S. in Exercise and Sports Science. She is an American College of Sports Medicine: Certified Exercise Physiologist (EP-C), AAAI/ISMA: Certified Pilates Instructor, and Certified Diabetes Prevention Lifestyle Coach. Kailyn specializes in Functional Training, Group training, Special Populations, Weight Management, and HIIT. "I want to inspire people to find exercises that they enjoy doing every day. There are many opportunities all around us to move our bodies, we have to look for them. The exercises you do are better than the ones you don't do."
SaveSave
SaveSaveSaveSaveSaveSaveSaveSaveSaveSaveSaveSaveSaveSaveSaveSaveSaveSaveSaveSaveSaveSave