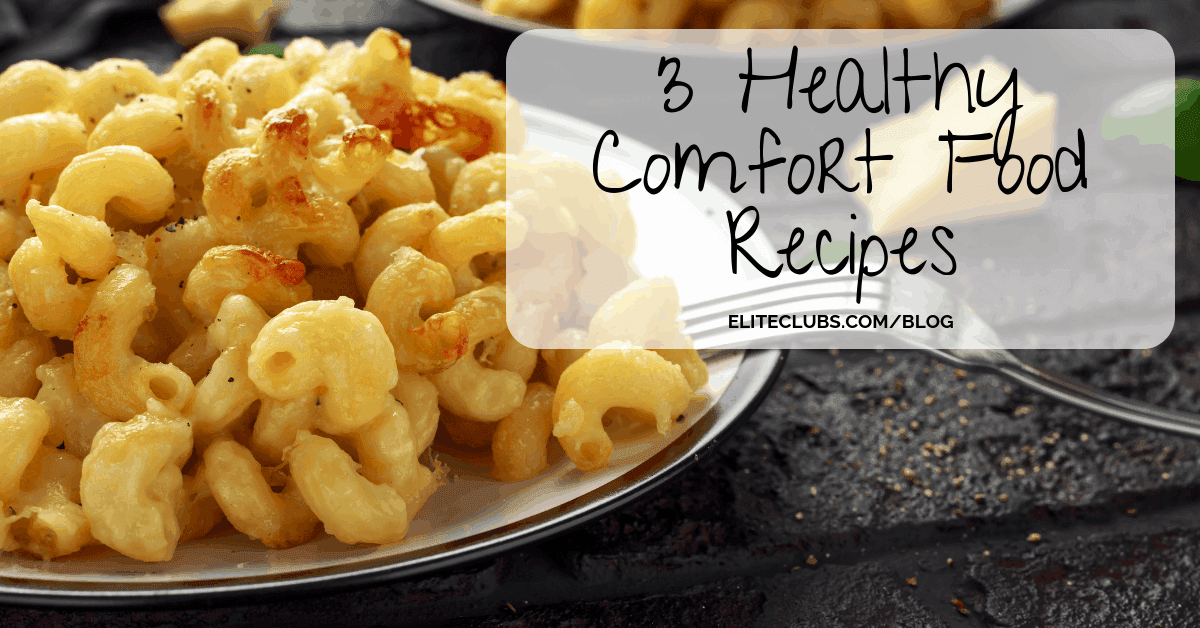 Comfort food – a term we assign to foods that make us happy. Perhaps they remind us of a fond childhood memory or mom's home cooking. However, most typical comfort food is, by and large, unhealthy. We've compiled a few healthier alternatives that still make you feel all warm and fuzzy inside when you eat them!
Butternut Squash Mac and Cheese
Looking for a healthier alternative to the classic Mac and Cheese? Try this recipe, which adds butternut squash, for a hearty dose of fiber, potassium and vitamin A without losing any of the flavor or creaminess of your childhood favorite!
Yield: 6 servings
Prep Time: 10 minutes
Cook Time: 30 minutes
Total Time: 40 minutes
Ingredients:
4 cups butternut squash (cut into 1-inch cubes)**
1 cup low-sodium chicken broth
1 cup milk
Salt and pepper, to taste
2 Tbsp. Unsalted butter
1/4 tsp. Ground nutmeg
1 cup cheddar cheese
1 lb. (about 2 cups) elbow macaroni
Directions:
Bring a large pot of salted water to a boil.
Set a separate large saucepan to medium-high heat. Add butternut squash, chicken broth and milk. Season with salt and pepper. Bring to a simmer.

 

Reduce heat to low, cover and cook until squash is tender, about 15 minutes, stirring occasionally. Add squash mixture to a blender and puree until smooth, or puree in the saucepan with an immersion blender. Pour puree into a bowl.

 

With the squash set aside, set same saucepan over medium heat, add butter, squash puree and nutmeg. Simmer and cook until thickened, about 5 minutes. Remove from heat, add cheese and stir to combine.

 

Meanwhile, add macaroni to boiling water and cook about 8 minutes, or until al dente.

 

Add the pasta to the saucepan with squash-cheese mixture; mix well. Serve warm.

 

Enjoy!
** can use frozen bag of cubed butternut squash and thaw
Almond Crusted Chicken Tenders
Fried chicken is another fan favorite, however it is usually loaded with fat and high in calories. Try this almond crusted version that is baked instead of fried. Almonds have a higher protein count than bread and are lower in fat as well. 
Prep Time: 20 minutes
Cook Time: 15 minutes
Total Time: 35 minutes
Ingredients:
1 lb. chicken tenders
1 cup almond flour (more or less depending on the size of your chicken tenders)
2 cups almonds
3 eggs – beaten
2 tsp. Salt
1 tsp. Black pepper
1 tsp. Onion powder
1 tsp. Garlic powder
Directions:
Preheat the oven to 400 degrees.
In food processor, pulse almonds about 10 times until coarsely chopped.

 

Mix together almond flour, salt, pepper, garlic powder and onion powder in a shallow bowl or large plate. Beat 3 eggs in another shallow bowl and place ground almonds in third bowl.
Dip each tender in egg, then flour mixture (shake off any excess) then back to egg and finish by pressing tender into chopped almonds. Make sure they are evenly coated.

 

**Optional – If you have the time, place the breaded tenders in the refrigerator for about 20-30 minutes. This helps the coating set up and stick to the tender a bit better.**
Place tenders on a baking rack on your baking sheet (not necessary but allows for more even cooking) or a parchment lined baking sheet.

 

Cook for 12-15 minutes, flipping once halfway through until golden brown and 160 degrees in the middle.
Lightened Up Herby Mashed Potatoes
If you're looking for a mashed potato recipe heavy on flavor, but lighter on fat and calories, give this recipe a try! With the addition of Greek yogurt, you can also benefit from the extra protein and a serving of probiotics.
Yield: 8 servings
Prep Time: 10 minutes
Cook Time: 25 minutes
Total Time: 35 minutes
Ingredients:
3 lbs. Russet potatoes, quartered
1/2 tsp. Salt
1/8 tsp. Pepper
1/2 cup Greek yogurt
1 cup milk
1/4 cup butter
1 Tbsp. Fresh thyme, minced
1 Tbsp. Fresh rosemary, minced
Directions:
Begin by preparing your potatoes. Wash and pat dry. Then use a sharp knife to quarter.

 

Place in a large pot and fully submerge with water. Add about 1/8 teaspoon of salt.

 

Turn to high heat and bring to a boil for 20-25 minutes or until you can easily pierce the potatoes with a fork.

 

Strain potatoes and place them back in the pot. Add salt, pepper, butter, Greek yogurt, and herbs. Use a hand mixer (a potato masher will work) to mash potatoes and slowly add in milk until you've reached the desired consistency.

 

Serve with another square of butter and enjoy!
For more amazing healthy recipes like these, check out our Pinterest page!
Get more recipes, follow us on Pinterest!
---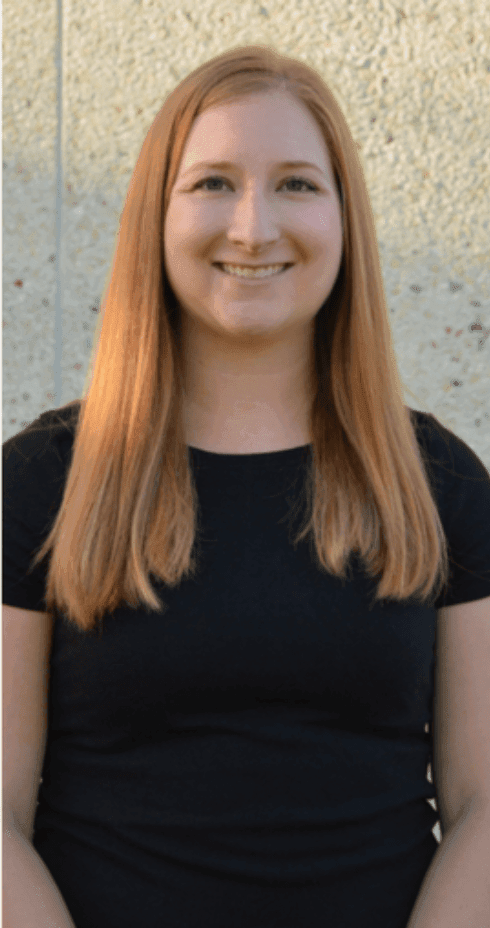 Written by Sarah Brunner, RDN, CD; Elite Sports Clubs Registered Dietitian
Sarah is certified in food allergies/intolerances and nutritional counseling, Academy of Nutrition and Dietetics; has a certificate in Dietetics from Mount Mary University; and a BA in Education and Mathematics from the University of Wisconsin – La Crosse.