Elite Sports Clubs is participating in the Scenic Shore 150 and we want you to ride with us! Help us raise our goal of $75,000 for the Leukemia & Lymphoma Society. The Scenic Shore 150 Bike Tour is a two-day, 150-mile cycling event from July 21-22, 2018, that is open to riders of all ages and abilities. One of Wisconsin's most popular bike rides, the Scenic Shore 150 is the largest locally organized and supported event for the Leukemia & Lymphoma Society.
The beautiful shoreline of Lake Michigan is the picturesque setting for a weekend of riding the shore for a cure! We invite you to join up to 1,500 cycling enthusiasts who will pedal 150-miles in support of a cure for blood cancer. Your life will be changed as you are cheered on and supported on the route by blood cancer survivors and their families!
Registration Details
A minimum of $400 must be raised per participant in order to receive your rider packet. If you raise over $1000, you'll get a free sprinter jersey from LLS and free registration for next year!
If bike riding isn't your thing or you're unable to ride for any reason, you can make a difference by contributing as a volunteer! Volunteers can even create teams associated with riders and earn a number of benefits themselves. Check out the Volunteer Page for more information.
Elite Team Registration
Every rider that participates through Elite Sports Clubs will get a number of benefits:
Free Registration Code – Elite18 ($100 value)
We encourage riders to put the $100 that would have gone toward registration to be put toward their $400 fundraising minimum.
Elite Bike Jersey for all Team Members ($50 value)
Indoor & Outdoor Training rides with Elite Staff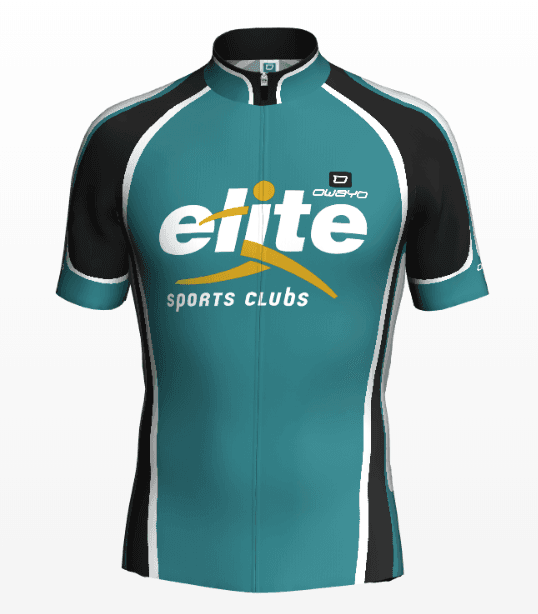 Preparation for the Ride
Just about everything you need to prepare for the race can be found on the LLS Rider Resources page. There, you can find the rider handbook, information on fundraising, route maps, hotel accomodations, and training calendars to help you get in shape before race day!
About The Leukemia & Lymphoma Society
Check out this video for more details about the Scenic Shore 150:
Helpful Resources