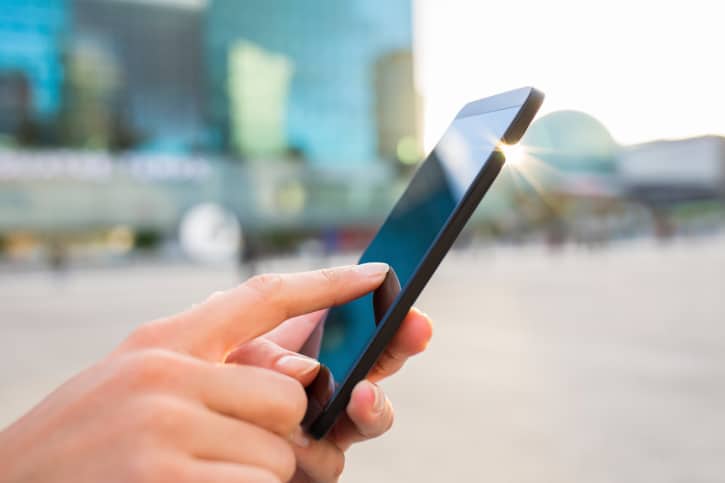 Fitness has never been quite so literally in the palm of your hands. With devices being so smart that they can keep track of almost anything, why not have them keep track of your fitness goals as well? At Elite Sports Clubs, we know that it is important to track progress. Here are some of our favorite fitness and nutrition apps that can help take your fitness to the next level.
According to MyFitnessPal, more than 65 million people have lost weight using their platform. Both a website and an app, it is incredibly user-friendly and intuitive to use. It has over 3 million foods in its database, making it one of the largest in the diet tracking arena. MyFitnessPal does not push a specific diet, but rather focuses on living a healthy lifestyle.
You can log food you cook yourself or food that you purchase from a restaurant. It keeps track of your calories and nutritional information such as sodium, vitamins, cholesterol and more. You can even log the calories burned from exercise, so you know at a glance whether or not you are on target for the day. It also helps you to establish weight loss goals in relation to the amount of calories that you consume.
To make things even better, MyFitnessPal has a highly active online community where people share tips and tricks they've learned along the way, not to mention, recipes and meal plans. You can join groups that are relevant to you and interact that way as well. It is a great tool for newcomers because the online community is a great source of encouragement.
MyFitnessPal also plays well with external activity trackers, online training services and smart scales like Fitbit Tracker, MiCoach and The Withings WiFi Scale and with other popular fitness apps such as MapMyFitness, Pact, Runkeeper and more. Did we mention that it is FREE!
Cody is like the modern version of a fitness DVD, but it is much more interactive. It has video-based training from highly experienced coaches and an active online community where you can meet and follow other users. You can even share your workouts!
You can log your workouts and keep a journal with notes, photos, times and even locations. This allows you to monitor your progress and adapt your workouts accordingly. To make it even more convenient, you can also login with your desktop or any other Internet accessible device.
Lose It! is an app that is designed to help you track your food and calories by setting a calorie budget. It is essentially a weight loss app that has helped its users lose over 36 million pounds. Its basic features are free and if you pay for an upgrade you'll get access to additional benefits.
Once you fill in a bit about yourself, Lose it! will create a weight loss plan for you. It has a barcode scanner, which makes tracking your food incredibly easy. Lose It! focuses on overall health and for that reason you track not only your weight, but your body fat, hydration, sleep, steps, exercise by calories and minutes, and nutrients like carbs, fats, fiber, protein, and sodium. You can even track your measurements. Some of these tracking services do require a premium upgrade though. This app also syncs with popular fitness technology like Fitbit Tracker, Jawbone Up, Withings Body Scale and much more.
Lose It! also has an online support community that makes it easier to stay motivated and to challenge yourself. You can connect with friends and join public or private groups.
Tracking and logging nutrition, calories and exercise has always been a great way to monitor your fitness. However, it has not always been convenient. With these apps, you now have everything that you need at your fingertips. Now that you have an idea of what apps may be right for you, jump right in! These apps are all incredibly user-friendly and can take your traditional gym workout to the next level. We've shared some of our fitness and nutrition apps, what are some of yours?
Of course, we also have to take note that these apps are great tools, but couldn't possibly compete with the one-on-one attention of a trainer. Instead, here at Elite, we prefer to use these apps in conjunction with a personalized plan from a certified personal trainer.
Get your own personalized plan!