Face it, you're busy and you don't see yourself having down time anytime soon. You want to exercise more but you just don't have the time. Don't worry, Elite Sports Clubs is here to help and it is easier then you might think.
Let's get started! Step 1: Evaluate your time. Writing down your daily activities and be honest with yourself about activities that waste time such as TV, social media, and funny online videos. Step 2: Notice the areas where you have time free and where you can eliminate activities that drain time. Also, pay close attention to things that you can do while exercising. Multitask! Every minute counts! These minutes will add up to create your workout. "But how?" you may wonder. That is where Step 3: Implementation, comes into play:
Use Your Time Drainers As Time Gainers
Do squats, lunges, jumping jacks, or walk/jog in place while watching TV.
Squats are good for when you are washing and drying your hands.
Do toe raises, leg lifts and squats while doing the dishes.
While brushing your hair, walk in place or do squats.
Walk around while you are talking on the phone.
Bring your Loved Ones to Elite
It is hard to find time to work out when you don't have a babysitter or are unable to spend time with your loved ones. Just bring them with you. Elite Sports Clubs is a fun family environment with a playroom for kids as well as youth lessons and classes. With your children taken care of, you can get your workout in.
Wake Up Earlier
Wake up an hour early and get a full work out in so you don't have to worry about it later. If that seems impossible, wake up 15 minutes early and get your day started on the right foot. Remember, every little bit helps!
Elevators Keep You Down!
Elevators keep you down, but you are trying to go up. Bring your workout up to the next level, puns intended. Use the stairs and avoid elevators.
Work Out On Your Way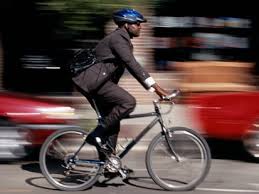 If possible, walk, run or ride your bike to work, to the grocery store, you name it. This will allow you to use the most of your travel time. You have to go anyway right? You might as well take advantage of it and get fit at the same time.
Workout at Work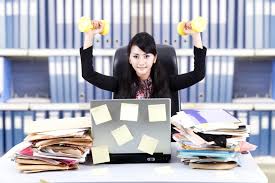 If you just live too far from work to walk, run, or ride your bike, use your lunch break to get a work out in. If you have time, go to the gym. Otherwise, run or walk the stairs, start a walking group, even go into an empty conference room to do an exercise DVD or online work out. Research indicates that employees who work out at work for 30-60 minutes are more productive and less stressed. You can even exercise at your desk or in your office.
If you have your own private office, go bananas! Do push ups, jumping jacks and jog in place or around your office to get your blood flowing and your brain working between tasks or while on hold.
Don't have your own office? Not to worry, these exercises are more discrete. You can use leg weights and raise lower your legs under your desk as you sit. You can even do this without the weights! Try sitting on a stability ball to work your core and bring hand weights for those lengthy phone calls and hold times.
Workout While Working Out
Add hand or ankle weights to your traditional cardio work out. Whether you are going for a run, doing an exercise video or walking on a treadmill, add some light weights. This will create a more efficient workout and a better use of your time.
Finding time to work out may seem daunting, but stick with it. You'll likely notice that carving out a few minutes each day becomes easier as you go through the process and test out different techniques. Keep in mind, these techniques are designed to help you get started, to find extra time and to learn to enjoy working out. Your ultimate goal should be to develop a regular fitness routine and to exercise for at least 30 minutes a day. The friendly trainers at Elite can help establish the perfect work out for you. The point is, you do not have to be perfect and work out 5 days a week for at least an hour each day, but you should if you can. Just do what you can and celebrate your progress. Remember, you have to MAKE the time to exercise, but it does not have to be stressful.