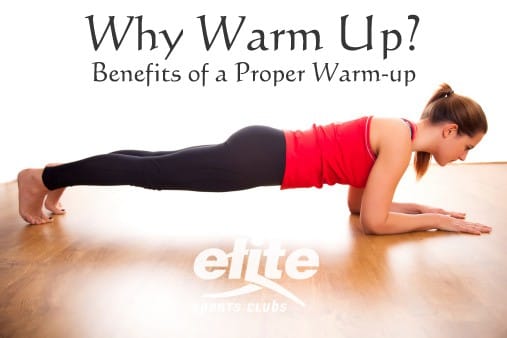 We have all had those days when we are running slightly behind and when we get into the gym we skip over our warm-up to save time. However, this is a BIG mistake. Incorporating a good warm up will help you get a better workout and can actually become a part of your workout.
Warming up before your workout serves many purposes. It gets your heart rate elevated and blood flowing, which will raise your body's core temperature. It also awakens your nervous system and muscles.
Choosing the right exercises and doing them at the proper intensity can also turn your warm-up into part of your workout.
Example Warm Up Exercise Routine:
(Ask a trainer how to perform the following exercises properly.)
Medicine ball center chops
Medicine ball squats
Medicine ball chops low to high
Glute bridges
Planks
OR
Jumping jacks
Body weight squats
Pushups
Planks
Try some of these the next time you are rushing into the gym or just feeling too lazy to warm-up. I promise it will be worth the extra time and effort both immediately and in the long run.
Need more ideas for workouts or warm-ups? Follow our workouts board on Pinterest, or set up a consultation with a trainer to get a program that's designed with YOUR needs in mind! All new members get a complementary fitness assessment, orientation, and customized program when they join any Elite Sports Clubs.
---
By Jason Liegl, Elite Sports Club-Mequon Fitness Specialist