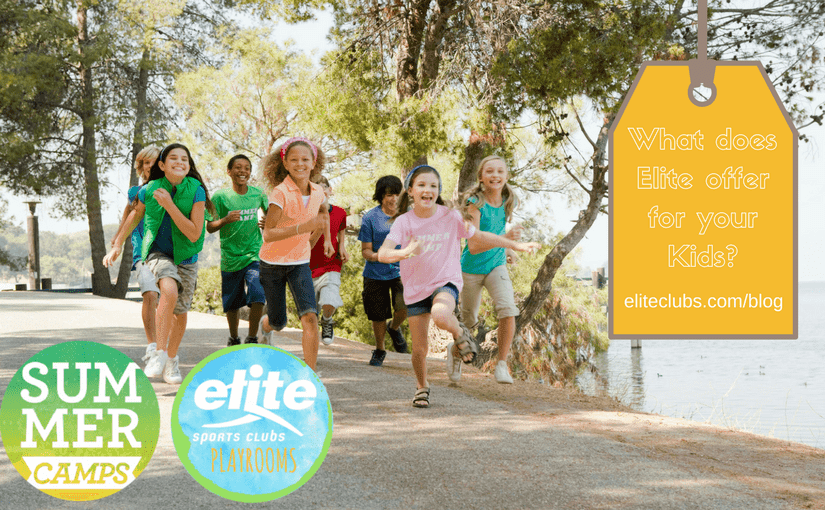 Andrea Vrhovnik is the Playroom Director at Elite-Brookfield. We sat down with her to discuss the different activities that are offered for your Elite Kids.
Playroom
What sets the Elite Playroom apart from other playrooms? Elite offers activities while your child is in the playroom. These activities are included in your family membership. When parents are working out, our playroom staff goes above and beyond, by taking the children out of the room and allowing them to experience the clubs themselves.
Playroom Activity Offerings
Our playroom directors create a monthly calendar to show what days and times the kids will be engaging in an activity.  This allows parents to be able to plan their workouts around an activity their child would enjoy in the playroom. Some of the activities that they do with the kids are:
Tiny Tot Tennis
Karate (if available at your club)
Story Time
Music Time
Tumbling
Craft Time
Each of the activities above is about 30 minuets long and they take the kids 3 years old and above out of playroom to do some of these activities. But story time and music time happen in the playroom so all the kids get to enjoy. Craft time also occurs in the playroom so younger children who are interested can also participate.
4 Reasons Why it's Important for your Child to Stay Active
Andrea told us her top reasons why kids need to stay active on a daily basis. She based these things on experiences she has had with her own children and what she has seen as the playroom director for many years now.
It's a healthy way to release any negative energy
To teach kids that being active isn't a chore and that they can have fun while doing it.
To get your child away from technology
Simply to stay healthy
Looking for something more? Look no further than Elite SCAMP
What is SCAMP you ask?
We welcome kids as young as 3 years old to join us at the club this summer for three months of sports, games, fitness, and of course fun!
What will they do at SCAMP?
Our trained counselors help kids build confidence by learning new skills in tennis and swimming, as well as basketball, kickball, t-ball, dance, and more!
At SCAMP kids enjoy:
indoor and outdoor swimming pools
tennis courts
a full-sized gym
game and craft time
organized field trips
Included in the SCAMP fees are swimming and tennis lessons. The lessons are taught by Elites tennis pros and certified swim instructors.
Unique things about SCAMP
Every Thursday has a theme—whether it is Pajama Day or Career Day the campers have always looked forward to dressing up on Thursdays!
SCAMPers go on fun field trips that allow them to leave the clubs supervised and experience something different than the everyday.
You will receive eCafé card if you register for a full 3 week session by April 30th!