Valentine's Day is a great opportunity to spend time with your significant other and have a romantic date. Most often, couples eat candy, chocolates, and high-calorie dinners. Instead, spend this Valentine's Day at home by making a meal together. Not only is a great way to spend time together, but you'll have control over what goes into your food. Try one of these healthy meals for two!
Healthy Meals for Two
Below is a collection of four healthy, balanced recipes intended to be prepared quickly and simply. Each recipe serves two people, so they can be great for couples to prepare for a fun, easy date night!
Filet Mignon with Balsamic Glaze
While higher in calories and fat, filet mignon is a great source of protein and iron. Iron is an essential mineral that helps to transport oxygen throughout the body. Without a proper supply of iron, you can easily become fatigued and your immune system may be suppressed, making it more difficult to fight off an infection. Serve your steak with steamed green beans and roasted baby red potatoes for a well-rounded, nutrient-dense meal.
Prep Time: 5 minutes
Cook Time: 15 minutes
Total Time: 20 minutes
Ingredients:
2 (4 oz.) filet mignon steaks
½ tsp. freshly ground black pepper, to taste
Salt, to taste
¼ cup balsamic vinegar
¼ cup dry red wine
Directions:
Sprinkle freshly ground pepper and salt, to taste, over both sides of each steak.
Heat a nonstick skillet over medium-high heat. Place steaks in hot pan, and cook for 1 minute on each side, or until browned.
Reduce heat to medium-low, add balsamic vinegar and red wine. Cover and cook for 4 minutes on each side, basting with sauce when you turn the meat over.
Remove steaks to two warmed plates, spoon one tablespoon of glaze over each, and serve immediately.
Seared Salmon with Pesto Fettuccine
Regular consumption of sources rich in Omega-3 fatty acids, such as salmon, can help lower blood pressure, reduce your risk of certain cancers, and decrease systemic inflammation. It is also a great source of selenium, which aids in bone health and improves serum blood levels. This is a healthy, simple dinner recipe that can be prepared quickly for those busy nights. The brightness of the pesto blends well with the buttery flavor of the salmon.
Cook Time: 20 minutes
Total Time: 20 minutes
Ingredients:
4 oz. whole-wheat fettuccine
1/3 cup refrigerated prepared pesto
10 oz. wild Alaskan salmon, skinned and cut into 2 portions*
1/8 tsp. salt
1/8 tsp. ground pepper
1 ½ tsp. extra-virgin olive oil
Directions:
Bring a large saucepan of water to a boil. Add fettuccine and cook until just tender, about 9 minutes. Drain and transfer to a medium bowl. Toss with pesto.
Meanwhile, season salmon with salt and pepper. Heat oil in a medium cast-iron or nonstick skillet over medium-high heat. Add salmon and cook, turning once, until just opaque in the middle, 2 to 4 minutes per side. Serve the salmon with the pasta.
*Wild-caught salmon from the Pacific (Alaska) is considered the best choice for the environment because it's sustainably fished. Look for sustainably farmed Atlantic salmon, too; conventional farming methods endanger the wild salmon population.
Apple-Glazed Chicken with Spinach
Spinach is low in fat and cholesterol, while high in protein, fiber, iron, calcium, and vitamins A, C, E, and K. It is loaded with great things that help protect your body from free radicals, improve cardiovascular health, lower blood pressure, and improve mental clarity and memory. A drizzle of lemon-scented apple jelly glazes the chicken, adds a touch of sweetness to the braised spinach, and helps retain the rich iron content of the spinach.
Prep Time: 5 minutes
Cook Time: 25 minutes
Total Time: 30 minutes
Ingredients:
¼ cup apple jelly
1 Tbsp. reduced-sodium soy sauce
2 tsp. snipped fresh thyme*
½ tsp. finely shredded lemon peel
½ tsp. grated fresh ginger
1 (4 oz.) skinless, boneless chicken breast halves
1/8 tsp. salt
1/8 tsp. black pepper
1 medium apple, cored and coarsely chopped
¼ cup onion, sliced
1 clove garlic, minced
6 cups packaged prewashed fresh spinach
Directions:
For glaze, in a small microwave-safe bowl combine apply jelly, soy sauce, thyme, lemon peel and ginger. Microwave, uncovered, on 100% power (high) for 60 to 90 seconds or just until jelly is melted, stirring once. Reserve 2 tablespoons of the glaze.
Season chicken with salt and pepper. Place chicken on the unheated rack of a broiler pan. Broil 4-5 inches from the heat for 12 to 15 minutes or until chicken is tender and no longer pink, turning once halfway through the broiling time and brushing with the remaining glaze during the last 5 minutes of broiling. Discard the remainder of glaze used as a brush-on.
Meanwhile, coat an unheated large non-stick saucepan with cooking spray. Preheat over medium heat. Add apple, onion and garlic to hot saucepan; cook and stir for 3 minutes. Stir in the reserved 2 tablespoons of glaze; bring to boiling. Add spinach; toss just until wilted.
To serve, slice each chicken breast half crosswise into 6 to 8 pieces. Divide spinach mixture between 2 dinner plates. Top with sliced chicken.
*You can substitute ½ tsp. dried thyme (crushed) for 2 tsp. fresh thyme.
South of the Border Buddha Bowl
Tofu is a good source of protein, contains all eight essential amino acids, and is a great option for vegetarians. It contains high levels of calcium, which is important for bone health, muscle contraction, nerve function, and blood clotting. Tofu can also help lower levels of bad cholesterol called low-density lipoproteins (LDL). Crispy tofu provides a great protein source for this veggie-packed grain bowl that makes for a quick, easy dinner recipe.
Prep Time: 25 minutes
Total Time: 35 minutes
Ingredients:
8 oz. extra-firm tofu, cut into 1-inch cubes
5 Tbsp. plus 1 tsp. extra-virgin olive oil, divided
1 Tbsp. reduced-sodium tamari or soy sauce*
½ tsp. chili powder
1 medium red bell pepper, cut into ½-inch strips
½ medium red onion, cut into ½-inch wedges
½ avocado
1/3 cup water
¼ cup packaged cilantro leaves, plus more for garnish (optional)
2 Tbsp. lime juice
½ tsp. ground coriander
½ tsp. salt
1 cup cooked brown rice
½ cup chopped romaine lettuce
6 cherry tomatoes, halved
2 Tbsp. toasted pumpkin seeds
Directions:
Preheat oven to 425° Line a rimmed baking sheet with parchment paper.
Toss tofu, 1 tablespoon olive oil, tamari (or soy sauce) and chili powder in a medium bowl. Place on one side of the prepared baking sheet. Add pepper, onion and 1 teaspoon oil to the bowl; stir to coat. Place the vegetables on the other side of the baking sheet. Roast until the vegetables are tender and the tofu is sizzling, about 20 minutes.
Meanwhile, combine the remaining 4 tablespoons oil, avocado, water, cilantro, lime juice, coriander and salt in a blender jar or mini food processor. Process until smooth, scraping the sides down as necessary.
Place ½ cup rice in each of 2 shallow serving bowls. Top with tofu, roasted vegetables, lettuce and tomatoes. Spoon 4 tablespoons dressing over each bowl and sprinkle with pumpkin seeds.
*Those diagnosed with celiac disease or gluten intolerance should use a soy sauce labeled as "gluten-free," as soy sauce may contain wheat or other gluten-containing sweeteners and flavors. One common brand is Tamari soy sauce.
For other healthy and delicious recipes, come see me for a nutrition consultation or visit our Pinterest page!
Schedule a Nutrition Consultation
---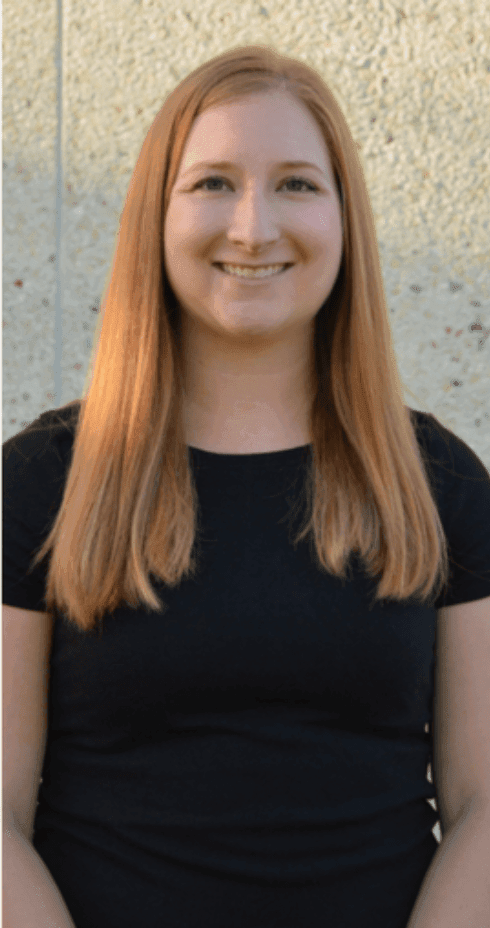 Written by Sarah Brunner, RDN, CD; Elite Sports Clubs Registered Dietitian
Sarah is certified in food allergies/intolerances and nutritional counseling, Academy of Nutrition and Dietetics; has a certificate in Dietetics from Mount Mary University; and a BA in Education and Mathematics from the University of Wisconsin – La Crosse. 
SaveSaveSaveSave
SaveSave
SaveSaveSaveSave
SaveSave