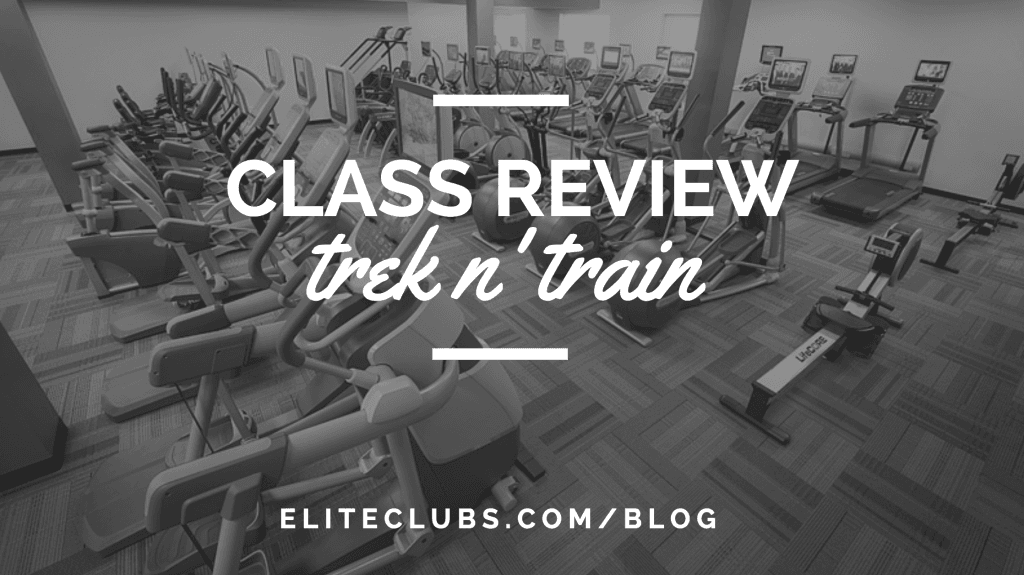 Trek n' Train is a relatively new class at Elite, and before I get into the details, let me just say that this class is so much more fun than I had anticipated! I've tried a lot of classes at all of the Elite clubs, and Trek n' Train keeps the workout fun, versatile, and challenging.
What is Trek n' Train?
Trek and Train is one of the many FREE classes at Elite that focuses on different interval work on the treadmill and elliptical, combined with circuit training exercises. Depending on the instructor and needs of the class, the focus of the workout may vary between the treadmill and the circuits.
Where is Trek n' Train offered?
All Elite clubs with the exception of the River Glen location (for now) offer the class several times a week.
Who is the class for?
Everyone! If you are looking for a complete workout that combines both cardio and strength exercises, you need to try this class! Class sizes for Trek n' Train tend to be smaller, which for some, may make for a less intimidating experience. I was excited to try Trek n' Train because it had been a while since I've used a treadmill and I was looking for tips on getting back into an interval routine that I could do on my own.
My Experience:
I headed over to Elite Sports Club in Mequon for my first go at the Trek n' Train class. I was happy to see that men and women of all ages and fitness levels were represented. We began with a warm-up on the treadmill. Some chose to run, some walked, and I opted for the elliptical.
Joe, the instructor for this particular class, informed me that one of the benefits of Trek n' Train is that the exercises are easily adaptable and can be catered to individual's strengths and needs. For this particular class, we used the treadmills for active rest periods and focused on circuit training. The circuits were made up of leg lifts, pull-ups using TRX ropes, jump rope and even burpees (yay!), all designed to get the heart rate up. We cooled down with 5 minutes on a treadmill and finished with stretching.
I was never bored in this class and I definitely worked up a sweat. What I enjoyed most about Trek n' Train is the individual attention that was given to each participant. Since the class was only 6 people, Joe was able to give each person pointers on how to maximize their workout. For example, I have really bad ankles. When I mentioned this in passing at the end of the class, Joe took the time to show me new stretches to help my mobility and flexibility.
Helpful tips for this class:
Be sure to wear clothing that is comfortable and wicks away moisture, as you will probably break a decent sweat.
Bring a water bottle.
Speak up. I was unfamiliar with the treadmills at Mequon Elite. Rather than guessing, I asked the instructor, who was more than happy to help me get me set up!
Have fun! Yes, working out is work, but it can also be a lot more enjoyable if you smile from time to time. 🙂
---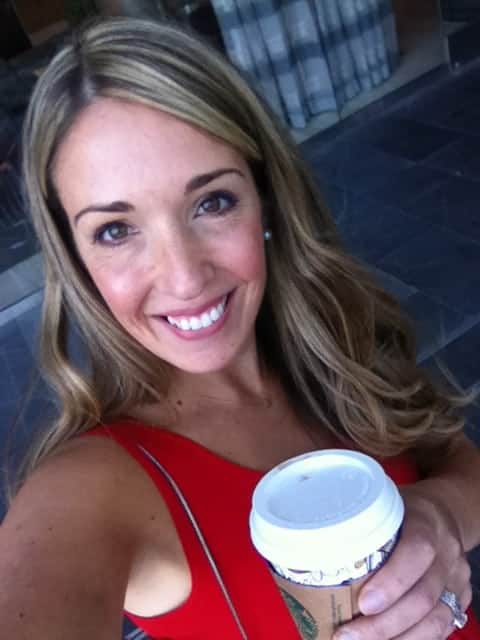 Written by Susan Madden—Member, Mom, and Guest Blog Contributor
Writer, marketer and mom, Susan Madden, has a background working with the Fine Arts in Dallas, TX and Milwaukee, WI. Relatively new to the fitness industry, she enjoys sharing her experiences about the craziness that is parenting and wellness from a novice perspective. She is a native of Whitefish Bay, WI and now resides in Mequon, WI with her husband Mike and children, Samantha and Blake.