The last time I swam laps with any serious intention was when I was 17, representing my high school swim team. Fast-forward 18 years later. I'm standing on the edge of the lap pool at Elite-Mequon, wearing the same competition suit that I wore in high school (which fits a bit differently since having children). I'm about to try one of the newest signature training groups at Elite, Swim Fit.
I used to love swimming. I still do, but most of my pool time these days revolves around splash pads and floaties. So in an effort to channel my inner competitive swimmer, I decided to give Swim Fit a try.
What is Swim Fit?
What is great about Swim Fit is that it is categorized as a small-group training class, which allows you to receive personalized attention from the certified personal trainer instructing it. Although my goal was to see how much I could remember from my swim team days, it's important to know this class is for anyone who can swim, but who would like to become a more effective and refined swimmer. Or, to quote the instructor, for those who want to go from being "in shape" to being in "swim shape." And let me tell you, after completing my first 200 yards, I was very quickly reminded, there is a difference.
Swim Fit concentrates on a combination of drills, sprints and sets of all strokes, giving you a complete cardio workout while strengthening all major muscle groups. This one-hour program is challenging, but extremely rewarding. I would recommend the class to anyone who has a good fitness and swim base, who would like to improve swimming skills and stamina in the water.
The Instructor
Joe Janzen has an extensive swimming background. He has been a certified swimming instructor for 14 years, teaching all ages and abilities. Throughout that time he has also competed for his university in the NCAA for four years, and coached high school swimming. In addition, he also participates in triathlons and open water events. From a class participant perspective, Joe was a fabulous instructor. He was able to identify my strengths and weaknesses almost immediately, and catered drills to improve my stroke. He challenges each class participant, pushing them to do their best, and at the same time understands each participant's limits.
My Experience
Getting back into the lap pool after almost 20 years was intimidating experience, but that feeling quickly vanished thanks to the friendliness of the two other ladies participating in the Swim Fit program. We started by warming up with an easy 200 yards (8 lengths of the pool).
From there we continued with kick/pull combo drills, stroke drills and sprints. Like I said, a very challenging workout, but I never felt like I was overexerting myself. Joe worked with each of us by assigning drills that catered both to our strengths and weaknesses. Swim Fit is a major workout! And if it can even make me half the swimmer I was when I was 17, I'll be back for sure.
Helpful Tips Before Your First Session
Make sure to wear the right swimwear. While there is certainly a time and a place for a tankini and board shorts, this isn't it.
You will need goggles and a swim cap. This may sound obvious, but it's really important to have the right gear if you're going to have an effective workout.
Bring water. There's a whole lot of cardio going on in this class, and you're not going to want to jump out of the water between sets to run to the fountain for a drink. Plus, you won't have time anyways!
Come with a positive attitude! The cool thing about Swim Fit is, like many other small group training programs, it can be catered to your experience level and needs—which can often be difficult in a large group during a group exercise class. Whether you are training for a triathlon, or are just looking to change up your workout routine, Joe will work with you to make sure your experience is successful!
---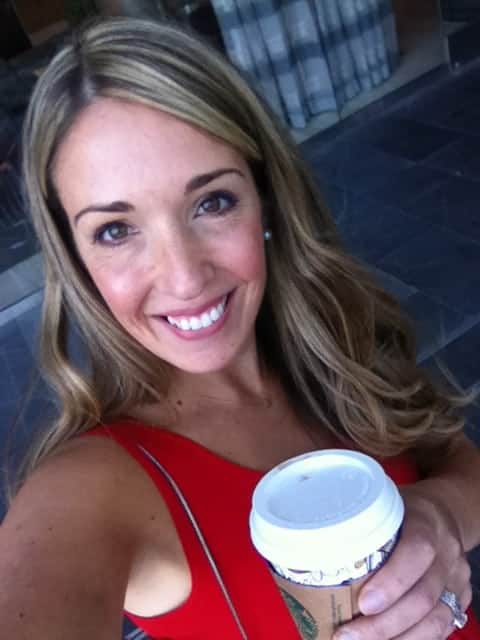 Written by Susan Madden—Member, Mom, and Guest Blog Contributor
Writer, marketer and mom, Susan Madden, has a background working with the Fine Arts in Dallas, TX and Milwaukee, WI. Relatively new to the fitness industry, she enjoys sharing her experiences about the craziness that is parenting and wellness from a novice perspective. She is a native of Whitefish Bay, WI and now resides in Mequon, WI with her husband Mike and children, Samantha and Blake.
SaveSaveSaveSaveSaveSave
SaveSave