When you think about having friends over for appetizers, you think you have to spend the afternoon in the kitchen. Right? Wrong!
Here is a quick recipe for a great tasting salsa, done in just 10 minutes, that provides one good shortcut!
Sweet Orange Chipotle Salsa Recipe
(adapted from this recipe)
Prep Time: 10 minutes
Yield: 3 full cups salsa
Ingredients:
1-(15.5 oz. can) black beans, drained and rinsed
1-(10 oz package) frozen corn, thawed
1/3-cup chopped red pepper
1/3-cup chopped red onion
1/3-cup chopped fresh cilantro
1-Tbsp fresh lime juice
¼-cup Reduced Sugar sweet orange marmalade*
1-(11 oz) can mandarin oranges, drained
1-3 tsp. chopped chipotle chile peppers in adobo sauce to taste**
Preparation:
Combine all ingredients in a medium bowl except the chile peppers.
Refrigerate until ready to use.
Season with chile peppers to taste and serve with baked tortilla chips.
Keeps in refrigerator for 2-3 days—if there is any left!
Nutrition Information:
For ½ cup, this product is 80 calories; and high in fiber, vitamin A and C; potassium.
*This marmalade is half the calories of regular marmalade. Or use a regular naval orange and slice thin with peel and all membrane.
**This mixture is medium to hot depending on your tastes. Start with 1-tsp. mixture with adobo sauce until it reaches desired flavor.
Get more recipes, follow us on Pinterest!
---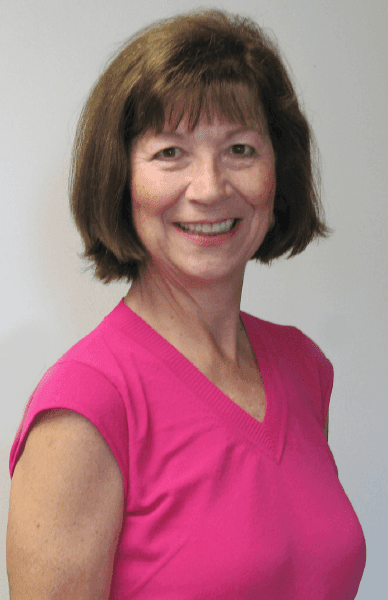 Written by Rita Larsen, RDN, CD; Elite Sports Clubs Nutrition Educator & Diet Counselor
Rita is certified in Positive Psychology, University of Penn; has a BS in Dietetics from Kansas State University; and an Internship and Masters at the Indiana University Medical Center.
Schedule a Nutrition Consultation