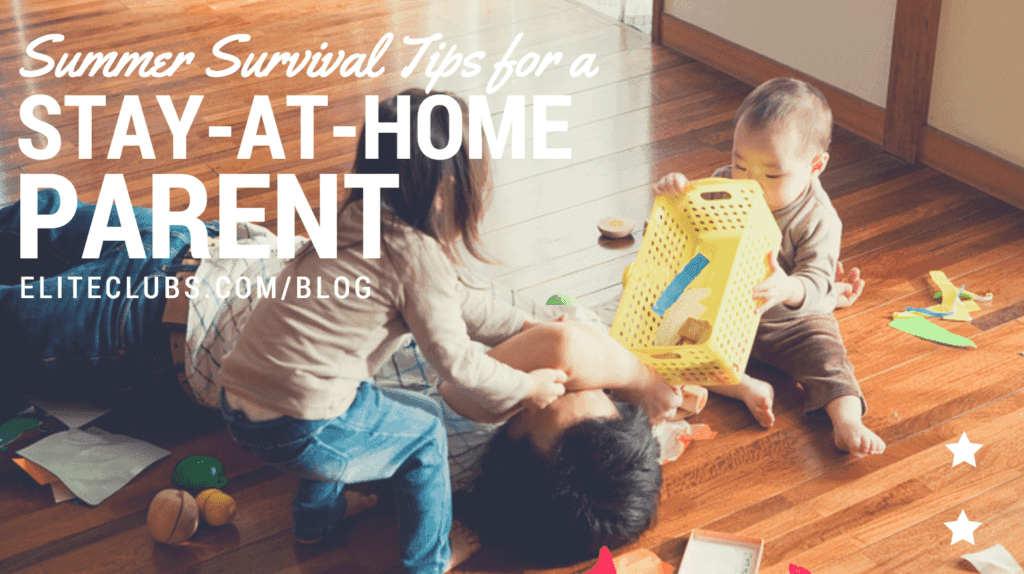 As a mother of a 2 year old boy and a 6 year old girl, my life is constantly being pulled in different directions.  It is an endless quest to find balance and order especially when school is out and schedules become irrelevant.  This is my 3rd Summer as a stay-at-home parent with two children and after some trial and (plenty of) error, I have some tried and true tricks that have kept these long summer days sane and super fun for both me and my kids!  Here are some of my go-to rules to keep my days running smooth.
Stay-at-Home Parent Tip #1: Head out early!
While you don't have to set the alarm for 6am every day, I find that heading out the door early prevents me and my kids from becoming distracted at home.  On days when we don't have a lot going on in the mornings, I take the kids to the park, gym or even the pool!  No excuses parents; Playrooms at Elite open at 8am during the week!  This is the perfect opportunity to check out a class or get in a quick run. "Me" time before 10am.  It is possible!
Stay-at-Home Parent Tip #2: Pack up the night before
Chances are your kids' days include at least one day camp, lesson, class, pool date….you name it!  Pack up everything you will need to head out the door each night before you go to bed.  I like to keep a bag by the back door. Each night it is filled with towels, swimsuits, snacks, sunscreen and a change of clothes for each child.  This will save you a good half hour in the morning to get your kids ready for the day and maybe even catch a shower for yourself!
Stay-at-Home Parent Tip #3: Know your limits (and your child's limits too!)
Summer is fun.  For many kids, freedom from a set schedule can allow for last minute play dates, trips to the pool, and spontaneous stops for frozen yogurt.  But keep in mind how much is realistic for one day.  If your child has swimming at 9am and Piano lessons at 2pm, it may be asking a lot of yourself and your child to fit in a trip to the pool at noon.  Especially if your children are younger, use downtime for naps, a reading break, and an opportunity to get out of the sun and heat.
Stay-at-Home Parent Tip #4: Head to the pool
Between the 5 Elite Clubs, 3 of them have pools.  And they're all awesome.  On days where my kids are climbing the walls and my sanity is on edge, the pool is always a good option.  Mequon and Brookfield pools have awesome options for toddler age children.  You can even grab lunch, and on really long days, there's ice cream.  All kidding aside, the pool is a great place for the family to escape. Indoor pools are open too in the event of cool or rainy weather!
Stay-at-Home Parent Tip #5: Let it go
If you are fortunate enough to be home with your kids this Summer, even if it's for a few days of vacation time, let go of the small stuff and just enjoy your children.  Take time out of your day to stop making lists in your head and cleaning the kitchen and embrace the popsicle smiles, dirty feet, and late bedtimes.  Summer and childhood goes by in the blink of an eye.  There's no time like the present to soak up the sun. And the memories!
Schedule a Tour
---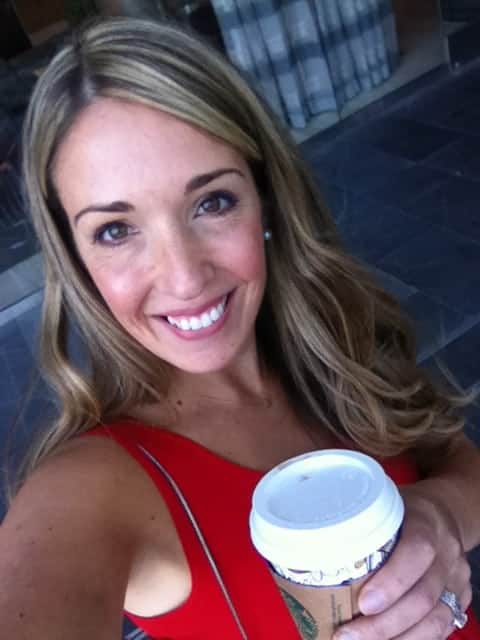 Written by Susan Madden—Member, Mom, and Guest Blog Contributor
Writer, marketer and mom, Susan Madden, has a background working with the Fine Arts in Dallas, TX and Milwaukee, WI. Relatively new to the fitness industry, she enjoys sharing her experiences about the craziness that is parenting and wellness from a novice perspective. She is a native of Whitefish Bay, WI and now resides in Mequon, WI with her husband Mike and children, Samantha and Blake.