Today is the day to STOP. Stop it all – all the negative thoughts, excuses, skipping workouts, working out only for an occasion, talking yourself out of trying that thing you want to do. Stop letting yourself miss out on how great you can be!
No More Negativity
In today's world, whether you're a mom, a single man, or just an ordinary human being, it feels like you're either being criticized or expected to maintain some absurd expectations that you didn't put on yourself. This can often create feelings of self-doubt, low self-esteem, and leave you feeling discouraged. However, if you block the external criticisms and focus inwardly on your goals, you can achieve whatever you set out to do. Here are 5 tips on how to stop the negativity.
5 Things to STOP Doing
Stop thinking you have to be perfect. Nobody runs 2 miles perfectly their first time. Nobody has a magic pill that will make you great at swimming 400m.  Nobody goes to that class and magically nails every move. You don't have to be perfect to reach your goals, you just have to try. You'll try once, then twice, then four hundred times until you feel you're getting good, so don't look for perfection, look for the attitude to try.
Stop stopping, Find your Why. Getting inspired is a great way to make choices towards your goals. Whether it's a picture from your past, a cheesy quote, or something you read in a book, use it! You're why will keep you going when the fun and shiny things wear off. Your

why

is the most powerful thing in your toolbox. Let's work on why you're wanting to lose the 10lbs, or why you want to be strong. Those reasons are going to be what helps you get there.
Stop worrying about others. I bet you spend some time worrying about what people will think if you do…. It doesn't matter what people think. What matters is that you are confident in yourself. If people have a problem with you trying to better yourself mentally and physically, then it is their problem, not yours! Give yourself permission to be in full control of your actions, not others.
Stop and write it down. I work on journaling with some of my clients for many reasons. Writing things down can really help you realize your accomplishments without having to rely on others. Write down when you made it to the gym at 5 am or 7 pm when you didn't want to. Log when you made/ate a healthy meal and it was awesome. Write it down when you went .2 more distance. Writing things down is a permanent reminder that you are making progress when that self-doubt kicks in.
Stop thinking you're alone. There's more than one way to achieve your goal. Many people have done great things by starting where you are now. I try to remind myself of the people who have more on their plate (family, kids, work/school obligations) than I do and they still make time for themselves. You are not alone, many people struggle, not just physically, but mentally and socially. I have those self-doubting thoughts all the time, more than I would like to admit. But I constantly try to believe in myself, and I surround myself with people who believe in me. I like to use affirmations when I find myself not believing in my worth.
So I challenge you to stop. Stop whatever it is that is holding you back from your full potential. If you want to stop, and need help starting, let's make today the day you choose to make it happen! Come see me for a fitness assessment and I'll get you started on your way to greatness!
Set up a Free Fitness Consultation
---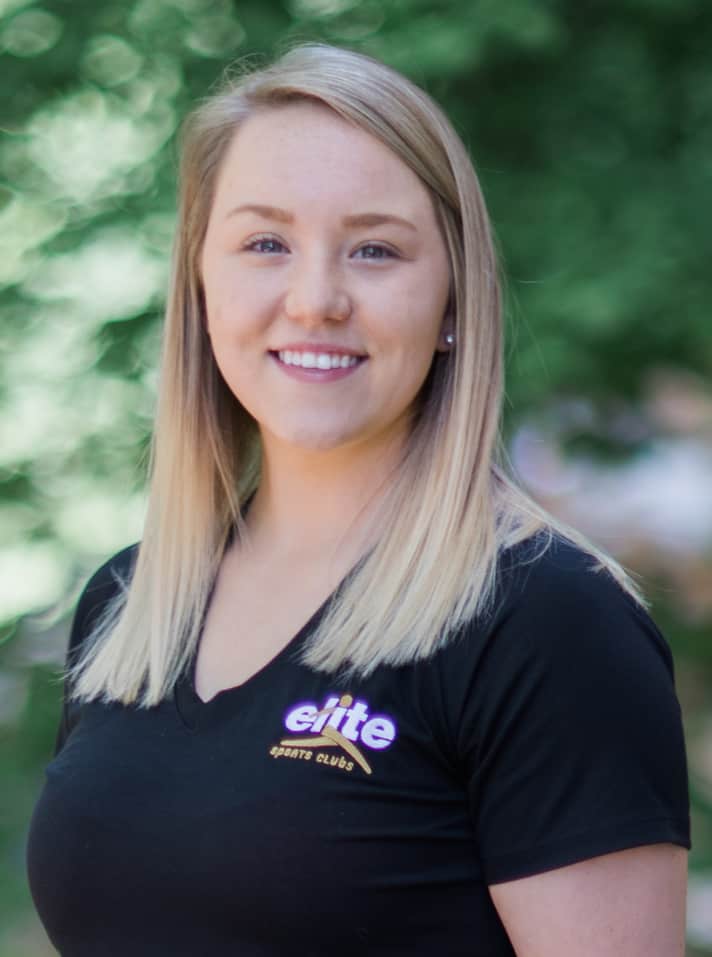 Written by Kailyn Danhouser, EP-C; Personal Trainer at Elite Sports Club – River Glen & North Shore 
Kailyn graduated from the University of Wisconsin – La Crosse with a B.S. in Exercise and Sports Science. She is an American College of Sports Medicine: Certified Exercise Physiologist (EP-C), AAAI/ISMA: Certified Pilates Instructor, and Certified Diabetes Prevention Lifestyle Coach. Kailyn specializes in Functional Training, Group training, Special Populations, Weight Management, and HIIT. "I want to inspire people to find exercises that they enjoy doing every day. There are many opportunities all around us to move our bodies, we have to look for them. The exercises you do are better than the ones you don't do."