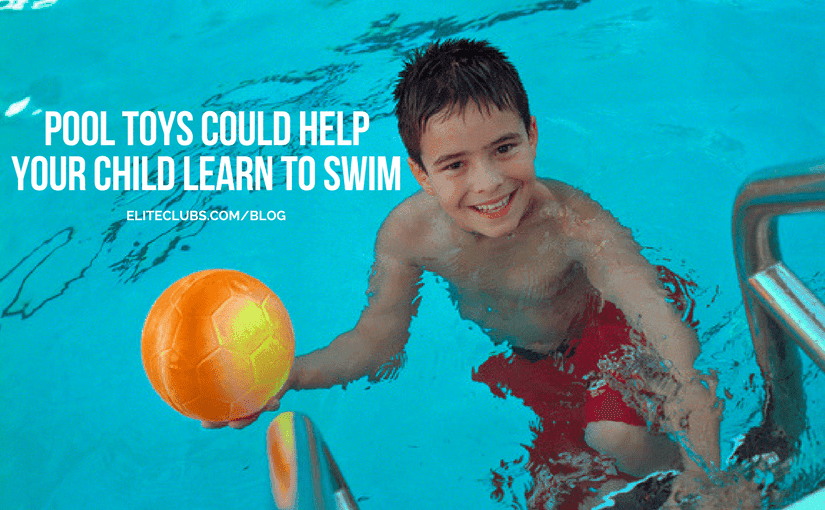 Have you ever wondered what the rings, barbells, kickboards, and/or pool toys are used for during your child's swimming lesson? The following toys and equipment can be used to help increase your child's swim performance in all levels as they learn to swim!

Rings!
Every kid's favorite part of the lesson! Rings not only teach a child breath control but also teaches them how to swim up to the top of the water. Since kids seem to enjoy retrieving them, I save this for the last few minutes of class as a game for doing great during the lesson. What they don't realize is they are still working on techniques they need to learn for swimming.
Barbells!
Barbells, or as I like to call them kick sticks, can be used in all swim levels.
For Beginners: We use the barbells for our beginner swimmers when they are learning to kick. The barbell gives them something to hold on to for practicing kicks and getting comfortable in the water. Once a child becomes more comfortable in the water we use the barbells to practice more proficient kicks by having the child hold onto the bar of the kick stick out in front of them with their arms extended.
More Advanced: The barbell can be used to introduce freestyle by holding onto the bar with one hand while the other arm is doing the stroke motion and switch arms having one hand always holding onto the bar. I also like using the barbell to work on rotary breathing.
Kickboards!
Kickboards have a variety of different uses from beginner to competitive swimmers. It is important to remember that kickboards are NOT used as a flotation device. They can be used to help little swimmers learn how to kick and swim forward, help with breathing exercises, and help with stroke development. Kickboards can also be used to help kids float and kick on their backs. As swimmers become more advanced, kickboards can also be used in a great lower body workout perfecting a swimmer's stroke.
Floating Pool Toys!
Water toys can help build incentive for little swimmers to work on their swimming skills. For example, if you have a rubber ducky toy and have your child throw it a fair distance across the pool they will want to move their arms and legs to go retrieve it. Here we start learning to swim in a new fun way!
At Elite Sports Clubs we offer several different types of swim lessons to help progress any child or adult's swimming! For kids, we offer parent and child classes, group swim lessons, swim club, and private lessons. Visit our Swim Registration webpage to sign up for our next session!
---
Written by Julie Cielak, Aquatics Director at Elite Sports Club – Brookfield 
Julie has been with Elite Sports Clubs since September of 2013. She then became the Brookfield Aquatic Director in May of 2016 and is excited to be a part of the Brookfield family. She is a certified Lifeguard, Water Safety Instructor, Swim Coach, and Lifeguard Instructor. Julie believes in a "creative coaching" approach that creates a fun, supportive environment in the pool.