Stronger Together: With Support from "Team," Member Works Toward World Masters Swimming Competition
Just because the weather is getting cooler outside, doesn't mean that swimming season is over! Check out this article featuring Elite Sports Clubs member, Julie Anderson for a little indoor season swimming inspiration. Her story about her quick rise to competing at worlds in masters swimming is all the motivation we need to get into the pool this winter!
Over thirty years ago Julie Anderson was a high school state swimmer and an All American collegiate swimmer on a national championship team. Once she graduated, she thought that chapter in her life was over. She became a nurse, got married, had kids, and tried to get back into swimming, but never felt quite the same passion for it. That is, until about two years ago when the timing, the circumstances, and maybe even the stars seemed to align just right and Julie found herself on a whirlwind journey that took her all the way to the FINA World Masters competition in Montréal.
It was on Spring Break in Arizona that Julie decided to hop in the pool for a casual swim, thinking nothing of it. She swam a few laps and then thought to herself, "this feels pretty good and it's actually fun again!" It felt so good in fact, that after only six weeks of swimming laps in the Elite pool back home, she swam in the Wisconsin State Long Course Championships and ended up winning one event and getting second in another.
"In my 50m Breaststroke my time was 1/100th off of the automatic qualifying time for Nationals. So, I thought I've only been swimming for 6 weeks, if I can really push myself and train over the summer, I think I could do pretty well in upcoming meets."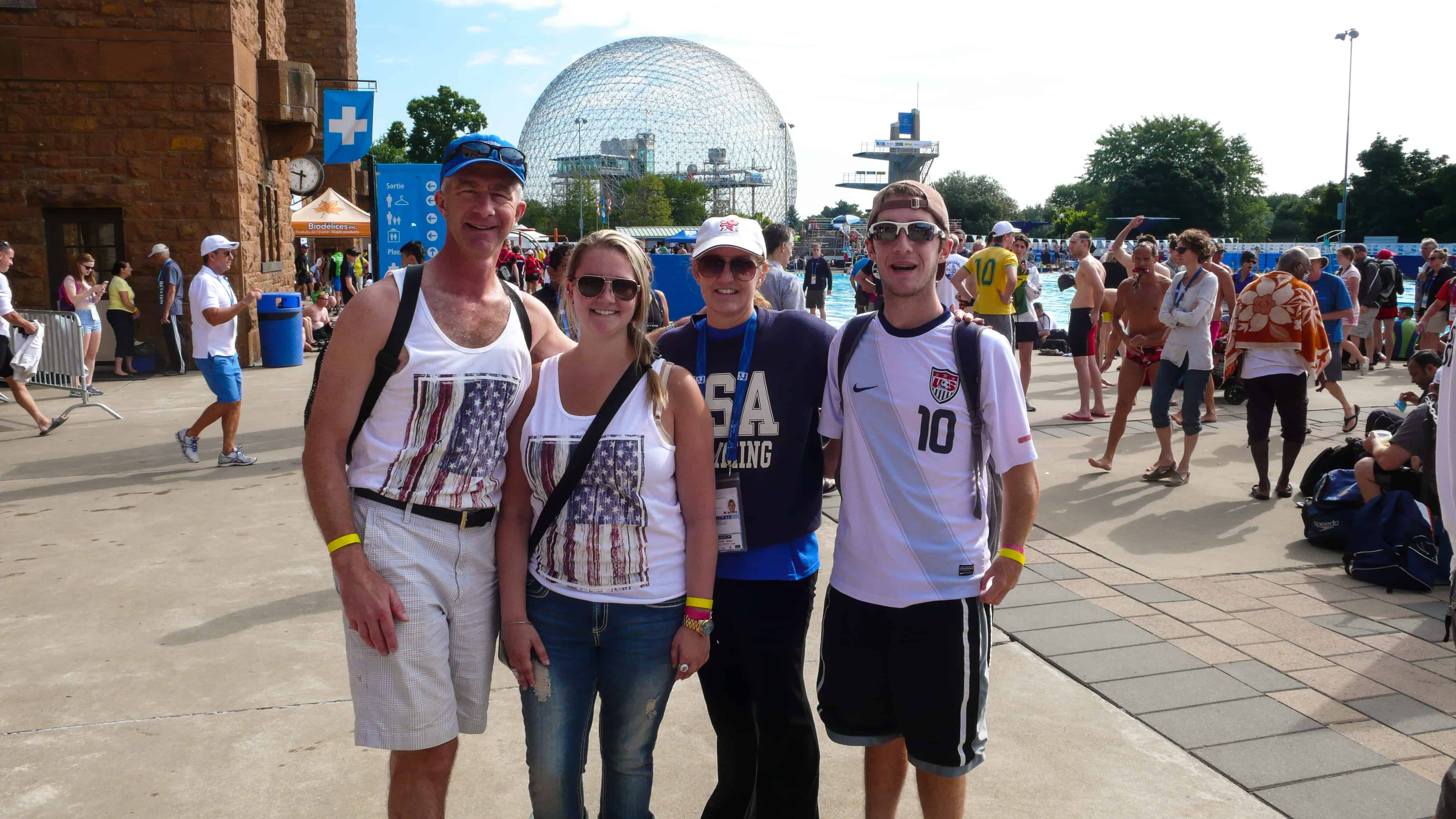 Julie trained all summer in the indoor and outdoor pools at the club, on her own, without a coach. In September, five months after she started swimming again, she competed in the Wisconsin Senior Olympics. "I swam four events, I won all four, I set two state records, and I qualified for Nationals. I thought, 'Wow! I'm going to see how far I can go, I might never have this opportunity again!'"
Continuing to swim and train throughout the winter, Julie was able to compete in the short course state meet as well as a zone championship in Arizona. Then she focused on Nationals in May, along with about two thousand other swimmers from around the country.
"It really was quite an overwhelming experience. I did well there, I placed within the top 25 in the country. From there, I qualified to be on the US team for the World Championships which were in Montréal last August."
At the 2014 FINA World Masters, Julie swam in three events, and all three were her best times. Her highest finish put her in the top 50 in the world. "I gave it everything I had, and I exited the pool with a smile and a feeling of tremendous accomplishment—swimming was fun again!"
It was only 15 months from the day Julie got back into the pool to the day she competed at Worlds.
Throughout all of this, Julie was suffering from constant chronic pain in her neck. Nevertheless, she was able to set that aside momentarily after getting the "all clear" from her doctor, and knowing that it could be taken care of with surgery shortly after competing at Worlds. She had a two level spinal fusion in October and has been working her way back since then. "It has been harder than I thought, because my body position is so different now when I swim breaststroke. I'm learning to adapt."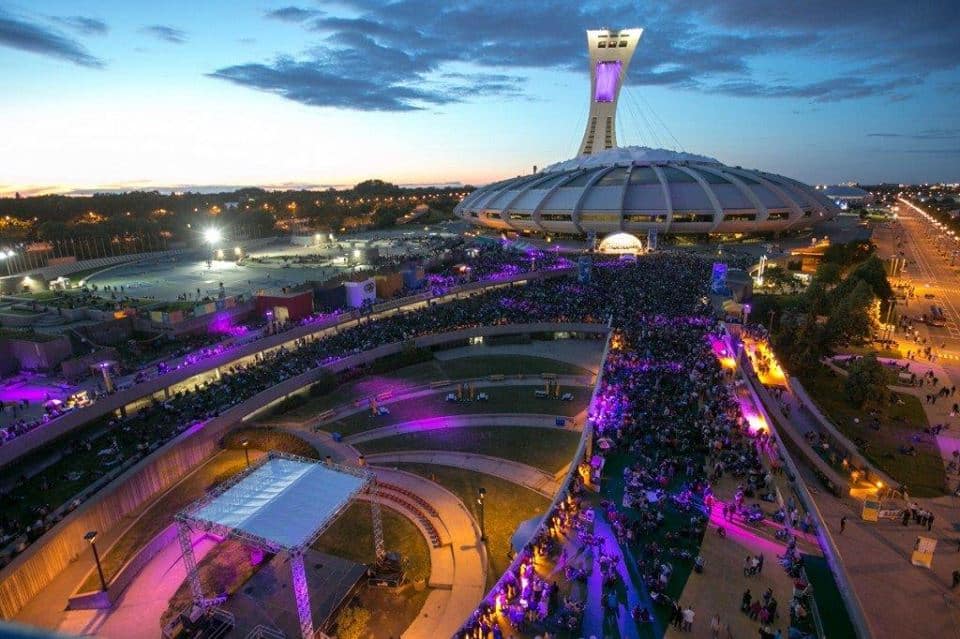 Julie is now on the US Team for the Pan Am Games in June, which will be held in Medellin, Columbia and is working vigorously to prepare. "I feel like I am climbing the mountain again, but will continue to train to the best of my ability." But Julie isn't all on her own with this, although she may not have gotten any formal coaching over the past year, she has had a team of people helping her to reach her goals.
"Thinking back on it all, without all the resources here at Elite, which were an unexpected gift, I would have not performed as well." When Julie started swimming she met with Rita Larsen, Elite's Registered Dietitian and Nutritionist, who helped her plan meals for high protein to build muscle, carb loading before meets, and staying hydrated.
Before Nationals she was referred to Joe Janzen, a trainer at Elite who was also a competitive swimmer himself. "We worked together on starts and we just clicked. We accomplished a lot, he was a huge help to me. My starts at both Nationals and Worlds were so much better because of him."
Julie also did a lot of yoga at the club, which she attributes to helping her breathing technique, and building stamina and strength, as well as helping her refine meditation skills and introspection. "Sara Hammond, who is a yoga instructor, is also a swimmer and she was very supportive. I did Sara's six week workshop that focused on basic skills like nutrition, rest, and goal setting, which enhanced my training at just the right time."
While swimming, Julie continued to play tennis as well. She said the women she drilled with were all very supportive, kept up on her training, and cheered her on from afar. All of these people from various aspects of health and Elite, that Julie never would have normally connected with swimming, helped her get to where she is today.
"I always thought I'd have to do all this by myself, and then these people just stepped up and whether they knew it or not, they helped me tremendously. They are part of this success too."
Now, as Julie trains for the Pan Am Games, she's also getting certified to do an adult "learn to swim" program through US Masters Swimming. More than half of all Americans (54 percent) either can't swim or don't have all of the basic swimming skills, and about 37 percent of U.S. adults can't swim farther than the length of a standard pool. "I plan to integrate my yoga practice, specifically the relaxation and breathing techniques. The older people are, the smarter they are, and the more they panic in the water. Kids don't realize the risk, adults are the ones that panic and just freeze up. So, I think that the yoga techniques could really help people get over that fear."
Julie's recommendation for those just starting out is "to first learn to relax and just enjoy the water." She suggests finding someone you feel comfortable learning from and guiding you. "Swimming is a lifetime sport and one of the best forms of fitness and exercise you can engage in."
"It's amazing how everything just fell into place. Sometimes I still have to sit back and contemplate all of it." If the pools hadn't been put into the club (Julie was a member when it was just a tennis club), if she didn't have the natural ability, and if the timing hadn't worked out so perfectly, perhaps this journey would have never taken place.
"I think that my whole story is just a good example of unexpected opportunities, success, and support from others in pursuing a dream or a goal. Sometime the chance of a lifetime is closer than we think, you just have to reach out and grab it."
This member story originally appeared in the Summer 2015 issue of Elite Life Magazine.
Share Your Story!