If you're looking to get back to exercising at the best gym or health club in Milwaukee, Elite Sports Clubs is a great place to join! We offer some of the best gym memberships in the Milwaukee area with tons of amenities and a fantastic community of members!
Pick a Gym That Suits You
What do you look for in a gym? When you're looking for your next gym, think about your current needs and how you like to exercise. Here are some questions to consider:
Do you like a spacious fitness room?
Do you like to socialize with other members?
Do you require childcare or kids programming?
Are you looking to take up a new sport like tennis?
Are indoor/outdoor pools a necessity?
Do you like to take a variety of exercise classes?
Do you need multiple locations for convenience?
If the answer is 'yes' to any one of these questions, then you probably want to consider joining a health club. The best gym memberships grant you the freedom to choose what you want to do. That's what health clubs can provide.
Members of health clubs can take advantage of all these amenities and more. Even if you don't utilize ALL of the above amenities all of the time, being able to choose between them adds tons of value to your membership. Exercise can certainly get monotonous at times, so it's nice to be able to switch up your activities, classes, or modalities.
It's also important to consider that your needs will likely change over time. As you age or achieve certain life milestones such as marriage or having kids, you may require different services to achieve your health goals. You can easily upgrade your membership according to your family's size. Childcare may become essential. And even as your kids get older, there are plenty of programs for them to take part in.
Elite Sports Clubs has had members that have literally grown up at the clubs. We have had multi-generational families stay with us for decades. That is a testament to our commitment to serving the needs of our members as they evolve over time. Read about all the amenities included in your Elite membership and some of the additional services we offer.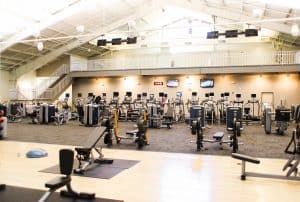 Pricing
Elite Sports Clubs has different membership options ranging from $66-199 per month depending on how many people are on the membership and which clubs you intend on utilizing. Our pricing is very competitive when compared to other health club memberships in the Milwaukee area. You actually get more "bang for your buck" here than you would at a studio that charges per class!
Best Gym Membership Near Me
The best gym membership is the one that suits your needs. Ask yourself, "What do I want out of my gym?" In terms of variety of offerings, health clubs have an advantage over boutique studios. Elite Sports Clubs is proud to have programming for kids and adults, making it the perfect place for families of all ages. From sports to fitness to swimming, we've got it all.
You can learn more about each of our 4 health club locations at the links below:
If you're shopping for "health clubs near me" or the "best gym membership near me," we encourage you to check out any one of our 5 locations in the Milwaukee area. Schedule a tour today!
Schedule a Tour