Summer in the Milwaukee area means loads of local outdoor activities. If you've been wondering where to keep yourself entertained this summer, where to workout outdoors, or where the best parks and beaches are, look no further. Here's a list of non-stop summer goodness throughout the area. So grab your calendar, and get ready to start filling up your days with fabulously fun local outdoor activities!
Beaches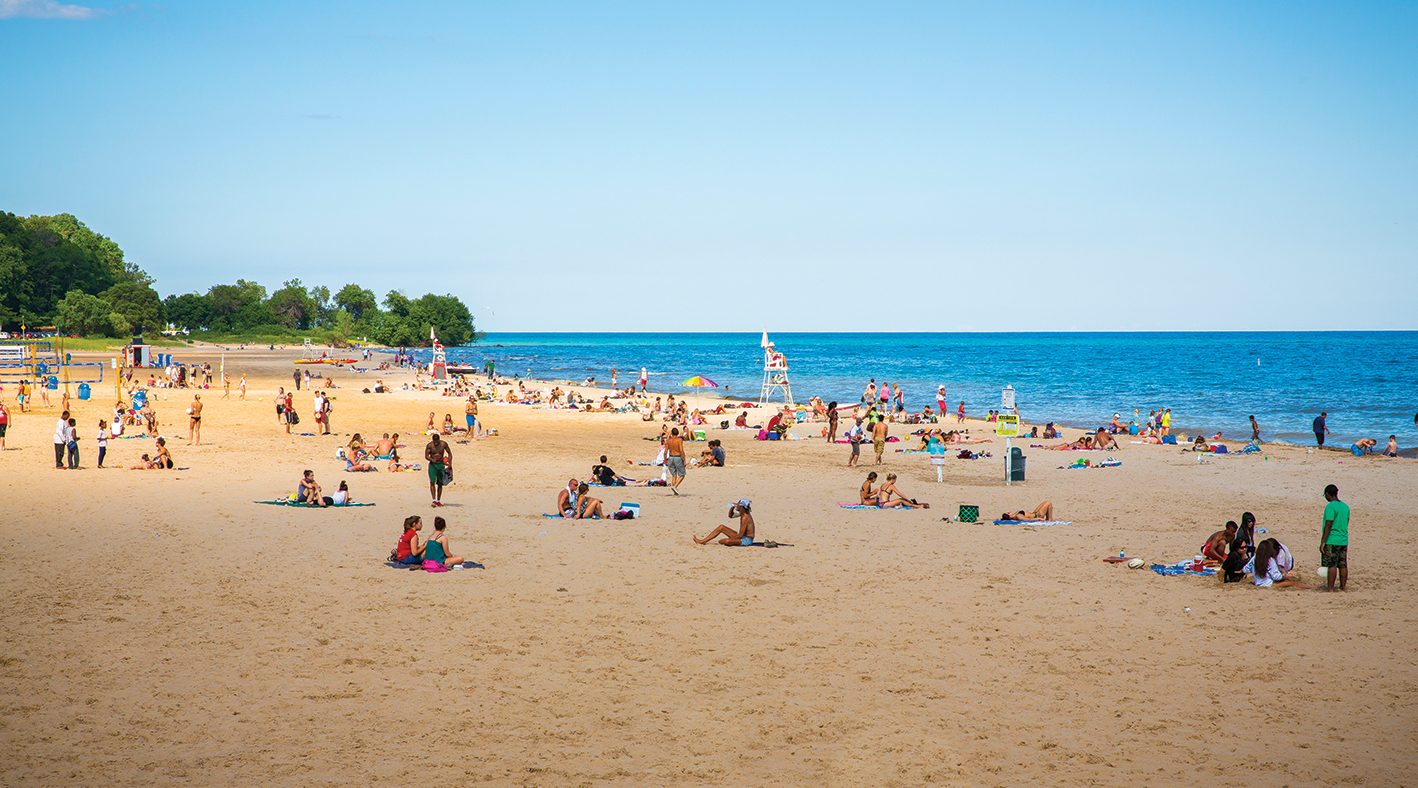 There are beautiful beaches all around the Milwaukee area, featuring sandy sun spots, workout classes, beach volleyball, playgrounds, walking paths, and picnic areas. Below are a few beaches with local outdoor activities. To get even more information, visit Go Milwaukee County.
Bradford Beach | Milwaukee
2400 N Lincoln Memorial Dr., Milwaukee
Large public beach featuring yoga & CrossFit classes, cabana rentals & beach volleyball courts.
Grant Park Beach | South Milwaukee
100 Hawthorne Ave, South Milwaukee
Hidden deep along the along the shores of Lake Michigan, Grant Park Beach is a treasure that is nearly undiscovered.
McKinley Beach | Milwaukee
1750 N Lincoln Memorial Dr., Milwaukee
Stop by Alterra for a treat and then head north where it's less crowded and has a playground for the littles.
South Shore Park | Milwaukee
2900 S Superior St., Milwaukee
Nestled in Bay View, this beach offers stunning views of South Shore Yacht Club, a playground, and a large park area with picnic tables and a sand volleyball court.
Big Bay Park | Whitefish Bay
500 N Palisades Rd., Whitefish Bay
A pleasant beach tucked away featuring a path to the beach and a scenic overlook of the lake.
Klode Park | Whitefish Bay
5900 N Lake Dr., Whitefish Bay
Breathtaking views, a winding path down to the beach, and a playground for the littles will keep the whole family loving summertime.
Doctors Park | Fox Point
1870 E Fox Ln., Fox Point
Remote beach area on the lakefront with wild & paved trails from the bluff parking lot to the shore.
Atwater Park | Shorewood
East Capitol and North Lake Dr., Shorewood
This 5-acre open space features a sandy beach, public art, a playground & scenic lake views.
Bender Park Beach | Oak Creek
4503 E. Ryan Rd., Oak Creek
Bender Park is tucked away from the mainstream and features a harbor, walking trails, and a nice boat launch.
Trails
Milwaukee County boasts trails for any activity, including hiking, mountain biking, nature trails, birding trails, recreational trails, water trails, and more. Visit Go Milwaukee County for a full listing of every trail in the area.
 Parks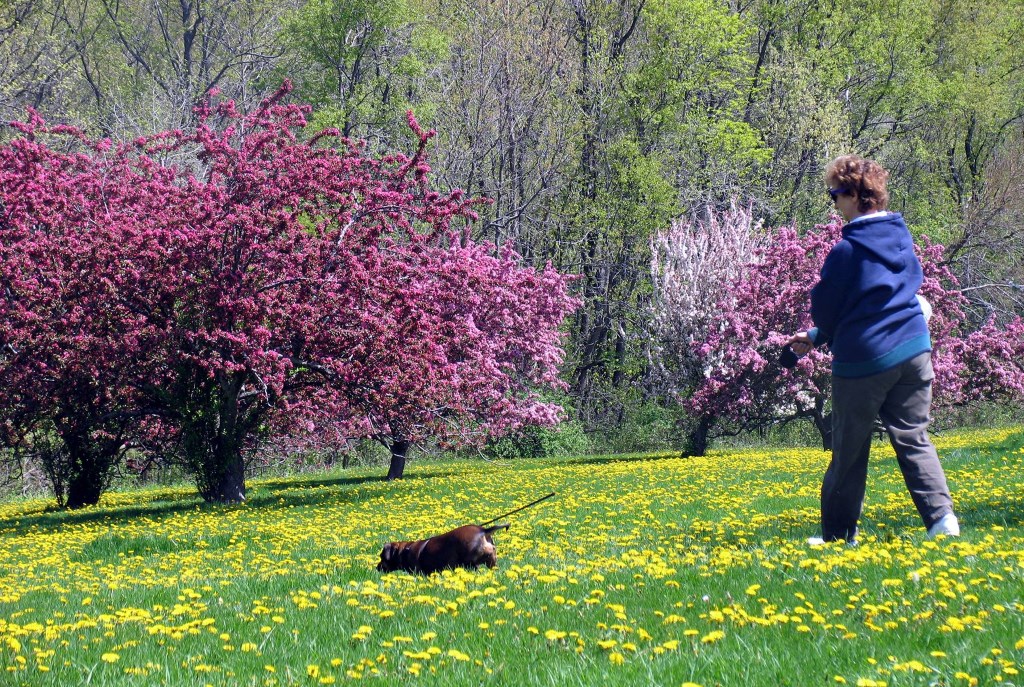 The Milwaukee Park system is an amazing network of trails, parks, historic attractions, golf courses, beaches, beer gardens & nature. There is never a shortage of activities for the whole family; four-legged friends included! From rides and runs to trails and walks to sports facilities and events, the park system is sure to keep you busy with local outdoor activities. To find a complete list of local parks and to stay in the know of all of the current happenings, visit Milwaukee County Parks.
Festivals & Activities
Jazz in the Park | Thursdays, June 1 – August 31, 2017
Cathedral Square Park
Jazz in the Park is Milwaukee's favorite FREE, outdoor, summer music series, featuring an eclectic lineup of jazz, big band, funk, R & B, reggae, blues and more.
Scottish Fest – Milwaukee Highland Games | June 3, 2017
Hart Park, Wauwatosa
Scottish culture is one of the most unique the world has to offer, so let their bagpipes provide the day's soundtrack to your life. Throughout the day, guests will be exposed to cricket and axe throwing demonstrations, Highland dancing and all sorts of Scottish staples.
UPAF Ride for the Arts | June 4, 2017
Downtown Milwaukee
Get out and ride to benefit the UPAF Ride for the Arts! Sponsored by Miller Lite, this event is more than just a ride – it's an opportunity for friends, families, and co-workers to have fun and support the region's world-class performing arts organizations.
Pridefest Milwaukee | June 9-11, 2017
Henry Maier Festival Park
The nation's largest LGBT+ festival. Anticipate a three-day outdoor party with lots of live performances featuring DJs, pop singers, drag performers, cabaret dancers, and more.
River Rhythms | Wednesdays June 14-August 30, 2017
Pere Marquette Park
Westown's free, outdoor summer concert series in Pere Marquette Park is the premiere place to be on Wednesday nights! Each week River Rhythms will play host to some of the finest local talent.
Locust Street Festival & Beer Run | June 11, 2017
Riverwest
The Locust Street Festival of Music and Art is a community-wide event celebrating the local art scene. It begins with the traditional Riverwest Beer Run or Walk with four mandatory beer stops along the way. The streets fill with revelers from all over the city, and live music can be heard throughout the event.
Polish Fest | June 16-18
Henry W. Maier Festival Park
America's largest Polish Festival with fold dancing, polka music, a cultural village, folk art demos, polish rock bands, classical musicians, a youth piano competition, marketplace, children's stage, and Polish food. Plus you can join the Capuchin friars as they walk or run for the hungry!
Lakefront Festival of Art | June 16-18
Milwaukee Art Museum
Named one of the top twenty art festivals in the country, the Lakefront Festival of Art is a showcase of paintings, ceramics, fiber, metalwork, jewelry, and more, all available in a broad range of prices.
Summerfest | June 28-July 2, 2017, July 4-9, 2017
Henry W. Maier Festival Park
Lots of live music. Delectable food and drink from local restaurants. Lakefront. Summer doesn't get any more summer than that.
Bastille Days | July 13-16
East Town
This free, four-day bash attracts visitors who enjoy live music, an international marketplace, chef and wine demos, French and Cajun cuisine and more!
Milwaukee Air & Water Show | July 15-16
Lakefront
Enjoy the sunshine and Lake Michigan, and see the Blue Angels soar across this sky at this FREE annual Lakefront event!
Festa Italiana | July 21-23, 2017
Henry W. Maier Festival Park
Buon appetito! There's Italian fare and wine tastings galore at Festa Italiana, not to mention a kids pizza making contest and a cannoli eating contest. Top that off with free carnival rides, gondola rides, and bocce ball, and you've got a weekend's worth of fun, dining, and entertainment in one festival.
Firkin Fest | July 22, 2017
Cathedral Square Park
The most eclectic beer festival in the area featuring 50 cask conditioned ales (firkins) and ciders.  This festival has a great vibe with the perfect combination of unique brews, quality attendees and a welcoming venue in Cathedral Square Park.
German Fest | July 28-30, 2017
Henry W. Maier Festival Park
A Milwaukee tradition known for its authentic food, culture, and entertainment. Bring the family, raise a stein, and polka the night away!
Riverwest 24 | July 28-29
Riverwest
This event is a 24-hour community sponsored bicycle race held in Milwaukee's Riverwest neighborhood. The event was conceived to inspire biking in an urban environment while bringing the people together for support, awareness, and showing everyone what makes Riverwest an amazing area. The event is also proudly known as "The People's Holiday." Get out your bike and ride!
Brady Street Festival | July 29
Farwell to Van Buren Streets
Brady Street will be rockin' the night and day away with 4 stages packed with live entertainment, including some favorite local bands.
Milwaukee Brewfest | July 29, 2017
McKinley Park
Fix your summer blues with Milwaukee brews on the shores of Lake Michigan. You'll have full access to an assortment of beers, ciders, meads and sours that will keep you cool and refreshed. A host of local, regional and national breweries are available to satisfy your needs; you're likely to find your new favorite brew.
Wisconsin State Fair | August 3-13
Wisconsin State Fair Park
Cream puffs. Fried…everything. Live music, carnival rides, you name it. You'll find it at the Wisconsin State Fair, and the grounds are so large, you'll get your steps in in no time.
Irish Fest | August 17-20
Henry W. Maier Festival Park
Get in the Irish spirit with a celebration of all things Celtic, Irish, and Irish-American. This family-friendly event features a whole host of activities including a Cultural Village where guests can be immersed in Irish history, art, literature and sports; the Jameson Lounge, which offers tastes of the finest whiskeys from Ireland as well as specialty drinks; the Celtic Kitchen, featuring traditional recipes and cooking demonstrations; and a special Children's Area with hands-on arts and crafts, entertainment on the Children's Stage and a playground with a tea room for kids.
Milwaukee A La Carte | August 17-20, 2017
Milwaukee County Zoo
Feast with the beasts as you try delicious food from some of Milwaukee's best restaurants.
India Fest | August 19, 2017
Humbolt Park
Be immersed in the culture of India at a festival that is bursting with Indian culture and history. Please your palate with traditional foods, browse traditional Indian clothing, and dance the day away to Indian music.
Mexican Fiesta | August 25-27
Henry W. Maier Festival Park
Join in on three days of fun, food, Mariachi and Fiesta for everyone.
Your calendar is full now, isn't it?
There is, without a doubt, plenty of local outdoor activities to keep you busy throughout summer. Whether you're looking for entertainment, a fun playtime spot for the kiddos, a great outdoor workout, or just some quiet time with nature, the Milwaukee area will keep you moving.
SaveSaveSaveSave
SaveSave