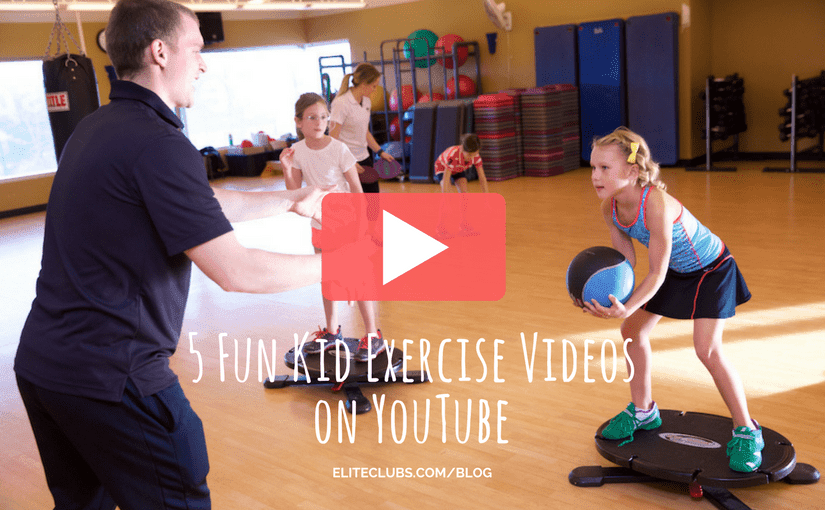 Whether you're stuck inside because of weather, you just need to mix up your child's exercise routine, or you're just in need of a quick way to get your kids moving, YouTube can help. With loads of kid exercise videos on YouTube, you can create your own go-to playlist that's ready when you need it.
1. Yoga For Kids
Kids aged 3-5 will find their Zen with this 20-minute, introductory yoga video. The instructor uses fun techniques to keep your littles focused, and works through various stretches and poses.
If you have a teenager in the house, this 30-minute video will help your teen find the balance between strength and flexibility by working on vinyasa flow and the core.
2. Uptown Funk East Kids Dance Fitness
If your kids like to dance, this choreographed Zumba warm up video will have your kids moving and grooving. At only 4.5 minutes, this is a perfect video to squeeze in a quick workout or use as a prelude to other exercises. Or, if your kids are really having fun with it, they can just keep going on the YouTube mix of kid exercise videos that have one dance workout right after another so your kids can dance their hearts out.
3. Kids Workout Video
Here is a 16-minute beginning workout for all ages. It's a fun kid exercise video that will teach your kids how to stay fit and healthy through exercise.
4. Shake Break
This one is for the littlest of littles. Parents be forewarned; there is a bit of a cheese factor to this one. But your toddlers will love shaking it out with puppets, Zach and Reggie. So when you're in need of a little help getting some extra energy out of your toddler or just feel like watching them giggle and be silly, this 11-minute video will do the trick.
5. Debbie Doo
Another one for the younger kids, Debbie Doo will have your littles dancing and singing to this 30-minute movement song collection that encourages kids to be active. This video features fun children's songs like 5 Little Monkeys, Let's Star Jump, and more!
---
At Elite Sports Clubs we pride ourselves and not only being family-friendly but also instilling a sense of healthy lifestyle habits starting a young age. Come see why Elite is where you and your whole family belong!
Tour Elite Sports Clubs!
SaveSave
SaveSave
SaveSave
SaveSave